Sorry doesn't seem to be the hardest word, whatever Elton John might once have said. Not for modern musicians at any rate, as the biggest pop stars from Justin Bieber to Rihanna (never mind her Unapologetic album) issue one "heartfelt" apology after another for minor misdemeanours.
Apologies for delayed gigs (Bieber), cancelled tours (Morrissey), wearing the wrong T-shirt (Plan B) and even – in James Blunt's case this week –accidentally spam emailing the whole of the UK, are now so commonplace that musicians seem as accountable for their mistakes and perceived failures as our elected politicians.
Lately the trend has racked up a notch, with musicians put under increasing pressure from fans, record labels, sponsors and the media to apologise for the content of their music – and not just for their behaviour. A slew of artists including Drake, Lil Wayne and Rick Ross have issued "sorrys" in the last few weeks for sentiments expressed in songs deemed offensive.
Click here or on "View Images" for a gallery of music industry apologies
However justifiable it may be, should we encourage the music industry to sanitise itself in line with political correctness? After all, music genres from punk to pop and protest have all broken established rules for excellent (as well as utterly mindless) reasons in the past.
There are a few remaining apology refuseniks: Robin Thicke, for example, came under fire from a rape charity for allegedly objectifying women and trivialising sexual violence on "Blurred Lines" last month – something he branded "ridiculous". Meanwhile Kanye West remains tight-lipped after Parkinson's disease advocacy groups slammed as "inexcusably stupid" a lyric on his new album Yeezus.
"Most of the headlines seem to be generated within the urban scene, which is hardly surprising as hip-hop has always been at its most powerful making social commentary," says Mark Doyle, the DJ behind record label Fierce Angel.
Hip-hop is, after all, notorious for presenting women as sex objects and for being derogatory about gay people – something its proponents very rarely apologise for, despite repeated calls from feminists and commentators. Recent events, however, suggest that some of the music industry's biggest stars are starting to listen and respond to criticism, particularly when it is fan- rather than media-led.
It was something of a watershed moment when both Drake and J Cole apologised last week for a reference to autism in "Jodeci Freestyle". In Drake's song Cole raps that he's "artistic" while his rivals are "autistic, retarded". The storm of complaints that greeted the song's release included an online petition backed by the Anti-Bullying Alliance. The petition's founder, Bella Solimar, said: "We are tired of the media, artists and comedians making fun of people with autism or using it as some clever joke. It's not funny and just makes you look extremely ignorant."
The offensive lyrics were duly removed and the outcry elicited a refreshingly honest admission of ignorance and shame from both. Cole wrote in a blog post: "Last week when I first saw a comment from someone outraged about the lyric, I realised right away that what I said was wrong. I was instantly embarrassed that I would be ignorant enough to say something so hurtful… I feel real shame. You [the autism community] have every right to be angry." A day later Cole said he wanted to educate himself about the condition and wrote on his blog that there's "nothing cool about mean-spirited comments about someone with autism".
That both artists put their hands up and said sorry so readily, and apparently so honestly, is laudable. However, that there was a commercial incentive for them to do so is clear, as Cole notes in the same blog post: "I view rap similar to how I view comedy. It's going to ruffle feathers at times. It's going to go 'too far'. I do not believe that an apology is needed every time someone is offended, especially when that apology is really only for the sake of saving an endorsement or cleaning up bad press."
He might have been talking about Rick Ross, who lost a lucrative sponsorship deal with Reebok after courting controversy with a lyric on "UOENO" suggesting he supported date-rape.
Ross's subsequent apology ("To the young men who listen to my music, please know that using a substance to rob a woman of her right to make a choice is not only a crime, it's wrong and I do not encourage it") was dismissed by many as pandering to the demands of the publicity machine. Reebok, meanwhile, was criticised by rapper Slim Thug, who commented that the "haters won", while MMG rapper Rozay called the sports brand "corny".
Similarly, Lil Wayne lost a multi-million-dollar endorsement with Pepsi, which owns drink Mountain Dew, for misguidedly (and bafflingly) referring to Emmett Till, a 14-year-old boy murdered in 1955 who became a symbol of the American Civil Rights movement, as part of a sexually explicit lyric on Future's "Karate Chop". Pepsi said in a statement at the time that it was not planning any future work with Wayne, despite a letter of apology that he wrote to the Till family foundation.
"The bottom line," Doyle continues," is that artists are listened to, respected and given a global platform so they have a responsibility to be at least respectful and educated on issues… Companies pour a lot of money into these artists and rely on their fanbase to help sell their products and tie their brand to that overall image. So as a brand owner myself I know that I'd drop an artist like a hot potato if they started down this path."
There does appear to have been a cultural shift that where once we would have expected our artists to push the boundaries of nicety, we now expect them to eat humble pie if they step out of line. Like comedians, some of the most effective lyrics state the unsayable and make it acceptable via form.
"Obviously we don't want sanitised, politically correct music – how boring would that be?" says Doyle. But he goes on to remark on the "world of difference" he sees between songs that are entertaining but which might be interpreted as offensive and the likes of reggae artist Beenie Man who is famous for disturbing lyrics such as "I'm a dreaming of a new Jamaica, come to execute all the gays".
While Robin Thicke's UK chart success might not have suffered from the controversy surrounding "Blurred Lines", the fact that his record was this week knocked off the top spot in the album charts by X Factor graduate Jahmene Douglas, a man so squeaky clean he once refused to sing a Katy Perry song because it referred to threesomes, speaks volumes.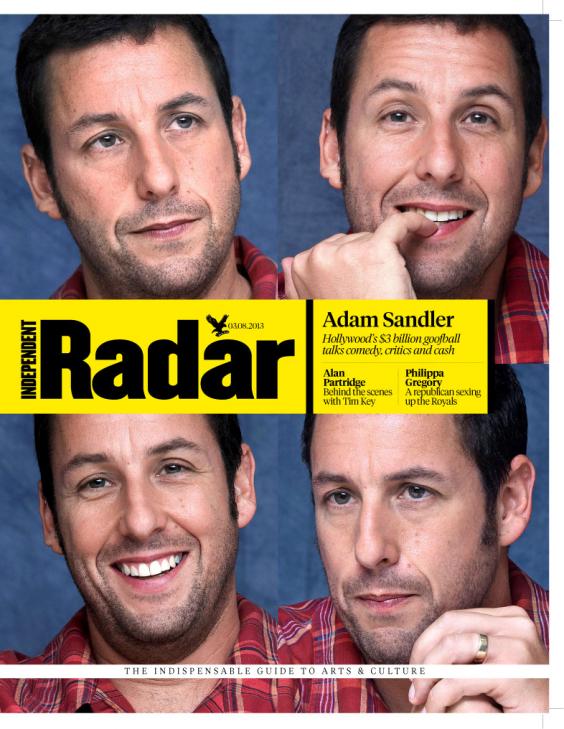 Reuse content