Out on the lawn there's a huge gong on its stand. The ornamental wooden drum-kit Brian May gifted Roger Taylor, 64, for his last birthday sits alongside it. The view from the Queen drummer's sprawling 13th-Century pile is otherwise unobstructed. You take in the rolling Surrey fields, the soothing sense of retreat. You want to nip outside, whisper, "Any way the wind blows…" and give that gong a gently appreciative pummel.
Inside, Taylor and I are chatting in his home studio. Affable, husky-voiced, and seemingly a little hard of hearing, he's wearing a bottle-green smoking jacket that seems perfectly in keeping with his ageing playboy image. There's a Steinway grand piano in one corner. Behind me sits the latest incarnation of the kit on which Taylor has pounded out a personal fortune currently estimated at £90m.
We've ostensibly met to discuss his new solo album Fun on Earth, and the attendant box-set The Lot, a new retrospective that corrals all of Taylor's recordings sans Freddie and co. The drummer is self-aware enough to know that I'm not here to dissect the output of his late-Eighties-formed side-project The Cross, however, and conversation soon turns to all things Queen.
The band, left tellingly bereft by Freddie Mercury's passing in 1991, has continued to be good to its surviving members, but, of course, it's May and Taylor, not reclusive bassist John Deacon, who have made a decent fist of forging on. "I haven't heard a squeak from John," says Taylor. "Not a single guttural grunt. We're not in touch but John's a sociopath, really, and he's given his blessing to whatever Brian and I might do with the brand – and we've done rather a lot."
Taylor says that it was while he was composing "These Are the Days of Our Lives", the touching 1991 single that ultimately enabled Freddie Mercury to say a posthumous farewell, that he was first forced to consider life beyond Queen. "The song has a resigned, kind of stoical feeling and it was definitely happy-sad," he explains. "You accept what's coming and make the best of what remains, but then what? Should we all retire to Littlehampton?
"At that point, Brian and I had no idea we would continue Queen activities. We were working closely with our manager, Jim Beach, and things kept cropping up, and we thought we'd better do them. In our various, nefarious ways we've kept the music alive and there's still a tremendous appetite for it. Things like [Ben Elton-penned musical] We Will Rock You have obviously helped, but it's not my bag. Brian really embraces musical theatre, but I truly don't."
The latest Taylor and May-endorsed vehicle for Queen's illustrious back catalogue is a tad surprising. While most rock stars limit dealings with their own tribute acts to the odd birthday-bash booking – witness David Gilmour and The Australian Pink Floyd – Taylor has been instrumental in assembling ultimate Queen tribute act, The Queen Extravaganza, a bespoke collective that is about to tour the UK with a spectacular stage production.
"There are an awful lot of bands out there doing our old act," says the drummer. "An awful lot of fake moustaches and underwhelming performances. We just thought, 'Wouldn't it be great to have a tribute act that actually does Queen justice?'"
To that end, they held online auditions that mainly targeted North America ("It's a terrible generalisation, I know, but they tend to have better technique"). Taylor knew they were on to something when they found Canadian Freddie-alike, Marc Martel, whose assured, self-filmed performance of "Somebody to Love" went on to notch-up 8.5 million YouTube hits.
"Our drummer, Tyler Warren, is fabulous, too", Taylor says. "He can sing higher than me, and I could sing pretty high back in the day." And what of Martel's piano-playing? Can he tickle the ivories like Freddie? "Like Freddie?" says Taylor. "Ah, not quite. Freddie was quite a hot piano player."
And there you have it. For Taylor and May the rub has been this: there were many Freddies. Freddie the rocker. Freddie the strutting peacock. Freddie the brilliantly unconventional songsmith, whose unusual chord modulations and operatic leanings helped pull his bandmates' predominantly blues-based fare in more exotic directions.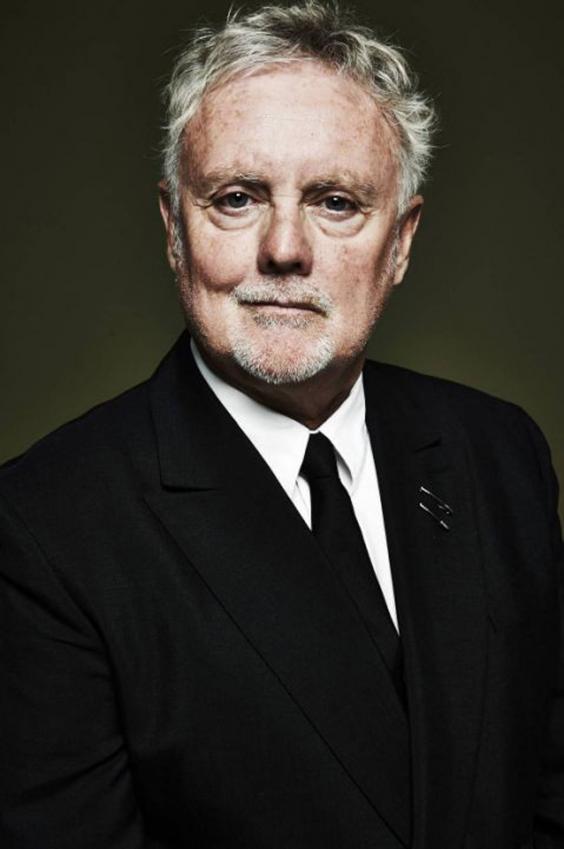 Even putting Mercury's songwriting to one side, he has been irreplaceable as a frontman. At a recent gig with Taylor and May in Las Vegas, Freddie's most recent understudy, Adam Lambert, demonstrated an impressive range, but lacked Mercury's grit on the rockers. When May and Taylor performed Queen songs with former Free and Bad Company singer Paul Rodgers between 2004 and 2009, moreover, he wasn't quite right, either.
"Freddie loved Free and so did the rest of us," says Taylor, "but it was a big ask to expect a man with a God-given soul/blues voice to sing 'The Show Must Go On' or 'I Want to Break Free' every night. That did make for a slightly uneasy marriage."
Difficult, too, to imagine someone as macho as Paul Rodgers dragging-up for the video to "I Want to Break Free", à la Queen in 1984, I suggest. "Oh, I don't know", smiles my interviewee. "Paul had some rather interesting stage outfits."
Clearly, Taylor likes a laugh. New solo album track "I Am the Drummer (In a Rock'n'Roll Band)" plays up to all the skin-beater jokes, Taylor casting himself as Neanderthal tub-thumper who likes "things that go fast".
Elsewhere, when I mention "Dear Mr Murdoch", a song from The Lot that gave the media tycoon both barrels some 18 years before the Leveson Enquiry, the drummer doesn't seem to mind wading in further. "I did think it was a bit suspect that he got hit with a custard pie rather than a bucket of chicken shit," he eventually concedes when asked if he viewed Murdoch's grilling on TV. "Everybody's got an opinion and I was just lucky enough to have an outlet for mine," he adds. "I prefer to stay out of politics, really. I don't live in a fluffy, badger-saving world."
One thing Taylor does still get animated about is the way in which his former frontman is portrayed. When Sacha Baron Cohen quit his lead role in GK Film's much-anticipated Freddie Mercury biopic back in July, Taylor and May expressed relief, adding that they wanted the film to touch people, not be "a joke."
Didn't Baron Cohen see the scope for a moving story, then?
"I don't want to get too far into this," says Taylor, "but I don't think he did, no. Subversive genius though he can be, Sacha... we just didn't think he was the right man. The important thing is that everything is going ahead and all the pertinent periods of Freddie's life will be covered. Forty-five years is a long time, but not nearly long enough, eh?"
I put it to Taylor that he appears to be putting his house in order this year. His first solo album in 15 years; the box-set; The Queen Extravaganza – is he preparing to hand the upkeep of Queen over to someone else?
"God, no," he says. "I think I'm stuck with it. I'm not ready for pipe and slippers yet."
The Queen Extravaganza tour the UK from 26 October (queenextravaganza.com). 'Fun on Earth' and 'The Lot' are both released via Virgin EMI on 11 November
Reuse content