Watching Lucy Rose's video for her lead single "Our Eyes", which shows her being chewed by Shetland ponies, covered in dog treats, licked by hounds and submerged in the sea while circled by fake shark fins, you can't help but wonder: how did that concept come about?
"So I was like: 'Let me do something insane like climb a mountain in Patagonia,'" Rose explains obliquely as we sit down for tea outside a cafe in Shoreditch. Her dog, Josie, named after Drew Barrymore's "Josie Grossie" character in Never Been Kissed, snuffles around our feet.
"Then the team were like, 'that's so boring, we can't just watch you climbing a mountain', and that was shut down immediately and eventually I figured out what I was trying to say was..." she thinks carefully about how to phrase it, trying not to offend. "I'm all about girl power and girls sticking together but I wanted to get across that I don't care how I look... I feel girls in this industry are pushed into a direction where they have to look really cool. So in this video I don't look beautiful or cool. I am covered in chips and animals are mauling me. I guess I'm not sexy. That is the one thing I know about myself: I'm not sexy," she laughs.
Unexpectedly, the incredibly charming video also comprises the great joy and suffering Rose was aiming to get from her Patagonian mountain pitch.
"It was the best day of my life, running through a field, laughing with two ponies," she says, but adds that the scenes in the sea were quite difficult. "It was in Margate in February time, it was a feeling my body has never experienced before. My feet went totally blue. I took my wetsuit off and my whole foot was purple, the costume girls were like, 'crap!'. I had to run half a mile down the street in my wetsuit to the hotel. It was freezing even outside the water; it was one of those bitterly cold days."
This is probably one of the first videos Rose hasn't made herself. Her first album, the folk-hued Like I Used To, produced by Charlie Hugall (Florence and the Machine, Ed Sheeran) was constructed on a non-existent budget because she didn't get signed until the record was almost finished. She stayed on her sisters' sofas, used her parents' living room and the local town hall in Warwickshire for recording, and offered to pay train fares to the brass players, who were random musicians she met on Facebook. When she went on tour she sold her own merchandise, most famously making her own tea blend, called "Builder Grey".
Even though Rose now has a new record deal with Columbia/Sony, a new producer (Rich Cooper, who has worked with Mystery Jets and Josef Salvat), and a bit of a budget, her new album, Work It Out, still has a lot of the DIY spirit of the first one; she played most of the instruments herself and resisted the pressure to hire in help to co-write the album.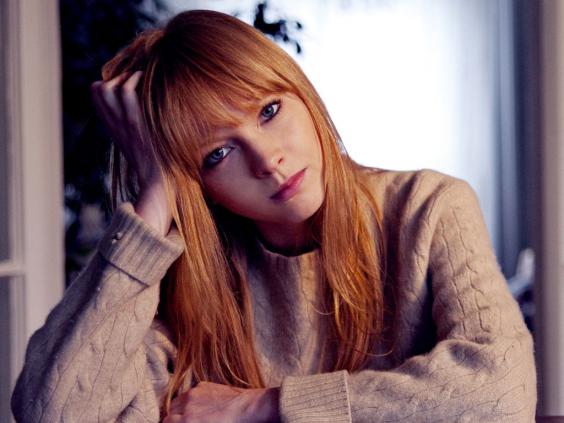 "Having an album which is fully written by me isn't like an easy route to go down," she says.  "It's about arguing, constantly fighting, being told that what I'm producing isn't good enough... You get to breaking point and you say, 'this is who I am', and you fight it but it takes a huge amount on your mental stability to keep arguing that you're good enough to do this [without a co-writer].
"I don't want anyone else in the room because I guess some things that come out you just think hell, no I don't want people to hear that, but I suppose you do have to take yourself to that place where you're lying it all on the table and then you decide what you're willing to give."
The album has moved away from her folky debut, towards a glimmering pop sound, more mainstream and more summery than the last.
Another video, released this week, for "Till the End", with electric guitars and a propulsive beat, shows Rose playing all the instruments on the song. You can click on one of six scenes to enlarge it and see her on vocals, guitar, piano or drums. Despite her many talents, she still seems a little unconfident when we speak, frequently prefacing her words with, "it's just my stupid opinion but..."
"I don't know what chords I'm playing on piano. With guitar I don't know what I'm doing," she says, in spite of the visual evidence. "I guess there's a complete ignorance to everything I'm doing musically, which makes me feel more in control than if someone was saying, 'this is a D', and, 'this is an E', where I'd have to use my brain instead of just thinking about how it feels or how it sounds."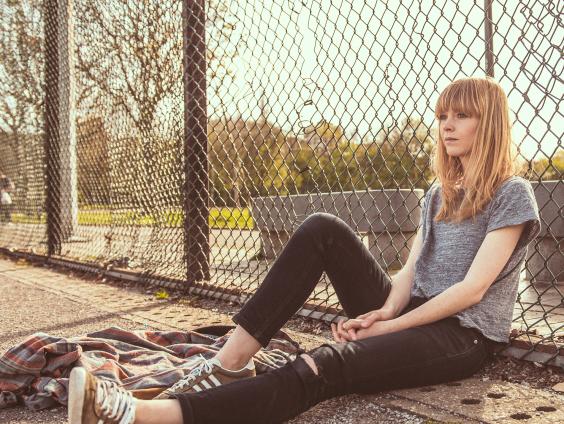 Although she's still a self-confessed control freak when it comes to her own work, she's interested in collaborating on other artists' albums and has recently done some work with Ghostpoet, adding lightness to his gravelly baritone on "Sorry My Love, It's You Not Me," singing the chorus: "I wanna see magic and stars".
"His voice is probably one of my favourite male voices I've ever come across", she says, hinting at more collaboration to come. Her recent travels have also landed her in a locked room with up-and-coming Bristol-based four-piece Coasts, at the Cambridge university ball.
"They gave us a dorm to stay in and we came and sound-checked at 5pm and we weren't on until 1am and so we were in this prison cell and they came to check on us and were like: 'Are you guys OK? Have you got enough alcohol?', so we ended up getting horribly drunk, which I never do before a gig, I'm like Mrs Teetotal." But the night was saved when she discovered B*Witched were also playing... I was like: 'This is this best moment of my life! B*Witched are supporting me!'"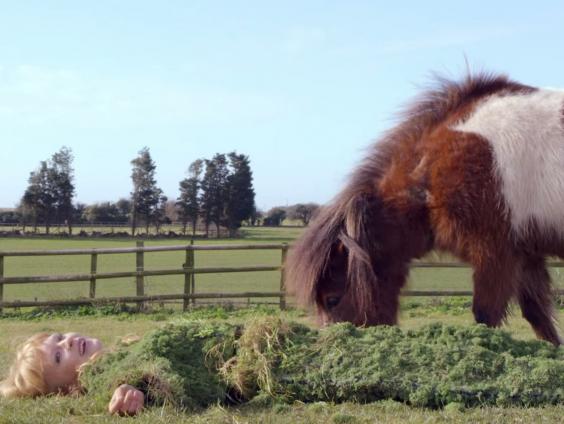 Rose started out as a backing singer with indie boys Bombay Bicycle Club and is now married to the man she met three years ago while on tour with the band. Married life is "horribly lovely," she says, which might go some way to explaining why much of the new material is unapologetically joyful.
"Our Eyes", the one with the dog-treat costume, is a hugely uplifting song about meeting her now-husband, describing, "those beginning moments in a relationship when the person does something really small that annoys you but as soon as your eyes meet you know you're not angry and I guess you're not in control of how you feel".
One argument frequently used against Rose and her music is that she is "too nice" as though there is something offensive about it. Maybe her detractors find her home-made tea-blends just too damn cute to handle?
"I've got very normal manners and when I play a gig," she says, "I probably thank people too many times for coming and I feel guilty that I'm doing something that I love so much. I have this amazing life... I shouldn't moan because I'm so lucky and I think maybe that makes me seem too nice. If the worst thing someone's got to say about me is I'm too nice, I'm fine with that, let's go with that."
And now, along with the Builder Grey teas and home-made chutneys, she'll also be selling her own chocolate at her next tour. If Lucy Rose stands for anything, it's that nice might be the new cool.
Lucy Rose plays Somersault festival on 24 July and Reading and Leeds on 29 and 30 August. 'Work it Out' is out now.
Reuse content