"There's a mutual respect and a mutual hatred and a mutual love between us and the fans," Nicky Wire says in new Manic Street Preachers documentary No Manifesto. "Sometimes they despise us, and sometimes we despise them."
Not what you expect to hear in your usual rock doc (if typical of Wire's candour). Fortunately those fans, of whom nearly 100 were interviewed for the film, give as good as they get, slagging Nicky's singing, narrating the band's story and explaining what being "Manic" means to them. They're running the show as much as the band; exactly the way director Elizabeth Marcus planned it.
"The Manics' fan community is a large part of the reason that I became so interested in the band in the first place," she says, "In the traditional rock'n'roll documentary you get a comment here and there from somebody who says something sycophantic … 'oh, they're the greatest' or whatever. I've always been interested not only in the music but also in the experience of being a fan."
When Marcus began making the self-funded No Manifesto back in 2002, the fan-focused documentary was a relative rarity. The classic of the genre is Heavy Metal Parking Lot, a lovably goofy collection of footage of fans in the car park of a Maryland arena before a 1986 Judas Priest concert. High levels of Jack Daniels, recreational drugs and riff-driven over-excitement means they're not quite as self-consciously articulate as your average Manics fan, though there are insights: "Heavy metal rules! All that punk shit sucks! It doesn't belong in this world, it belongs on fuckin' Mars, man..."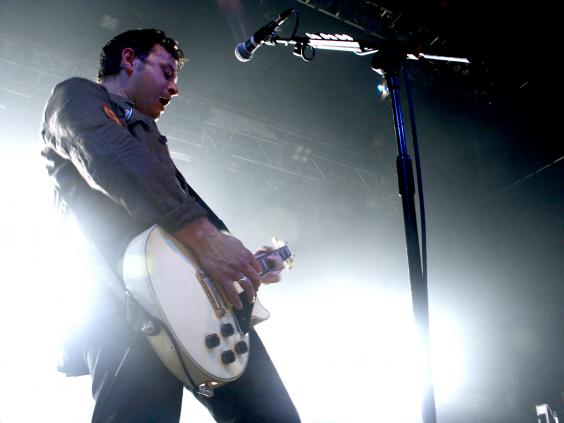 In more recent years though, as all forms of media have tended increasingly towards the democratic, more examples of documentaries that focus on rock music's consumers rather than producers have sprung up. There's Kiss Loves You in 2004, William E Jones's Is It Really So Strange, the definitive and moving statement on Morrissey's Latin American followers, in 2005. Then there's 2011's Color Me Obsessed, about the fans of The Replacements, 2012's Mission to Lars, about one fan's mission to meet the Metallica drummer Lars Ulrich, and in 2013, alongside the warm and lovely Springsteen & I came Good Ol' Freda, about Freda Kelly, head of the Beatles' fan club, Shane Meadows's Stone Roses reunion film Made of Stone, which focuses heavily on fan reaction, and, last year, Pulp: A Film About Life, Death and Supermarkets, which interviews fans and Sheffield residents on the day of the band's final concert.
The advantage of all these films is that it doesn't really matter whether you like the band or not; the perspectives, stories and creativity of all these different people are fascinating. One of the best of its kind is 2009's Depeche Mode is Our Hobby (formerly The Posters Came From the Walls), co-directed by artist Jeremy Deller and film-maker Nicholas Abrahams (Deller is a frequent Manics collaborator who appears in No Manifesto, and the pair also made the video for "Found That Soul" together). The stories they compile from Depeche Mode fans across the globe are incredible; for so many, this band are "the music of freedom", their peak popularity coinciding with perestroika. There's a beautiful contrast between the story of Iranian fan Andy, for whom the band represented an illicit individualism, and homeless Englishman Mark, who found, in a 1993 gig, a feeling of hopeful togetherness that drew him back to society. "We wanted to make an independent film about how exciting music can be – as opposed to a promotional film about the band," says Abrahams. "It's such a great global, political story; to me that was the most important thing," adds Deller.
This sort of fandom, though, seems like a very pre-internet phenomenon. "Pre-internet fans spent years making contacts and collections, whereas modern fans can download all that at the touch of a button, or order stuff off the internet," agrees Abrahams. Deller isn't so sure. "I think it's less to do with the internet, and more to do with the type of band: it's extreme bands who have opinions, who put themselves out there."
Yet while there are still fervent fans – as a look at say, Crystal Castles or Florence and the Machine's official messageboards will tell you – fewer rock listeners seem to define themselves by one band, or even solely as rock fans, any more. It's pop devotees who are the thriving new fan tribes. While it might be hard to spot an Arctic Monkeys or St Vincent fan at a distance in the way you once could a Manics or Mode fan, one wrong word on social media will soon find you in the unmistakable presence of pop's armies; your Directioners, Beliebers, Little Monsters, Swifties et al.
"Crazy About One Direction is a great doc by Daisy Asquith about One Direction fans which looks at Larryshippers [a subset of 1D fans] and fans' relationships with each other," says Abrahams. "There was a huge reaction to the film when shown on TV and lots of the fans posted on YouTube etcetera. The reaction to her film became another layer to the story, as now fans can answer back."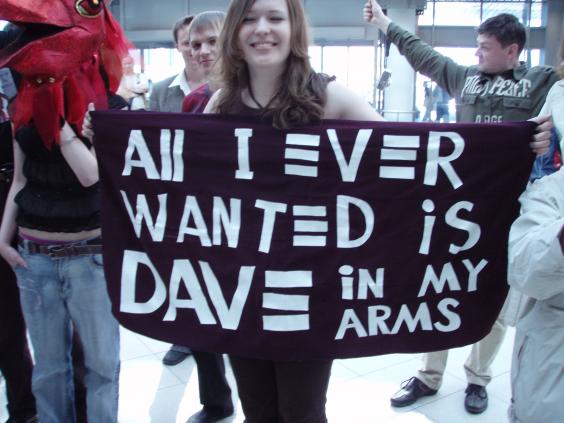 That kind of community is just the sort of creative, invested, independent fandom celebrated in No Manifesto, though female pop fans and their unseemly screaming have always unnerved people and drawn condescension. "Teenage girls get a bad rap," says Marcus. "You could never refer to the fans of Manics or of Radiohead as 'silly little girls' as I've heard people do with fans of those bands. Lady Gaga has been quite canny in encouraging her fans to feel like a tribe, and I think that's quite clever. Because fan groups like that can be very powerful regardless of whether they're taken seriously or not."
Gaga – who has her own Little Monster version of Heavy Metal Parking Lot on YouTube, and places herself firmly in the tradition of rock iconography – certainly takes her fans seriously. She'll often pause her live shows momentarily to examine the hand-made gifts thrown on stage to her, cooing over the sort of glued and glittered artefacts that abound in fan documentaries. She's smart enough to know that the fans' stories, these days, are as important as her own.
'No Manifesto' is at limited UK cinemas. It is out on DVD, Blu-ray and VOD on 16 February
Reuse content