Demob Happy [Collins Dictionary]: "To feel elated in anticipation of demobilization from the armed forces, or feeling elated and carefree in anticipation of any onerous or unpleasant period."
It's rare nowadays that you find a guitar-focused band to get properly excited about.
So Demob Happy, a group from Newcastle (now based in Brighton), are a welcome diversion from the blander all-male bands currently riding the airwaves.
They feature the same drawling, sleazy guitar sounds as the Fat Whites with a tad more energy; one of (thankfully) many bands who are injecting some life and passion back into the UK rock scene.
Playing some blistering live shows around the UK, they're now taking on its bigger venues as part of a new tour.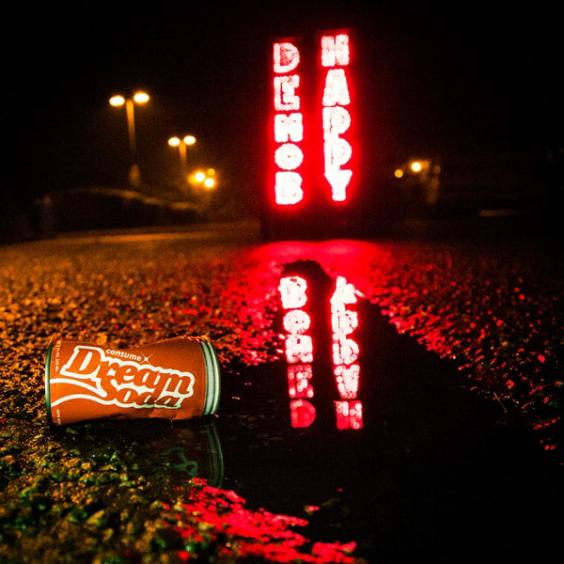 They've been together for five years and have used this time to put together a debut album that is meticulous in its attention to detail, from the cover art to a singular note on an electric guitar. 
Listen if you like: Fat White Family, Beck, Queens of the Stone Age, The Stooges (circa "Fun House")
Exclusive premiere: Watch the band's video for "Junk DNA"
Q&A with Demob Happy
Who's on your playlist at the moment?
This week I have been mostly eating Uncle Acid and the Deadbeats, Afreeka and Bad Company.
Which artists do you cite as your biggest influences?
Anyone that's ever written a good song and said something interesting. We've never had a conversation about who to reference, it just comes out when we get together. 
First gig, best gig
First gig was nigh on 12 years ago under a marquee at my uncle's annual countryside BBQ for friends and family, with a band completely different to this one. The best show so far was the Brighton gig of the tour this year at The Haunt. We built model aeroplanes big enough to get in and did laps of the building while we sang an encore! 
Demob Happy play Electric Ballroom in London on 11 November. Their album Dream Soda is out now.
Reuse content