With a wall groaning under the weight of framed records behind him, Ninja Tune's co-founder Matt Black takes a sip of tea from his Mr Scruff mug.
We're at the label's Kennington office in London, where the team will certainly have been celebrating the fact that they took home the innovator's award at this year's AIM awards.
Next month is Ninja Tune's 25th anniversary, and Black feels this is the time to look around and reflect on what the label, and Coldcut, have achieved.
"Whilst not getting complacent, it's nice to think we've done OK," he says. "In a quite difficult landscape we've managed to keep going where a lot of people haven't."
Crediting this in part to the team's "dedicated tribe of music heads", Black is explaining the latest in a string of innovative projects – Ninja Jamm – an app which allows the user to play DJ and mix tracks by a number of Ninja's own artists. There are a few on the market, but Ninja's has been cited as one of the best.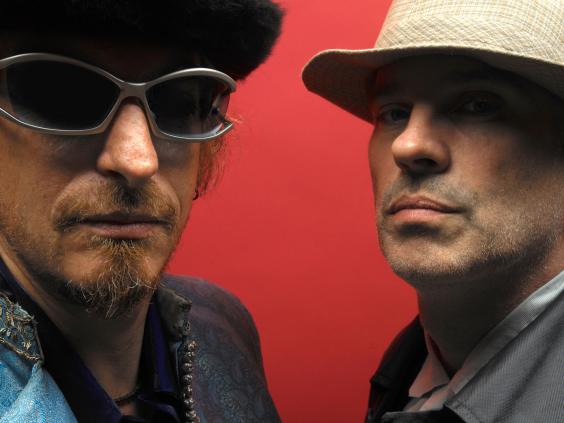 "Remixing is something that not everyone has access to," Black says. "I know a lot of people are put off by perceived barriers of difficulty, and I could be accused of ruining electronic music by ripping the cover off and showing how easy it is."
But then, he adds, to make the leap from creating a track to turning it into something different and special: that's the difficult part.
"Generally the case now, whether it's writing a book, making a film, making a piece of music, or even designing a T-shirt. We've all got access to those tools. Even the paths of distribution have loosened up and become much more available, so now it's a case of getting noticed."
It's borderline cliché to gripe about the state of the music industry today, so it's refreshing to hear Black speak more positively of the developments that have taken place over the past 20 years.
"Things are a lot better for artists than they were," he says. "Everything has a yin and yang dual aspect, so yes, there are a lot of problems that weren't there before, but a lot of things have been solved as well.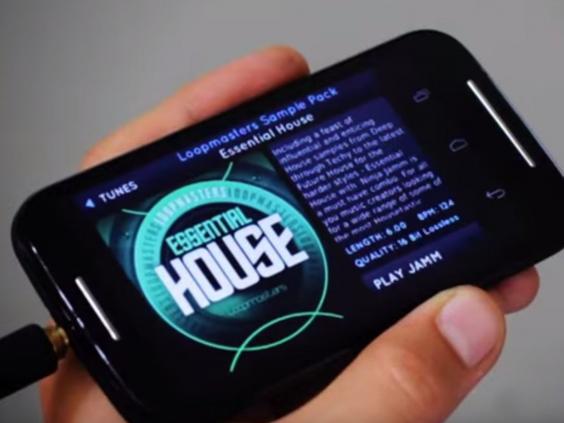 With artists and labels scrambling to keep up with the rapid technological advancements being made, Black feels that the more digital platforms there are for music, the better.
"Obviously the streaming question is a hot potato and I have got a view on that, which is that Spotify are the good guys and should be supported," he says. "The more subscriptions they get, the more money the artists and labels make. Whilst rates for Spotify streaming seem quite low, we can work with those rates, and Ninja get a big cheque at the end of every month that's a very significant part of our income now."
"A lot of artists moan," he says with a shrug, "including some of ours, but if you're not selling your music on other formats, you won't sell it on Spotify."
He adds that it's "unfortunate" that people have seized on Spotify as creating a problem. "The problem didn't come from them, it came from the internet."
Around 15 years ago, a meeting took place with music industry figures about IUMA [Internet Underground Music Archive] – where unknown artists would share their music with fans to circumvent the traditional record label method.
"This guy explained in very simple terms to execs that the internet was going to change everything, and they'd better get with the programme. I sat in on that meeting, none of them got it.
"So with typical corporate idiocy they ignored him and we've all sort of paid the price, in a way," he adds, with a slightly bitter laugh.
Ninja Tune have just taken on a political consultant, which Black thinks might be a first for a record label.
"It has to be done carefully," he notes. "We don't want to lecture people, we want to be positive."
Is this a reaction to the Government's treatment of arts and culture in Britain?
"I don't expect them to change, so we've got to do it for ourselves. I do believe that music and art can be a great help to people. The more formats the better. And Ninja Jamm is, in a way, a new music format."
Music apps such as Ninja Jamm are the offspring of games like Guitar Hero and Dance Mats, where players would have to match the timing of a track to hear their favourite song in all its glory.
"There's a new kind of art form that apps represent – even things as mainstream as Instagram are cited as mediums which encourage people to express themselves. Everyone has creative and artistic potential, and that's part of the mission."
Coldcut have their own sample pack for the app, and are still making their own music. Black tells me the pair have met with their friend and previous collaborator, English producer Adrian Sherwood, who will mix a few more "Reggae-ish" tracks for their new album. 
"We're going to go down to his place and put something together," he says. "It may not come out as Coldcut but I think there's some pretty good material there."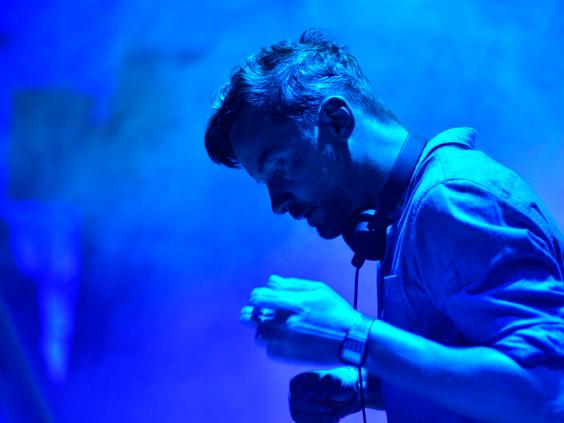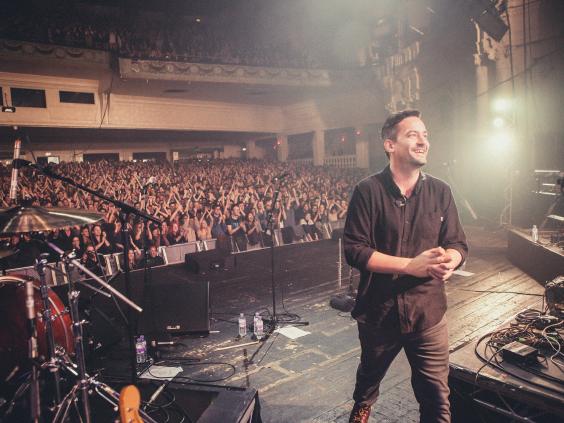 He shows me Ninja Jamm before I leave. It's an exciting thing to see – the layout is clean and easy to figure out – Black picks a Bonobo track and begins messing around with the bass, synths and vocals. Just by using a slider, the sound can be stripped down, the tempo can be upped a few notches, and you can even create a scratching effect. 
Coldcut plans to create "a whole family" of mobile apps that "synch together in interesting ways": an idea that has clearly stemmed out of the duo's passion for sampling influences from all kinds of genres and musical forms.
"The idea of the mash up has become quite powerful," Black nods. "Break down the barriers and have a party with it all: it's fun."
Reuse content