Thirty years ago today, the first Now That's What I Call Music pop compilation was released in the UK.
After a shaky start that saw the 1983 album debut at number seven on the Official Albums Chart, it reached the top slot and returned there on five separate occasions.
The four-sided Now 1 included eleven number one singles, from UB40's "Red Red Wine" and Culture Club's "Karma Chameleon", to "Give It Up" by KC & the Sunshine Band.
Thirteen artists featured on the album sleeve but can you name them?
Take a look at what the 1983 stars are doing now:
Paul Young
"Wherever I Lay My Hat" by this one-time frontman of Kat Kool & the Kool Cats was chosen as the last song on side two of the album.
Former teen idol Young, now 57,  has released next to no new material since the late 1990s but has joined several 80s revival tours. He appeared on Celebrity Masterchef in 2006 and took part in Hell's Kitchen a year later.
Young charted at 151 on the UK Singles Chart in 2010 with a new hit "Come Back" with Chicane and continues to tour to this day.
Howard Jones
A leading figure in the development of 80s synthpop, Jones' "New Song" was selected for Now 1.
After his ten-year contract with Warner Music UK came to an end in the 90s, Jones turned his hand to production, songwriting, running a vegetarian restaurant in New York and starting his own record label Dtox.
The 58-year old played a 20th anniversary gig in London in 2003 to commemorate the release of his first single. He has written songs for Sugababes and released a new album, Ordinary Heroes, in 2009. He directs a choir and continues to tour.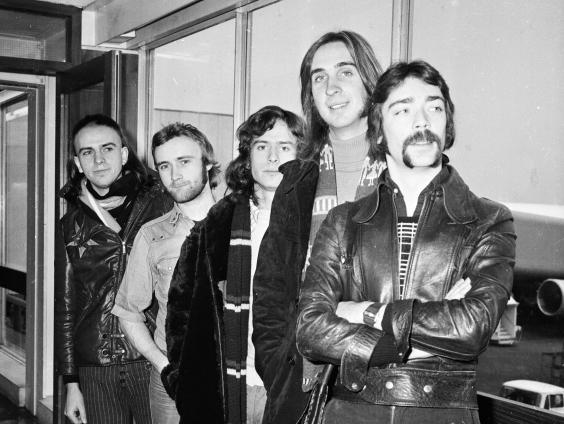 Genesis
The British rock band's "That's All" was selected for the first Now album. After undergoing multiple line-up changes since forming in 1967, Genesis announced an indefinite hiatus in 1997.
The band reunited for a 20-city European and North American tour in 2007 and were inducted into the Rock and Roll Hall of Fame in 2010. Genesis are now widely believed to have finished their highly successful musical run.
Culture Club
Culture Club were lucky enough to be picked twice for the first Now, with both "Karma Chameleon" and "Victims" selected for the track list.
The 80s pop group dissolved in 1986 but amassed hits worldwide with their reggae influenced new-wave soul. The band enjoyed a brief reunion period between 1998 and 2002 but a proposed tour for December 2006 never took place.
Frontman Boy George performed with a three-man Culture Club in late 2011 and has recently announced plans to bring the band back together for 2014.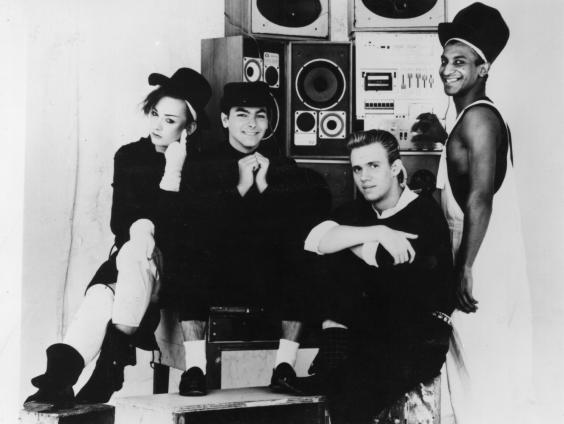 Limahl
The pop singer's "Only For Love" was the fourth track on Now 1. Limahl embarked on a brief solo career after being fired as lead singer of Kajagoogoo in 1983.
The one-time star began performing in clubs in the late 90s wearing an orange wig and temporarily reunited with other Kajagoogoo members for shows in 2003 and 2008.
Limahl has since made several reality TV appearances including I'm A Celebrity...Get Me Out Of Here! in 2012. He was the second celebrity to leave after politician Nadine Dorries.
Rod Stewart
Rock singer Rod's "Baby Jane" featured on the first Now compilation. One of the best-selling music artists of all time, Stewart was at his peak from the late 70s through to the 90s.
Nowadays he makes multiple TV appearances, performs at special one-off shows and released a new number one album of fresh material, Time, in May 2013.
Tracey Ullman
A woman of many talents, Ullman found fame as a singer, dancer, actress, comedian, dancer, director and author.
She was signed to punk label Stiff Records in 1983 and had six songs in the UK top 100 within two years. Her music career was short-lived and her final hit was "Sunglasses" in 1984. She went on to earn four Emmy awards for her TV series The Tracey Ullman Show, which inspired The Simpsons.
In June this year it was announced that Ullman may be joining the film cast of Broadway musical Into The Woods as mother to Jack the Giant Killer.
Duran Duran
"Is There Something I Should Know" was the second track on Now 1. Duran Duran were a popular yet controversial 80s band, considered as "the prettiest boys in rock".
The group has never split up but the line-up has changed several times. The original five members - Nick Rhodes, John Taylor, Roger Taylor, Andy Taylor and Simon Le Bon - reunited in the early 2000s to much excitement from fans.
The band are currently working on their 14th studio album with producer Mark Ronson.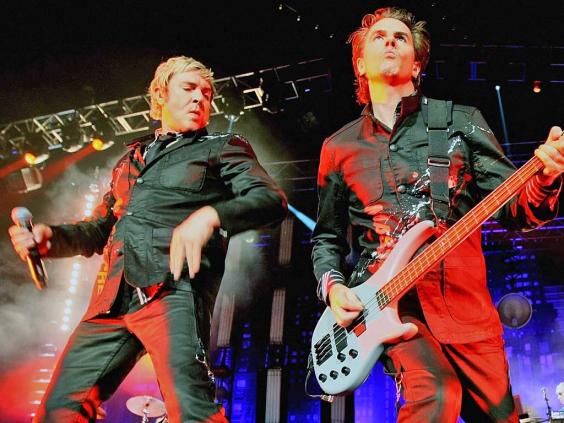 UB40
Rivalling Culture Club's 'two songs on the first Now 1' achievement, UB40 feature with "Please Don't Make Me Cry" and "Red Red Wine".
The British reggae pop band have headlined the Reggae Sunsplash festival in Jamaica and collaborated with a range of artists from Chrissie Hynde to Robert Palmer.
UB40 have been touring with various line-ups since their success began and announced a string of UK 2014 dates just weeks ago. Founding member Terence 'Astro' Wilson quit a few days later, claiming the band was making him "miserable".
Madness
"The Sun and the Rain" is included towards the end of the 1983 compilation. Despite only achieving one number one single with "House of Fun", they spent 214 weeks on the UK Singles Chart during the 80s.
After breaking up in September 1986, the band reunited for a Finsbury Park concert in 1992. The show was a huge success and led to multiple further tours. A musical based on Madness songs, Our House, opened in 2002.
Madness toured throughout November and December in 2010 and appeared at the Queen's Diamond Jubilee concert at Buckingham Palace in 2012.
Phil Collins
The former Genesis singer's "You Can't Hurry Love" opened the first ever Now album. Collins won numerous awards during his solo career and is one of only three recording artists to have sold over 100 million albums globally both as part of a band and solo.
The 62-year old announced his intention to retire from music in 2011.
Reuse content