My sister got a ukulele for Christmas. This was annoying. I outlined my weary contempt for her gift over the turkey, trying to dent her delight with a Scrooge-like explanation of a few incontrovertible truths. That the damn things have become irritatingly ubiquitous and have undoubtedly 'jumped the shark'.
That playing a pop song on the ukulele, filming yourself and uploading it to YouTube may guarantee you an audience, but it's no signifier of musical quality – in fact, it's often the signifier of precisely the opposite. That the plink-plonk of the ukulele is being harnessed by corporations and repeatedly used to sell us everything from dating services to mortgages. 'It's a blight on British culture,' I said, or something like that – I was quite drunk – but she ignored me, as usual, and after lunch she learnt how to play 'You Are My Sunshine'.
The ukulele's rise has been slow but sure. In 2006 my friend Dave arrived at the pub carrying a green one, and we cooed over it like proud uncles and aunts; it cost him £11 and he played "Help Me Rhonda" to us. Fast-forward a few years, however, and it started to become an essential hipster accessory. According to my pal known as Keith Top of the Pops (who has written a song of his own with the chorus: "Just f*** off with your ukulele orchestra") it has become "the instrument of choice for people who list tea and cupcakes as their interests." The charge is harsh, but it's true.
Whether it's the fault of Amanda Palmer for releasing a record featuring ukulele versions of Radiohead songs, or the spread of ukulele videos on YouTube, or just the fact that it's portable and looks like a tiny guitar, the bloody things are everywhere. "Twenty years ago I used to manage a music store in London," says Shea Rider of Tanglewood Guitars, "and in a decade I never sold a single ukulele. Today, however, they're a massive part of our sales. We have a huge range and we're selling more and more, year on year."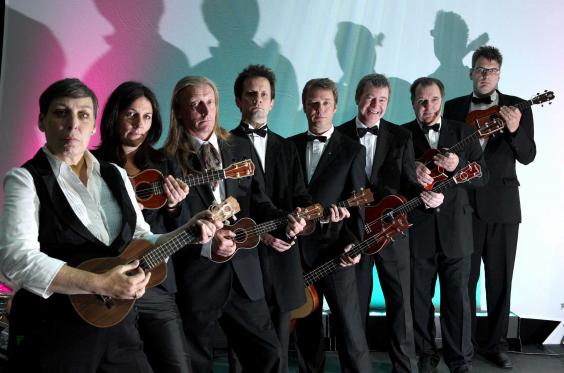 Astride the surge to prominence of the ukulele sits the Ukulele Orchestra of Great Britain, a formidable troupe who formed in 1985 and have found themselves playing concerts in illustrious venues such as Carnegie Hall and Sydney Opera House. "It started as a kind of art-school project," says Will Grove-White, a member since 1989. "It could have been any instrument; the ukulele just happened to be the instrument that was chosen – the outside instrument, the stupid instrument that no one liked." Well, that's certainly no longer the case, is it? "No, and we do have our jaded moments when we've signed yet another ukulele presented by yet another cheerful man in a Hawaiian shirt, and wonder whether to form a nose-flute orchestra instead." Is it another case of the outsider inadvertently going mainstream? "Yep. It happens to a lot of things. Like punk. It starts as an alternative movement, and ends up being used to sell butter."
Hmmm. Maybe the ukulele is more punk than I'm giving it credit for. Tricity Vogue, a cabaret artiste whose ukulele forms an integral part of her act, is fiercely defensive of her instrument and celebrates the "can-do" attitude it can engender, just like punk did in the mid 1970s. "There's become this gap between 'proper' music and the common man, the common woman," she says. "That's partly to do with how manufactured music has become – the sense that music has to be of a certain standard. I think there's a real yen for joining in, and that's being quashed, culturally, by things like The X Factor."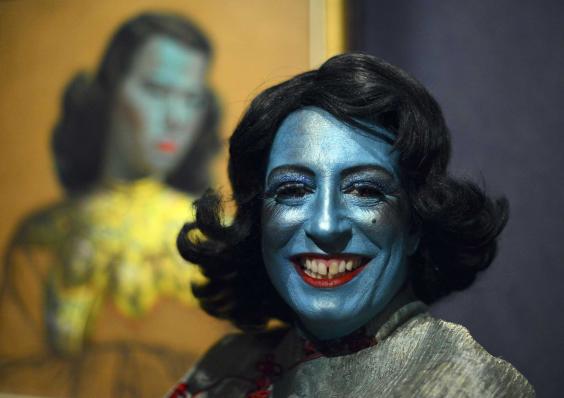 I take Vogue's point, but as someone who's hardwired to hate the uke, I still struggle to pinpoint its appeal. "It's a small sound, an intimate sound," says Vogue. "People are charmed, delighted, amused by it." Little wonder that it's endemic in advertising, then. "Well, I don't watch TV," she replies, "so I'm slightly oblivious as to why my instrument is irritating people more than I expect it to." Grove-White understands my issues ("I agree, it's all-pervasive right now") but states that there's a musical reason for that appeal. "It's to do with the tuning," he says. "Unlike the guitar, there's a high string at the top of the instrument. I has an inbuilt cuteness, even on the saddest chords. It just does something to people."
But this is about more than just tone. As Vogue says, the ukulele facilitates joining in; it could almost represent the mass democratisation of music. I realise, in a moment of horror, that my classical training and tendency towards grumpiness may have prompted me to rail against people merely having fun playing simple tunes. It doesn't feel good. "I fell for it because you can find yourself musically satisfied very quickly," says Vogue. "Normally, when you take up an instrument, there's that initial period where it sounds terrible. Especially if you're musical – you know what it should sound like, but you're making ungainly noises that make you want to throw it against the wall. But the uke has a very gradual slope at the beginning of the journey." Little wonder, then, that it's starting to replace the dreaded descant recorder as a teaching instrument.
Lorraine Bow runs an organisation called Learn to Uke; she teaches children and adults, and also founded Ukulele Wednesdays that take place every week in three pub venues across London. "When I took up the ukulele," she says, "I hadn't played anything since I was eight years old because at school I was deemed unmusical. But there's music in me! It's such an inclusive instrument; it would be a shame if overuse leads to people hating it."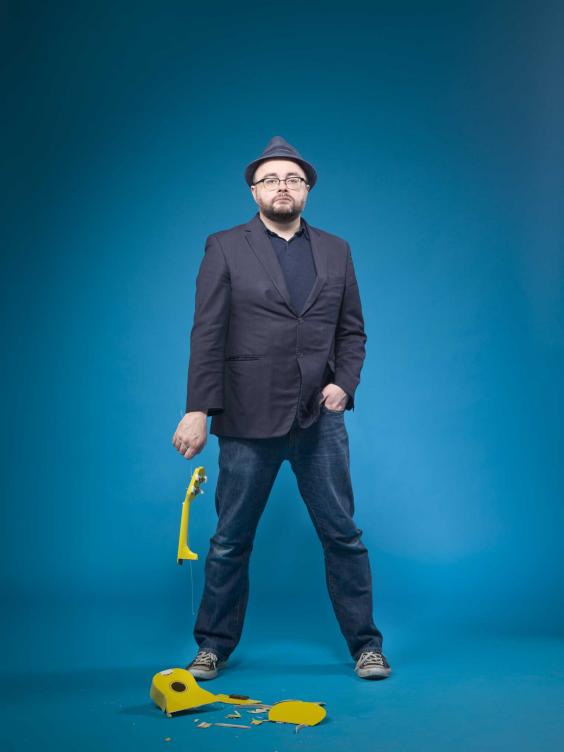 I'm reluctantly finding myself warming to the ukulele, but feel more chastened as Bow continues to explain. "People who say 'bloody ukulele players making shit music' are ignoring the fact that connecting with one another through music is part of our make-up as human beings," she says. Grove-White feels similarly. "No one really goes to church any more," he says. "People don't have singalongs in pubs. There are so few places in our society to sing, but the ukulele facilitates singing. If you think about it like that, it's a beautiful thing. Even at its worst, at its most plonky, just listen to the person singing."
And with that, I'm somehow sold. If I set aside the insufferable cuteness and cynical marketing, the ukulele facilitates communal music making and can ultimately help us celebrate the joy of playing and participating. I feel bad about haranguing my sister, now. Next time I see her I'll apologise. I might even play along.
Reuse content