And it was all going so well.
Concluding my interview with Royksopp, I ask them, neatly enough, about "Thank You" the final track of what is to be their final album. A touching sign-off, on which the Norwegian duo, aka Svein Berge, 38, and Torbjorn Brundtland, 39, sing in unison. It would seem to be a kind of love letter to each other, I suggest. Sidestepping my sentimental musing, however, they are more interested in talking about the Roland Analogue VP 330, the vocoder which they used to process their vocals. And when this ignorant hack jokingly declares that such specifics mean "pretty much nothing to me", they look entirely nonplussed. "I mean, technical information is important," says Brundtland woundedly.
Such is the precision on which the Norwegian duo have built their career. Purveyors of ambient, glacial electronica and dance-pop, they are still best known for Melody AM, their million-selling, serenely beautiful 2001 debut album. Three albums have followed, while this summer they once again gained major traction via mini-album "Do It Again", a collaboration with Swedish alt-pop queen and friend Robyn, whose soaring title track was undeniably one of the season's copper-bottomed anthems.
Though, as it turns out, the duo have winter 2014 sewn up too: out tomorrow, The Inevitable End represents the apex of their achievements. Their first album proper in five years, it once again thrives off the curious mixture of chilliness and warmth that has always defined their sound and is reflected in our interview setting: a cosy cabin in the mist-shrouded mountain town of Voss, a couple of hours east of their hometown of Bergen and referred to by our taxi driver as "Norway's Twin Peaks".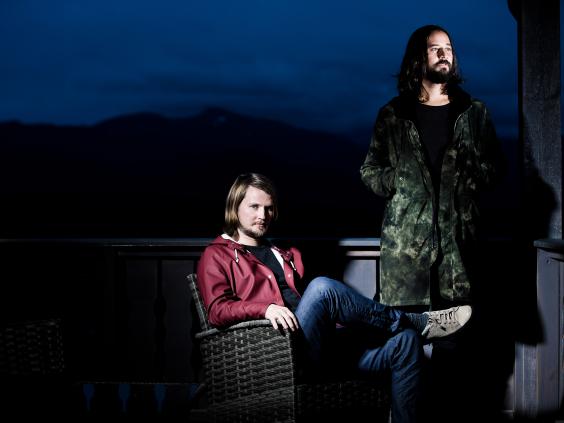 The difference, this time round, is a new-found emotional rawness that comes through in both the lyrics and the contributions of their vocal collaborators – notably Robyn, and Jamie McDermott, the flutingly voiced frontman of baroque-popsters The Irrepressibles. The two Robyn-assisted tracks, here, are especially goosebump-inducing: "Monument", a brooding, pulsing meditation on mortality and legacy, and "Rong", the most simply devastating love – or rather love-lost – song of recent memory, which centres on her repeating the line "what is the fuck wrong with you" in a chillingly listless monotone.
Inevitably, too, the sense of loss that suffuses the LP is amplified by their decision to make it their last. This isn't a farewell, though, merely a decision to move on with the times, they say, in an industry where the album format is set to become increasingly peripheral. "We have simply become more and more interested in concepts," Brundtland notes, "but not all concepts are suited to CD length. To us, it's become limiting."
And, more than that, they see The Inevitable End as, well, the inevitable end, to a narrative cycle, one that they attempt to explain via the progression of their album artwork, from the dawn horizon of Melody AM to The Inevitable End's lurid paint smears. "You can just see the name Royksopp being drowned in a mess of colours, which to us represents emotional turmoil," says Berge.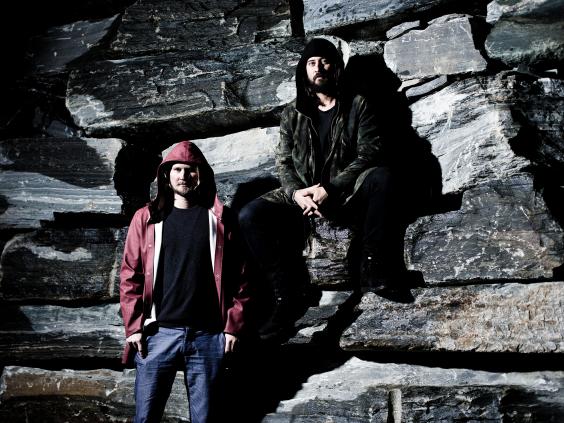 And what of this turmoil, which the music, too, makes evident? They talk of The Inevitable End as their most candid album yet, though they are a little less candid in the cold light of interview: when we discuss the theme of death that the title seems to invoke, Brundtland initially declares the album is more "about things dying, emotions and relationships", though Berge goes on to refer to "a few incidents where I've had more direct confrontations with my own mortality", declining to elaborate. "I don't want to sit and be displaying my personal life as an open wound in the media," he says. "We have celebrities for that," notes Brundtland drily.
Sitting side by side, the two make an endearingly odd couple. When I ask them how their personalities compare, Brundtland says: "The looks, the body language, says it all," and he's right: where the swarthy Berge is a jocular but nervy presence, rocking on the sofa, kneading his shoulder and rubbing his beard, the blond Brundtland is laconic and composed, biding his time when replying to questions until he has fully chewed them over.
Nevertheless, their 25-year bond is clear in their banter ("We laugh at the same ridiculous things ... things that we should not even be laughing at either because it's so dark or because it's probably nothing," says Berge) and in the way Brundtland seems protectively to steer the conversation when Berge appears to be in emotional difficulty. They are, as they say, both "wonderers", a quality they credit in part to growing up in the remote, arctic, and as Brundtland describes it, "marginalised" environs of Tromso, Norway's northernmost city. They first met in their early teens at a party, and found that they shared an instinctive curiosity about the world that drew them to the futurism of synthesised music: "We puzzled over anything, how in the world is this possible – it could be a particular fact in a movie, it could be a sound or an instrument. We started a steep learning curve at an early age," says Berge.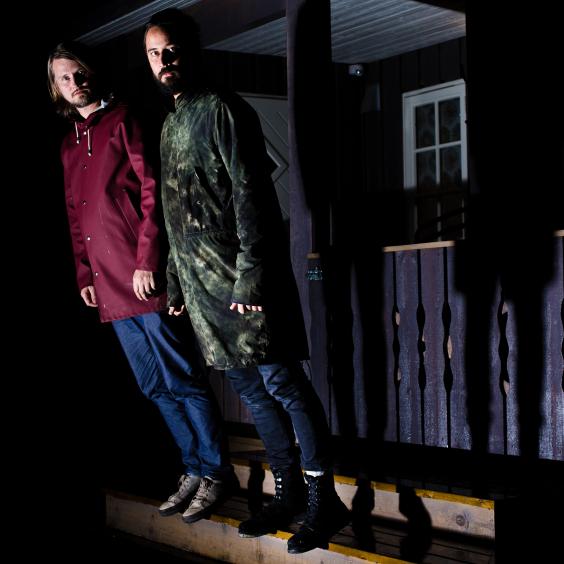 After buying some keyboards and forming a covers band playing the likes of Depeche Mode, they reconvened in Bergen in their late teens. Then, after years of plugging away, success, when it came, came quickly: Melody AM and its singles snagged the cultural zeitgeist, too insistently for their own good perhaps. Nick Hornby famously devoted a chapter in his book 31 Songs to his broken-down relationship with their track "Royksopp's Night Out", describing how his love for it curdled after it became a byword for a "sort of vacuous monied hip". When I ask them how they felt about that backlash, they do their best to remain sanguine; but when I mention the word "chillout", the implicitly derogatory label they found themselves tagged with at the time, it clearly touches a nerve.
"I mean if you look at it from a musicologist's perspective, and try to see what genre this album is, there are no chillout beats, no trumpets, no lush pads, none of the tricks in the book," says Brundtland. "It was just wrong," adds Berge. "Misguided criticism of myself is what irks me the most," goes on Brundtland. "When someone is labelling me but not hitting the mark, that's, hmmm ..." he says, ruffled for all of half a second – "... that's really annoying."
And they're right to be peeved: to some extent that tag has continued to skew public perception of Royksopp. Which is why the pair's decision to so definitively enter a new career phase might be a very smart move. But what exactly are these new "concepts" that they talk of? They joke about making 97-minute tracks from now on, though you also hope they might narrow their focus to create some more storming club singles in the vein of "Do It Again".
For now though, they remain opaque. "I think nothing is written in stone," says Berge. "Well, except for the Ten Commandments," adds Brundtland.
'The Inevitable End' is out on Monday
Reuse content