With one of the first major festivals of the year just around the corner, we caught up with the man behind the self-style 'greatest show on snow' - Snowbombing.
In addition to headliners including Carl Cox, Rudimental and Basement Jaxx, revellers descending on the ski resort of Mayrhofen next month can expect fancy-dress street parties, multiple venues including an 'enchanted' forest and as much skiing and snowboarding as they can cram in.
With the festival celebrating its 16th anniversary, its founder and promoter Gareth Cooper tells The Independent how it all began, what it takes to make such an ambitious festival work and about plans to expand to multiple events in the future. He also gives an insight to some of the highlights this year's 'Snowbombers' can expect and reveals why he wouldn't have booked Kanye West...
What are you looking forward to most?
I like seeing people arrive, watching them get off the transfer coaches all excited and particularly watching the Snowbombing Road Trip come into town on their trip from the UK. We close the streets, have bands playing and the pavements are lined with people cheering. It's totally bonkers, it's like you're in another dimension! People are embracing Snowbombing as it was always meant to be embraced. Doing something totally different: cars in fancy dress, passengers in silly clothing dancing on the roofs as they drive up the street in a huge convoy of around 150 cars... that starts off the event nicely and everyone knows from that moment, the marker is truly slapped down and people know that they are somewhere different.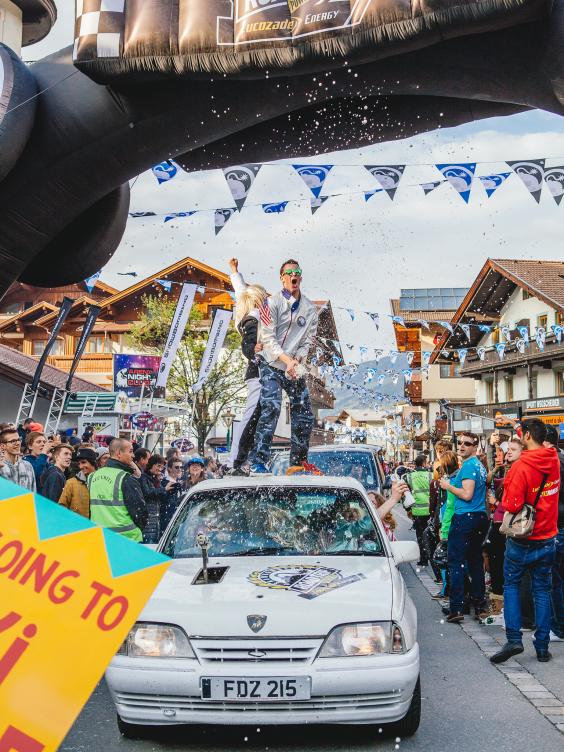 How big is it?
Technically, we are the biggest festival in the world with over 700 hectares of white piste and stages and venues dotted all over the place. We provide the stages and artists but [the Snowbombing revellers] provide a great deal of the entertainment. They're totally crazy b*****ds but very nice with it too. We love them!
How hard is it organising a 'snow' festival compared to a traditional festival?
The main difference is the location and the landscape. Mayrhofen is in a different country and we are invading the locals' town. People live there. They have houses there, local pubs, and their own favourite restaurants. We come and take over so we have to make sure that we work closely with them, plan it carefully and get on well. Which we do! If you do a festival in the UK, it's more than likely in a green field, so in that respect there isn't much politics apart from keeping the noise down and sorting out a bit of traffic management, but when you are doing it in someone's back yard, you got to make sure you do it well! But fortunately, Mayrhofen folk like a party, they love Snowbombers and they say it's their favourite week of the year. They live and breath tourism so understand that we bring great businesses to them too.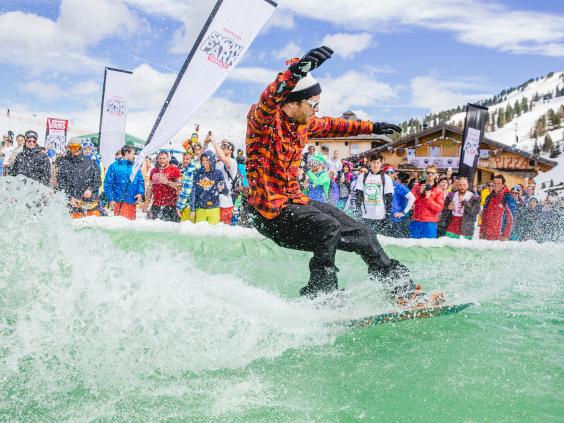 How did you come to start the festival 16 years ago?
We just wanted to sell some ski holidays as a tour operator, we had no budget to sell holidays so we needed a gimmick and that gimmick was a few DJs to play each night. The après ski was pretty dire in those days, it still is actually! But with this gimmick of DJs we got some press attention, which was the marketing we needed, and then we got some sales in… Mind you the first eight years were pretty heavy going and we didn't really know what we were doing!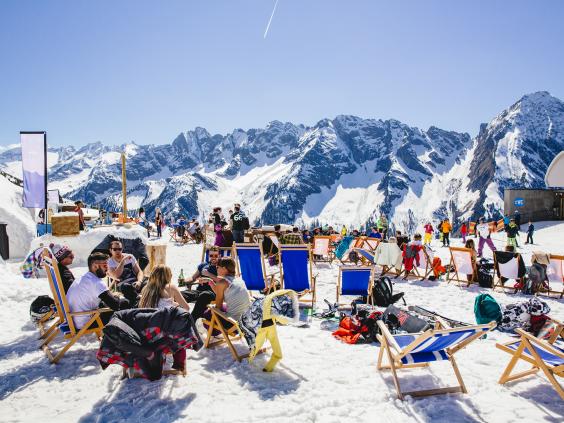 Much has been made of Kanye West's appearance at Glastonbury - do you think it's a good choice?
When they announced Jay Z a few years ago it was not received well, but that was down to the genre of music and not Jay Z as a person. Glasto accepted rap and rightly so, but I think that with Kanye it's different. People have an opinion of him as a person, which is why it's not gone down well. I would not have made him headliner myself, regardless of his talent he's come out said some pretty stupid things!  
Who would be your ideal headliner for Snowbombing?
The perfect headliner for Snowbombing is The Prodigy.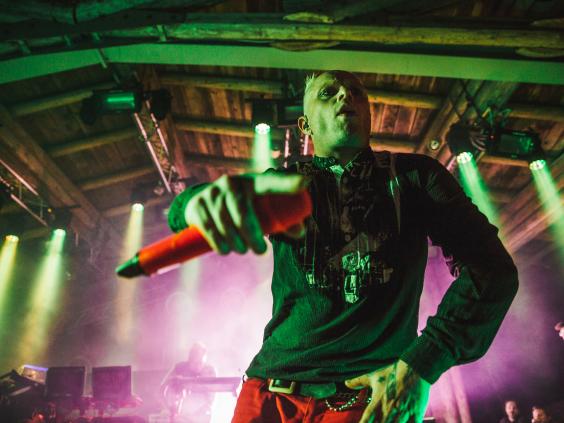 There is simply no one better and may never be. We discussed making them our resident band… they were up for it too. Hopefully they will be back before long.
Snowbombing 2015 is held between April 6-11. More details at www.snowbombing.com
Reuse content