The new album by the Charlatans is called Different Days, and perhaps never has a title been more apt.
We do indeed live in a different time from when the band self-released their debut single "Indian Rope" in 1990. Rather inevitably, the Charlatans were lumped in with the Madchester scene when they emerged, probably largely because singer Tim Burgess was born in Salford and grew up in Northwich, Cheshire, to where the band relocated at the start of their career that saw them, post debut single, signing to indie label Beggars Banquet.
Madchester was loose and baggy and swaggering and composed of very different elements, musically; The Happy Mondays were not the Stone Roses were not 808 State were not James were not The Inspiral Carpets. And none of them were The Charlatans.
If there was a common thread to Madchester it was an irreverent magpie mentality that saw indie rock being mashed up against funk or 60s psychedelia or acid house or just about anything. The Charlatans, with their early singles including "The Only One I Know", took rock and soul and blues and carved out their own particular niche in the Madchester musical landscape.
And there they might have stayed, providing a few good tracks to grace periodic indie CD anthologies, tailing off as Madchester hung up its hoodies and flares and made way for Britpop, and getting together for 15 or 20 year anniversary gigs before an audience ageing at the same rate as they were.
But that was never going to the Charlatans' plan. Each successive album release – Some Friendly (1990), Between 10th and 11th (1992), Up To Our Hips (1994), The Charlatans (1995) – was different – often wildly different – to the last, with varying degrees of success. Their second album failed to make the top 20; their self-titled fourth zoomed in at number one. Nobody said evolution was going to be easy; Charles Darwin wasn't messing about when he coined the phrase "survival of the fittest".
"To be thought of as some sort of nostalgia band would be too much for us to take," says Tim Burgess. "We've always wanted to think we were part of the landscape – not like some toothless animal cooped up in a zoo. Our second album wasn't very well received at the time. We got to thinking that maybe we were meant to stay the same as our first album in order to be accepted.
"We decided then that we'd want each album or single to be what represented us at the time – attempting to remake Some Friendly, Tellin' Stories (1997) or Modern Nature (2015) is harder than just writing the song that just appears in your head while watching the sunrise."
Different Days is the Charlatans' 13th studio album. It's possibly their most ambitious project yet, featuring a host of guest artists alongside the core four-piece of Burgess on vocals, bassist Martin Blunt, guitarist Mark Collins and keyboard player Tony Rogers… not only music industry pals such as Paul Weller, New Order's Gillian Gilbert and Stephen Morris, Johnny Marr, ex-Verve guitarist Pete Salisbury, but also crime novelist Ian Rankin and Catastrophe writer/actor Sharon Horgan.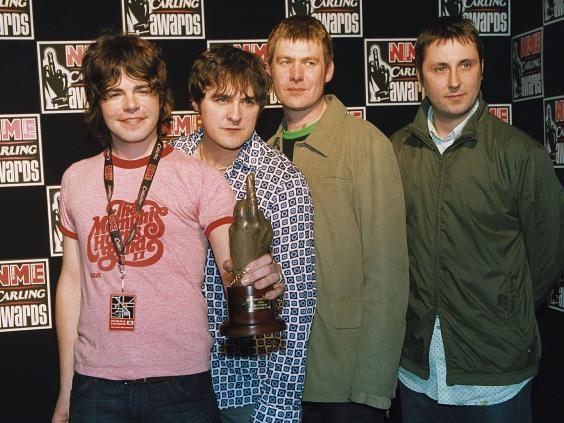 "It was a slow process really, not something we set out to do from the start," says Burgess. "We made a few phone calls and offered cups of tea and they steadily came. Like Field Of Dreams but with biscuits.  We were of the mind to do whatever was necessary to make it the best album we could. And if that meant asking Ian Rankin to write and record something, then that's exactly what we'd do."
Burgess has a side-career as an author himself. Last year's Tim Book Two (ho ho) followed 2012's Telling Stories, both charting the life and fast times of the band, and for the most recent volume he'd asked celebs to recommend an album that meant a lot to them.
He says, "Both Ian and Sharon were in the book, so I was talking to them at the time we were recording the album. As the songs went from demos closer to finished tracks we had ideas that we thought would make each song even better. I'd not heard Sharon sing but I guessed that she would like the challenge of recording some backing vocals – and she was brilliant. 
"I obviously knew that Ian could write so I sent him early versions of a couple of songs and thought he might like the surprise of finding that Johnny Marr plays guitar on the track too. It was about staying open minded but knowing where people could feature - we had Stephen Morris and Pete Salisbury on drums with Donald Johnson from A Certain Ratio on percussion, they are the best at what they do. We wanted room for some surprises too."
The key thing with The Charlatans is that they never went away. A baker's dozen of studio albums in 27 years, and an exhausting live gig schedule, surely puts them in contention for the hardest-working British band title. The band is currently limbering up for a massive outdoor gig at the new Scarborough Open Air Theatre on Friday night, and then they're into the festival season. Burgess has just turned 50; isn't it time to rein in the live shows, kick back a bit?
"Playing live still has the most incredible buzz – it's about keeping fresh," he enthuses. "We played in an old shoe shop last week and Mark are I are playing at Salford Lads' Club. A couple of weeks ago we played in front of 50,000 people at Lancashire Cricket Club so each gig is so different. Tickets aren't cheap and people take the time to come along and see us – we never underestimate that commitment. I'm definitely not tired of touring as long as people are into coming along to see us. And, yes, I was 50 last week so I'm still getting used to that!"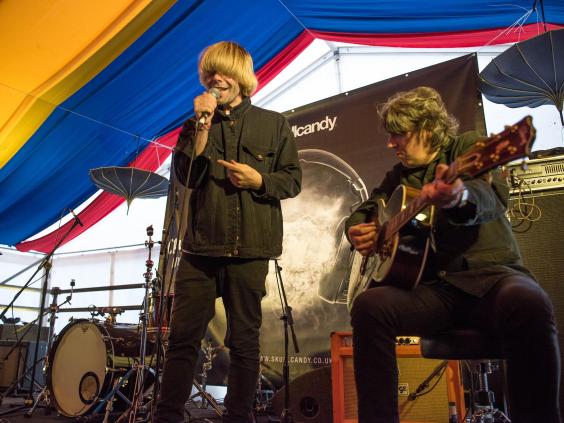 Part of the need to bring in new talent was driven by necessity. In 2013 the Charlatans' founder-member and drummer John Brookes died of brain cancer at the age of 44. It sometimes feels like The Charlatans have had far more than their fare share of tragedy. Back in 1992 keyboard player Rob Collins served four months in prison after picking up in his car a friend outside a shop that the acquaintance had just robbed. That was controversy, perhaps, but real tragedy followed; Collins was killed in a car crash in 1996.
"The Charlatans have always been a family to us," says Burgess, "and to our fans too. There have been terribly dark days in the last 28 years. Times when we thought about giving up. Lots of those events were in the public eye but some weren't. We had worked really hard and we would always receive messages that kept us going. 
"We've never looked back and tried to work out what kept us going. We always think we have something to offer and like a family we keep on keeping on."
The 20 most ridiculous things superstar musicians have demanded at their concerts
The 20 most ridiculous things superstar musicians have demanded at their concerts
1/20 Beyonce

The Demands: 1 Large table for catering dressed with white tablecloths. Dressing room should be 78 degrees 4 Brand New White Towels in bathroom (2 face & 2 body) Hot Food: Juicy Baked Chicken: Legs, Wings & Breast only (Please season with fresh garlic, season salt, black pepper, and Cayenne pepper HEAVILY SEASONED!!) Steamed Garlic Broccoli Lightly Seasoned Green Beans Lightly Seasoned Steamed Spinach Beyoncé can only have Pepsi products. 1 Case of Aquafina water (half cold, half room temperature) 1 Hot Tea Set up (Please have NEW Coffee Pot) Sliced Lemons Wedges Rose scented candles Lighter for candles CD player

Getty

2/20 Adele

The Demands: 12 Small bottles still (non-carbonated) spring water (at room temperature) 1 Electric kettle for BOILING water 6 Large mugs for tea. All mugs should be new, washed and dried. 6 metal teaspoons 2 "Squeezy" bottles clear honey (not organic) 1 Bottle very best quality red wine (Italian, French or Spanish) 1 Assortment of chewing gum 1 Pack Marlboro Light plus 1 disposable cigarette lighter 1 Small selection fresh fruit, to include bananas, apples, grapes, fresh berries NO CITRUS FRUIT! 1 Small plate of assorted freshly made, individually wrapped sandwiches, to include chicken salad. Sandwiches must NOT contain tomatoes, vinegar, chili or citrus fruit

PA

3/20 Kanye West

The Demands: 1 Tub Plain Yogurt for dipping 4 small Yoplait Yogurt 1 Bowl of assorted nuts 1 Bowl of Sunkist Salted Pistachio Nuts (No Red Coloring) 2 Packs of Extra Chewing Gum 1 Bottle of Hot Sauce (Tabasco, Caribbean Type) 1 Box of Toothpicks 1 750 ml bottle of Hennessey Liquor 1 750 ml bottle of SKY or Absolut Vodka 1 Bottle of Patron Silver Tequila 4 Six Packs of Heineken Beer

Dimitrios Kambouris/Getty, David Parsons/iStock

4/20 Rihanna

The Demands: 5 AC power outlets Adequate lighting for a "relaxed atmosphere" White drapes to cover lockers and/or brick 1 Humidifier 1 Large throw rug — plush and animal print (Cheetah, Leopard) … must be CLEAN, as she will walk on it barefoot. Pipe and Drape the room in Dark Blue or Black drapes with Icy Blue Chiffon draped nicely on top 6 Candles — Archipelago Black Forest (if you can't get these, please let me know ASAP as we have a 2nd choice of candle for Ri). 4 Small, clear, square vases with White Tulips, no foliage (2nd choice: White Casablanca Lilies no foliage, 3rd choice: White Freesia, no foliage)

5/20 Katy Perry

The Demands: Arrangement of pink fresh flowers. White and purple hydrangeas, pink & white roses and peonies. If not available, seasonal white flowers to include white orchids–ABSOLUTELY NO CARNATIONS. A box of Huggies baby nature care wipes 6 Vitamin waters zero, assorted flavors Bowl of whole fresh organic grown fruit (apples, bananas, oranges and grapes) Plate of fresh-cut Crudités (to include cucumber, broccoli, cauliflower, carrots, snap peas, celery) w/ ranch dip Snyder's of Hanover Honey Mustard & Onion Pretzel Jar of Salsa Baked (blue corn if possible) Tortilla Chips Freeze dried strawberries 2 bottles of Santa Margarita Pinot Grigio Throat coat, Twinnings Chamomile PG tips and Mint medley tea. Fuze slenderize assorted flavors A jar of quality honey Plastic drinking straws

AFP/Getty Images

6/20 Paul McCartney

The Demands: All lamps must be halogen floor lamps with dimmer switch. Only animal free materials (cottons, denims, velour, etc.) Do not provide furniture made of any animal skin or print. Do not provide artificial versions of animal skin or print either. No leather seating is allowed in the black stretch limousine either. Arrange for a dry cleaner before arrival. 6 Full and leafy floor plants, but no trees. We want plants that are just as full on the bottom as the top such as palm, bamboo, peace lilies, etc. No tree trunks! $50.00 - One large arrangement of white Casablanca lilies with lots of foliage. $40.00 - One long stemmed arrangement of pale pink and white roses with lots of foliage. $35 One arrangement of freesia. It comes in various colors so please mix them up. Freesia is a favorite. 20 dozen clean towels outside of the production office

AP

7/20 Mariah Carey

The Demands: Each room must be draped. Black drapes are fine. The entry door should open into the living room space, not the dressing room. Temperature should be about 75 degrees. 1 Three Seat Couch — Plain Color, no busy patterns; black, dark grey, cream, dark pink are fine 12 1 Liters of Fiji Water 3 Bottles Chardonnay — Chilled 12 Coke 12 Diet Coke 12 Vanilla Protein Drinks 6 Sparkling Water (Pellegrino) 12 Melon Flavor Gatorade 6 Red Wine Glasses 6 White Wine Glasses 4 Joe Malone Vanilla Candles 2 Vases White Roses Fried Chicken (warm) 12 Small Bottles water (room temperature) 3 Whole lemons and honey Sugarless gum

Getty

8/20 Eminem

The Demands: 25 pound dumbbells 24-Diet Coke 16oz plastic bottles 12 Diet Coke 12oz cans 6 Verner ginger ale soda (or Schweppes) 48 Daisani, Poland Spring 12oz bottles "NO Evian" 1 Loaf white bread 1 Loaf wheat bread 6 Lunchables snacks (3 turkeys & 3 ham with cheese) 6 Cans Red Bull 16 Cans Sugar-Free Red Bull Large fresh jumbo shrimps with cocktail sauce and plenty of lemons 1 Jar of banana pepper rings

Getty Images

9/20 Grace Jones​

The Demands: 6 Bottles of Louis Roederer Cristal Champagne 3 Bottles of French Vintage red wine (e.g. St Emilion, Medoc, Bordeaux) 3 Bottles of French Vintage white wine (e.g. Sancerre, Pouilly Fuisse) 2 Dozen Findeclare or Colchester Oysters on ice (unopened)—(Grace does her own shucking.) 2 Sashimi and Sushi platters for 8 people 6 Fresh lemons 1 Bottle of Tabasco sauce 1 Fresh fruit platter for 8 people 6 Bottles of Coca Cola 12 Bottles of still and sparkling water 12 Bottles of fresh fruit juices Wine glasses, champagne flutes, tumblers (all glass, no plastic) Cutlery and sharp knife 1 Oyster knife 1 Make up mirror (no neon strip lighting, only opaque white bulbs) Fresh towels, clothes hangers, clothes rail 3-4 Bunches of flowers—prefer lilys and orchids Sofa and arm chairs

Andy Sturmey

10/20 Drake

The Demands: Four dozen natural-scented incense sticks Dr. Bronner's peppermint soap Pork-free food E-Z Wider rolling papers and a pack of Dutch Master President cigars Pinot Grigio Heineken Bottles of Jack Daniel's Patron Silver tequila Nivea chapstick A bottle of Hennesey or Courvoisier Grey Goose Andis T-Outliner trimmers Extra sets of speakers

champagnepapi/Instagram

11/20 Jack White

The Demands: 1 dozen chicken wings (buffalo, teryaki, suprise us) 1 bowl of FRESH HOME-MADE GUACAMOLE 8 champagne flutes (real glass) 8 wine glasses (real glass) 8 highball glasses (real glass) 1 hummus & pita chips iPod player with sufficient volume control NO fluorescent lighting PLEASE NOTE: This is a NO BANANA TOUR. (Seriously)

Getty

12/20 Madonna

The Demands: 200-person entourage 2o international phone lines Her backstage room must look exactly like her own home (that means she ships around her furniture) Special flower-scented fabric Actual flowers Personal chef who prepares only vegan foods Her own dry-cleaning service

AP

13/20 Alicia Keys

Alicia Keys performs at the UEFA Champions League Final

Getty

14/20 Jay Z

The Demands: 7 sets of metal silverware 1 Lighter 3 Glade Candles (French Vanilla, Rain shower, Wild Berry, Tangerine Ginger) 3 Cans of Chunk White Tuna 10 Nutri-Grain Bars (Blueberry, Cherry, Apple, Strawberry) 6 Individual Packets of Quaker Oats Instant Oatmeal (Brown Sugar and Apple Cinnamon) 1 Assorted Fruit Platter with strawberries, seedless red grapes, bananas, mango, blueberries, cantaloupe and raspberries 2 Cases of beer (one imported and one domestic; brands preferred: Amstel Light, Corona, Bud, Bud Light or local beer) 3 menus for local seafood and Italian restaurants to order meals for Alicia

Getty

15/20 Mary J. Blige​

The Demands: 2 Humidifiers 10 medium prewashed bath sized towels NO DAIRY OR PORK OF ANY KIND!! 10 1.5 liter bottles of FIJI water (absolutely, positively must be FIJI) 6 cans of Diet Dr. Pepper 6 cans of Schweeps Ginger Ale 2 packs of Mentos — cinnamon fresh only 6 cans of Red Bull energy drink 6 bottles of Black Cherry Propells in sports bottle 8 sets of silverware 24 napkins 1 tub of clean ice

Getty Images

16/20 Lady Gaga

The Demands: 2 Bottles of white wine with wine opener — Kendall Jackson or Robert Mondavi preferred 1 Pack of Straws 1 Cushioned office style chair TV with cable and a DVD player 1 Rolling clothing rack 4 Unscented candles Cool-mist humidifier 3 fans Tea kettle, organic ginger and lemongrass tea and honey are very important. 1 4 pack of Red Bull Light (on ice) 2 Bottles of Green Tea 1 Container of Guacamole Hot dogs (Yves veggie dogs eaten with toothpicks) A smoothie station (with frozen berries, fuze and whey protein or non-fat Greek yogurt) Blender needed 1 Plate of cheese (non-smelly, non-sweaty on ice) with whole wheat/healthy crackers A mix of assorted fresh fruit (cut and must have edible skin OR edible seeds OR citrus)

Getty

17/20 Cher

The Demands: 1 Wig Room 1 Room for Dr. Stacey 1 bottle of fine red wine (No Kendall Jackson) 1 bottle of fine white wine (No Kendall Jackson) 4 Cokes 4 Diet Cokes 1 coffee table 1 end table for the phone to be placed on TV with VCR with a cable Hook up. Please make sure we can get the following channels: Turner Classic Movies or AMC

18/20 Taylor Swift

The Demands: If arriving before 11 a.m., the following from Starbucks: 1 Grande ICED Caramel Latte w/ 2 sweet-n-lows 1 Grande ICED Americano w/ 2 sweet-n-lows with soy milk 1 slice pumpkin loaf 1 Stick Butter 3 Boxes Kraft Macaroni/Cheese 2 Four Packs of Red Bull 1 12 Pack Corona Beer 1 12 Pack New Castle Beer 1 Bottle Welch's Grape Juice 1 Avocado 1 Bag of Twizzlers red licorice 1 Case of Smart Water 1 Pint Ben & Jerry's Chocolate Chip Cookie Dough Ice Cream 1 Pint Ben & Jerry's Chocolate Brownie Frozen Yogurt

19/20 Iggy Pop

The Demands: A copy of USA Today that's got a story about morbidly obese people in it 6 bottles of Grolsch or decent local beer F——— loads of good red wines 6 large bottles of good quality sparkling water 3 cases x 12 oz bottles of still mineral water 6 bottles of alcohol free beer 1 case of big bottles of good, premium beer A bottle of vodka Cauliflower/broccoli, cut into individual florets and thrown immediately into the garbage. I f——— hate that

Getty Images

20/20 Van Halen

The Demands: Nuts Pretzels M&MS (WARNING: ABSOLUTELY NO BROWN ONES) 1 large tube of KY jelly 3 packs of Marlboro cigarettes (box) Herring in sour cream 2 gallons non-carbonated, bottled spring water 3 fifths Jack Daniels Black Label bourbon 2 fifths Stolichnaya vodka 1 pint Southern Comfort 2 bottles Blue Nun white wine

Getty Images
That Charlatans family has grown with the band over the last quarter of a century. So who'll be going to see them at their big gig on Friday? Old farts like me?
"Don't call yourself an old fart, that might be a start!" reprimands Burgess. "Lots of different age groups listen, so it means our audience isn't all from when we started. It's really encouraging to see who comes to the gigs and who buys the records. Twitter is a good way to see who's digging the new music - there's a song on Different Days called The Same House, we've found that under sevens absolutely love it which means that in ten years they'll be at gigs telling us that's how they got into The Charlatans!"
Burgess is an inveterate Twitter user, and his use of social media has both directly and indirectly fuelled some interesting side projects for the band and for him as an individual… they've released art prints of Charlatans albums re-imagined in classic paperback design, an image of the iconic London Tube map adapted to include every single Charlatans track as a station-stop, there's the books, and Burgess even has his own coffee (Tim Peaks, of course. He does like a nice pun). And it's that willingness to experiment in everything and anything that's also fed into the salon-style feel of the Different Days album.
Burgess says, "With social media it means there is a direct contact with people and over time, you realise that creative ideas can really fly. A tweet asking if anyone fancies a coffee, ended up with Tim Peaks – a venue we take to festivals like Kendal Calling and Festival Number 6. There was no way we could realise that that tweet would lead to Pete Doherty and his band playing an unannounced set in the gift shop of a deer park. There really are no limits as to what might happen. We raise the bar but it's a challenge to keep coming up with stuff!"
Okay, Tim Burgess, for the rest of your life you can either do all this creative multimedia stuff, writing books, making your own coffee, OR you can make music. What's it going to be?
"Music," he says without hesitation. "We've always been about making records."
Burgess lived in Los Angeles for 12 years, but has lived back in the UK since the birth of his son four years ago. It must be funny, looking back to 1990 when the band released its first single. Burgess, then in his early 20s, was working for the chemical giant ICI, which has a plant near Northwich, where he grew up. Could he possibly, back then, have imagined the longevity the band would have?
"Definitely not. ICI had kept my job open so I thought we could have a crazy few years and have something to tell the grandchildren about in the long distant future. There was never a formal ending to my job being kept open but at some point it seemed we were in it for the long haul. By the time I was into my 30s my CV would've not been too good for getting another job, apart from being the singer in a band - I have had part time jobs with The Chemical Brothers, The Chavs and St Etienne, but I always love coming back to The Charlatans."
The Charlatans play Scarborough Open Air Theatre (www.scarboroughopenairtheatre.com) on Friday, 16 June. Their latest album, Different Days, is out now
Reuse content