Living legend Dave Davies has teamed up with his son Russ for forthcoming album Open Road and released a video of its first single 'Path Is Long'.
The Kinks' guitarist has collaborated with his son in the past and had been talking about creating another album together for the past few years. 
Russ Davies, who is a successful electronic musician in his own right, noted that he and his father "both seem to share some kind of psychic connection and understanding of how the song is forming and where we want it to go".
Watch The Independent's premiere of the duo's video for 'Path Is Long' - the first single off the record:
Q&A with Dave and Russ Davies
What are you guys listening to at the moment?
Dave: I am listening to classical - Joseph Haydn, the Kinks reissue vinyl box set and Open Road by Dave Davies and Russ Davies.
Russ: Really enjoying "Heart" by Roosevelt at the moment, on Greco-Roman. It reminds me of that great Future Islands track "Seasons" from a couple years ago.
When did you decide you wanted to collaborate and what's it been like putting this together?
Dave: We have collaborated before on more experimental pieces of music but a year or so ago we decided that it might be a good idea to collaborate on a rock type album together. It has been a very exciting and rewarding project- a demanding yet fulfilling one.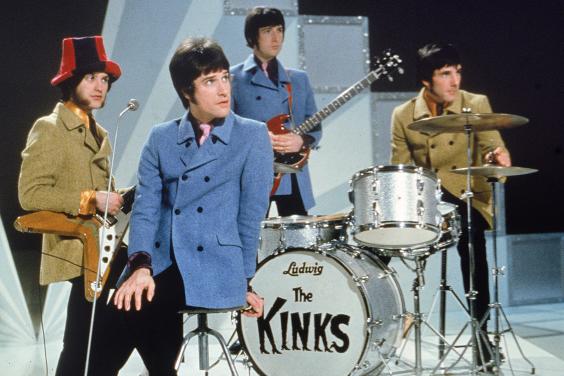 Russ: We spoke about it before summer 2015 and thought it could be interesting to write a more traditional song writers/rocky album together, as opposed to something experimental which I tend to do. It was fun to work on, hard work too but we put a lot of creative energy into it.
Obviously Russ' electronic/dance music is different to what fans of The Kinks would be familiar with - but do you feel like you bring in any of your father's influence to your own music even subconsciously?
R: It wasn't really a conscious decision to work in such a different market, but yeah in hindsight it probably has been better working with electronica music rather than dealing with the shadow I'd carry around if I were a rock musician.
Regarding influence, it's hard to say...Dave is quite a spontaneous and intuitive writer and I think that attitude has maybe rubbed off on me, not to get too lost in the details, better to focus on the vibe.
What are your plans for 2017?
Dave: I am touring the USA with my own show which I hope to include a couple of tracks from Open Road- maybe later in the year - me and Russ could work on some live shows together. I really look forward to that possibility.
Russ: I have some releases for my electronica projects lined up. I have a single out next month on Anjunadeep called "Your Love Is An Echo" which I'm pretty inspired about, and I'm thinking about some touring action later in the year.
What were the first gigs (each of you) ever played and what's been the best so far?
Dave: I was 14 years old - my first performance in public was at the Clissold Arms pub across the road from where we lived in Muswell Hill. Me and Ray played as a guitar instrumental duo. The best gig i think was the US festival in the early 80's- it was a spectacular event and the band was at it peak - energy wise.
Russ: Perhaps not as iconic as Dave's, but I think my first gig was in Leeds in 2001 at the West Indian Centre. Best gig maybe at a small independent festival in up-state NY a few years ago, was the first show that opened up the USA market for me.
Open Road is released on 31 March via Red River Entertainment
Reuse content