Conor O'Brien is jittery from too much coffee. He's also sore after being "beaten up" all day long filming a new music video for 'Everything I Am Is Yours', the second track from the Villagers' upcoming album Darling Arithmetic.
Drawing on those tentative, tumultuous moments at the beginning of a relationship and the experience of "completely opening yourself up" and "submitting" to someone else, making the video sounds like a traumatic experience.
"I was looking directly into the camera at one point and the director was screaming emotions at me, like: 'Cry! Cry!' I wanted to do Sinead O'Connor's 'Nothing Compares To You' but I couldn't quite manage it."
Fans of Villagers' previous work may find Darling Arithmetic surprising, as the complexities found in Becoming a Jackal and Awayland have been stripped away and replaced with what O'Brien calls the "skeleton of the song"; a move which could leave fans of its Mercury Prize-nominated predecessors disappointed.
"With the last album I wanted to make a big epic textured piece of work but with this one it was about taking stuff away until the skeleton of the song can really be heard, letting the listener fill in the rest.
"It was kind of scary, but I didn't want it to be too much of a diary entry. I used to write a lot from my imagination and if there were songs that sounded personal I was almost imagining a life. This time round I've experienced more."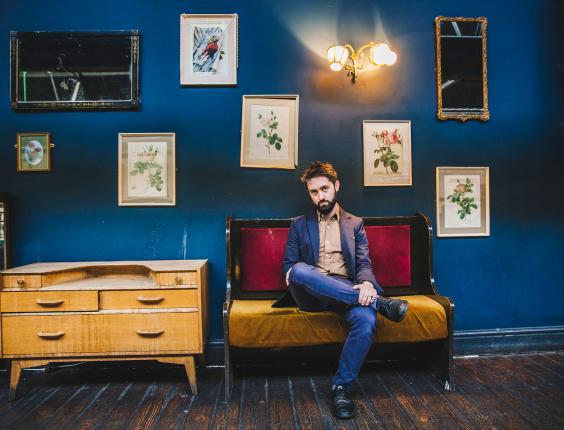 Darling Arithmetic addresses bigotry, fear and prejudice. But unlike songs such as Hozier's 'Take Me To Church' imbued with anger over homophobia in religion and society, O'Brien is wary of preaching any explicit message.
"I don't work that way when I write. If my brain worked that way I'd probably be in a different job – I'm sort of discovering stuff as I write. So a lot of the time when I finish a song, and I go on tour… I'm still discovering what the song means as I sing it."
While Villagers can be seen without scepticism as an indie-folk band, the musical genre has gradually been adopted by the mainstream media, reaching an almost formulaic cliché of what O'Brien describes as "one white dude with an acoustic guitar".
"Folk is a funny term, but there are so many different forms of folk music around the world. For me it's more to do with the idea of continuing traditions and following on, learning from songs of the past and adapting them, so there's a kind of lineage."
"Music is more of a social animal than closed-door self-expression. I see it as more mellifluous kind of thing. It's embedded in our DNA to tell stories."
Darling Arithmetic is out on 13 April
Reuse content