Feeder, The Roundhouse, London, review: The band come back around to a sellout tour
'We're going to take you on a journey back to the Nineties... when you could get away with more'
4
Click to follow
The Independent Culture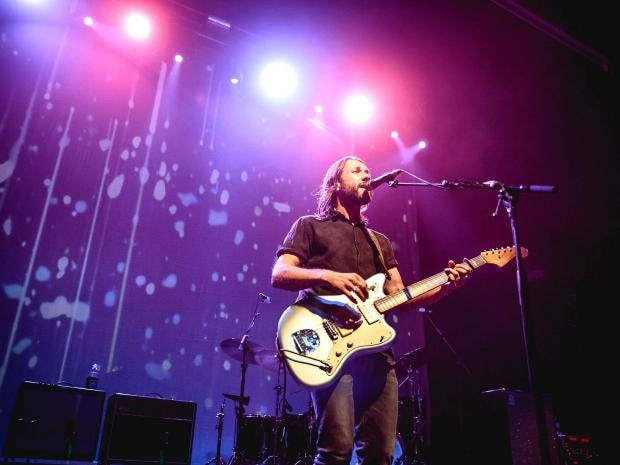 After a four year break, Feeder managed to completely pack out the Roundhouse. Eager late 20 and 30 something's – still hanging over the front of the barrier like their former teenager selves would have done – awaited the band's return to the capital while chanting "Feeeeder, Feeeeder".
In a pursuit to keenly emphasise the fact they've got a new album All Bright Electric – which they released last week and is probably their heaviest album to date – the band open with a succession of tracks from this latest project, where the ambitious sound shows the band still follow their own path.
"Another Day on Earth" has deep mellow undertones and a heartfelt acoustic piano melody. Frontman Grant Nicholas's soulful tones sing the lines, "a sense that we belong", hinting the band feel they are still worthy of a place on such a prominent stage. Next comes "Universe of Life", a hardier and rockier tune, pumped with drums.
Feeder's 20-year-strong history makes them a go-to for British indie-rock which has permeated the ears of loyal fans since the mid-Nineties. Playing the firm favourites bring with them more crowd chants during "Feeling a Moment", which turned the head-nodding crowds into jumping an assembly. From their indie-pop days of 2005 comes "Pushing the Senses" and "Lost & Found", creating a buzzing atmosphere pierced with a euphoric feeling, transporting the audience back to their teenage years.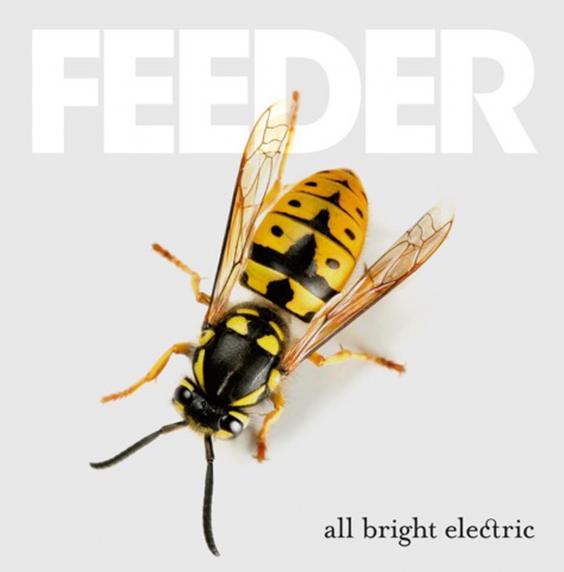 And Nicholas took his chance to ride the wave, by promising to take everyone "on a journey back to the Nineties, before Facebook and phones, where you could get away with more", with the classic "High" from their album Polythene.
Changing the pace again, "Eskimo", the second single of the new album is moody and intense with plenty of electric tones – just like the album title promises, while "Geezer" is more sultry and full of guitar riffs." Insomnia" brings back the American pop-punk feel while "Buck Rogers" is given a stripped back and slowed down intro and powers on into the well-known lyrics which are almost shouted back at the stage from colliding sweaty bodies.
After a brief stage exit, the band come back with "Sweet 16", "Seven Days in the Sun" and finally wrapping up the encore with "Just a Day". 
More than a nostalgic look back on some of the band's best indie-pop tunes, the show's energy was a testament to their talent and ability to grow. And of course, giving the people what they want – sharing old favourites, and just like Nicholas wanted, took us back to the Nineties and back around again.
Comments