Glastonbury-goers thought they knew the full line-up weeks ago, but then the Foo Fighters had to pull out, Florence + The Machine were called in to replace them, and it all got a bit messy.
Anyone still pondering who to see and when over the upcoming festival weekend can take a look at the line-up and set times for the main stages below.
There are few frustrating clashes to manoeuvre and it is worth bearing in mind that dashing between stages often isn't possible when mud and half hour walks are involved.
Luckily there's still time to do a bit of pre-planning so print this out and get your marker pens out:
Pyramid Stage
Saturday
Kanye West (22.15-23.45)
Pharrell Williams (20.00-21.15)
Paloma Faith (18.15-19.15)
Burt Bacharach (16.30-17.30)
George Ezra (15.00-16.00)
The Waterboys (13.30-14.30)
Courtney Barnett (12.10-13.00)
The Unthanks with Charles Hazlewood and his Orchestra (11.00-11.45)
Sunday
The Who (21.45-23.15)
Paul Weller (19.30-20.45)
Alt-J (17.45-18.45)
Lionel Richie (16.00-17.15)
Patti Smith (14.15-15.15)
Hozier (13.00-13.45)
Songhoy Blues (12.00-12.40)
Burtle Silver Band (11.00-11.40)
The most memorable Glastonbury performances
The most memorable Glastonbury performances
1/10 David Bowie (2000)


First performing at Glasto on its second year in 1971 - back when it was free to get in - Bowie returned to headline the festival in 2000 to a rapturous reception. Afterwards, event founder Michael Eavis labelled it the best Glastonbury ever.
He was reportedly asked to play for 2010's festival, but the appearance would have been Bowie's first concert in six years, since he suffered a heart attack while on stage in 2004. The 66 year-old is back on top form, as his new album The Next Day shot straight to number one earlier this year.

Getty Images

2/10 Pulp (1995)


After the Stone Roses cancelled at the last minute, Pulp filled in to headline the festival. They were even booked so late that they were forced to camp as all the local hotels were full.
Having played a year before with a successful performance, the release of Common People really solidified their place as headliners and made for an era-defining moment in Brit Pop history. Jarvis Cocker famously took a photograph of the crowd from the stage - and has since shared his regret at losing the picture.

Reuters

3/10 Blur (2009)


With some complaining that the line-up was middle-aged when it was announced, Blur discarded any concerns of dullery when they closed Glastonbury 2009.
Their hit-laden set was praised for mixing up-tempo numbers such as Girls and Boys to slow and soulful This is A Low. And of course Phil Daniels popped on stage for their cockney classic Parklife.
It was the fourth time they'd played the festival, and their exhilarating 2009 set even saw an emotional Damon Albarn crying after To the End. A true blur of emotion, energy and nostalgia.

Getty Images

4/10 Radiohead (1997)


Just 11 days after releasing their critically acclaimed album Ok Computer, Radiohead stormed Glastonbury in 1997. They've since spoken out about the technical problems at the beginning of their set resulting in them believing it hadn't gone very well, but it's widely regarded as a seminal performance in the history of the festival and pivotal point in their career.
They played again in 2003 and allegedly turned down a spot in 2008 as Thom Yorke said the festival didn't have environmentally friendly public transport systems in place. Nevertheless, their 1997 set was voted the greatest ever Glastonbury headliner in a 2010 poll.

Getty Images

5/10 Paul McCartney (2004)

With more sing-along hits than you can shake a stick at, 70 year-old former Beatles member headlined a watery Glastonbury 2004 - with a two-and-a-half hour set. The gig was the final date on Sir Paul's world tour, ending with thousands singing along to Hey Jude. It set in stone his position as the most successful songwriter in the history of pop. Never have a load of 'na na na's' been so utterly enjoyable.

Getty Images

6/10 Jay Z (2008)


A controversial inclusion for some...
After Michael Eavis' shock decision to sign rapper Jay Z for the 2008 festival, there was a negative response from the public, with Noel Gallagher chipping in that there was no place for hip-hop at Glastonbury. Jay Z's cheeky comeback involved covering the Oasis hit 'Wonderwall' as his first song.
Many blamed the poor ticket sales that year on the choice to have a rapper as a headliner, but many said all doubt was allayed when his set failed to let the crowd down. When he won the Best International Male award at the Brits that year, he even thanked Glastonbury in his acceptance speech. Came, saw, conquered.

Getty Images

7/10 Muse (2004)


Muse's 2004 set was particularly poignant, as drummer Dominic Howard's father tragically died backstage after their performance.
It's been voted the greatest ever Glastonbury performance by NME readers, with organiser Emily Eavis commenting "People were sceptical initially...it really blew people's minds." Their grandiose set was praised for the theatricality, ending with Plug In Baby - which was also voted as having the greatest riff of the decade.

Getty Images

8/10 Orbital (1994)

What Jay-Z did for bringing hip-hop to the festival scene in 2008, the Hartnoll brothers did for dance music in 1994. Despite some rockier revellers wondering when the guitars were being brought out, the 40,000-strong crowd truly embraced Glastonbury's nod to the burgeoning nineties rave scene. And Orbital certainly didn't look back as they returned to play several times after.

Getty Images

9/10 The Smiths (1984)

Their addition to the line-up in 1984 sparked a heated debate among die-hard Glastonbury fans who didn't think the band belonged at the mellow festival. Guitarist Johnny Marr said 'Previously, we'd always played to manic, devoted audiences who were more like supporters at a cup final, but at Glastonbury we were playing to people who largely hadn't seen us before.' With Morrissey encouraging a rock n roll stage invasion in the days before barriers, the band stole the show and it was widely regarded as a turning point for Glastonbury.

Reuters

10/10 T-Rex (1970)

Taking the place of The Kinks after they pulled out, T Rex made their name at the very first year of Glastonbury. The now less-famous Blues festival at the Bath & West Showground had inspired Michael Eavis start up a festival on a smaller scale, and he now considers this performance in his own personal top five favourite performances at Glastonbury ever. Will any performances from 2013 squeeze into his top spots?

Getty Images
Other Stage
Saturday
Deadmau5 (22.30-23.45)
Ben Howard (20.40-21.55)
The Maccabees (19.05-20.05)
Clean Bandit (17.35-18.35)
Ella Eyre (16.05-17.05)
Young Fathers (14.45-15.45 )
Azealia Banks (13.20-14.15)
Frank Turner (12.00-12.50)
Swim Deep (11.00-11.40)
Sunday
The Chemical Brothers (21.45-23.15)
Jamie T (20.15-21.15)
Belle and Sebastian (18.45-19.45)
Future Islands (17.15-18.15)
Twin Atlantic (15.45-16.45)
Palma Violets (14.15-15.15)
Adam Cohen (13.00-13.50)
Soak (12.00-12.40)
Rivals Sons (11.00-11.40)

West Holts
Saturday
The Mothership Returns: George Clinton, Parliament, Funkadelic & the Family Stone (21.45-23.45)
Todd Terje and the Olsens (20.00-21.00)
Vintage Trouble (18.30-19.30)
Gregory Porter (17.00-18.00)
Soil and Pimp Sessions (15.30-16.30)
Sinkane (14.00-15.00)
Jane Weaver (12.30-13.30)
KOG and the Zongo Brigade (11.00-12.00)
Sunday
Flying Lotus (22.00-23.15)
FKA twigs (20.30-21.30)
Roy Ayers (19.00-20.00)
Steel Pulse (17.30-18.30)
Cumbia All Stars (16.00-17.00)
Hiatus Kaiyote (14.30-15.30)
Ibibio Sound Machine (13.00-14.00)
Flaming Gods (11.30-12.30)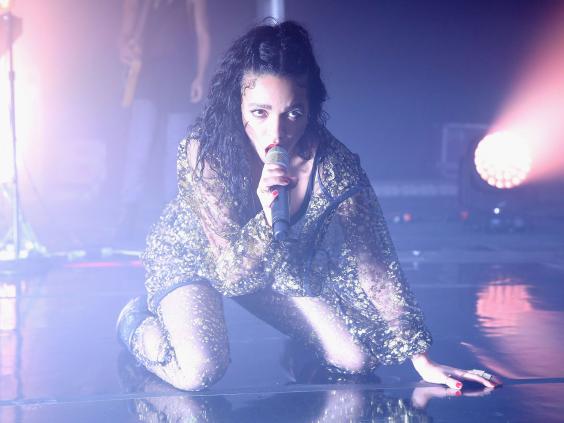 The Park Stage
Saturday
Jon Hopkins (23.00-00.15)
Spiritualized (21.30-22.30)
Mavis Staples (20.00-21.00)
Father John Misty (18.30-19.30)
Kate Tempest (17.00-18.00)
Gaz Coombes (15.30-16.30)
Giant Sand (14.10-15.00)
Ibeyi (13.00-13.45)
Eaves (12.00-12.40)
Flo Morrissey (11.00-11.40)
Sunday
Ryan Adams (22.30-23.45)
Goat (21.00-22.15)
The Fall (19.30-20.30)
Perfume Genius (18.00-19.00)
Fat White Family (16.30-17.30)
The Staves (15.10-16.00)
Rae Morris (14.00-14.45)
Jack Garratt (13.00-13.40)
Denai Moore (12.00-12.40)
Rag N Bone Man (11.00-11.40)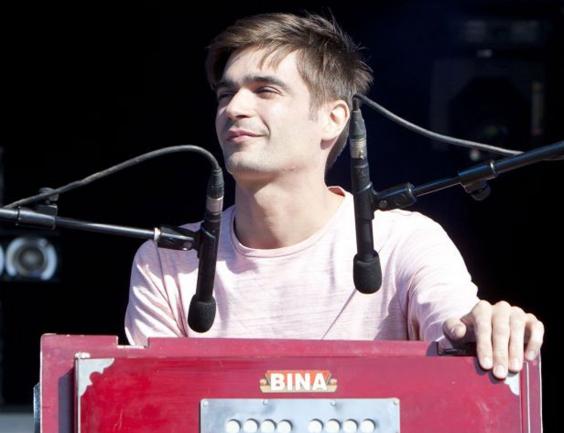 John Peel Stage
Saturday
Suede (22.35-23.45)
La Roux (21.05-22.05)
Death From Above 1979 (19.35-20.35)
Jessie Ware (18.15-19.10)
Years and Years (17.00-17.50)
The Pop Group (16.00-16.40)
Sleaford Mods (15.00-15.40)
Slaves (14.00-14.40)
Coasts (13.00-13.40)
Sunset Sons (12.00-12.40)
Isaac Lee-Kronick (11.00- 11.40)
Sunday
FFS (Franz Ferdinand and Sparks) (22.05- 23.15)
Death Cab for Cutie (20.35-21.35)
Lianne La Havas (19.05-20.05)
Charli XCX (17.50-18.35)
Django Django (16.40-17.30)
Alvvays (15.40-16.20)
Prodes (14.40-15.20)
Saint Raymond (13.40-14.20)
Mini Mansions (12.40-13.20)
Gengahr (11.40-12.20)
Lucy Kitchen (11.00-11.20)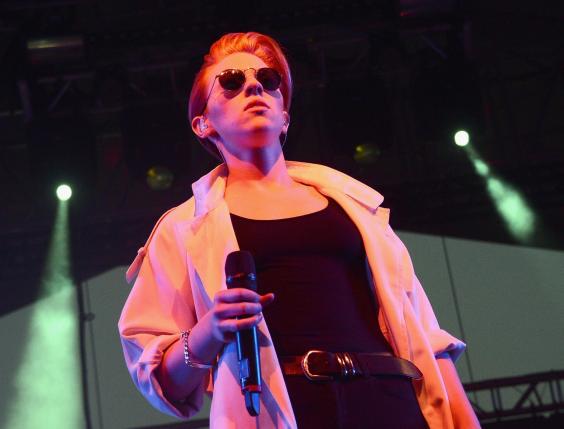 Acoustic Stage
Saturday
The Moody Blues (1:30 - 23:00)
Nick Lowe, Paul Carrack & Andy Fairweather Low (20:00 - 21:00)
Texas (18:30 - 19:30)
Tom Robinson (17:25 - 18:10)
Tommy Emmanuel (16:20 - 17:05)
Kitty, Daisy & Lewis (15:25 - 16:05)
The Lost Brothers (14:30 - 15:10)
Jarrod Dickenson (13:35 - 14:15)
Bobby Long (12:50 - 13:20)
Chelsey Chambers (12:00 - 12:40)
Sunday
Donovan (21:30 - 23:00)
Jack Savoretti (20:00 - 21:00)
Eric Bibb (18:30 - 19:30)
The Bootleg Beatles (17:25 - 18:10)
Gretchen Peters (16:20 - 17:05)
Ron Sexsmith (15:25 - 16:05)
Grant-Lee Phillips (14:30 - 15:10)
The Shires (13:35 - 14:15)
Olivia Chaney (12:45 - 13:20)
Lucas & King (12:00 - 12:30)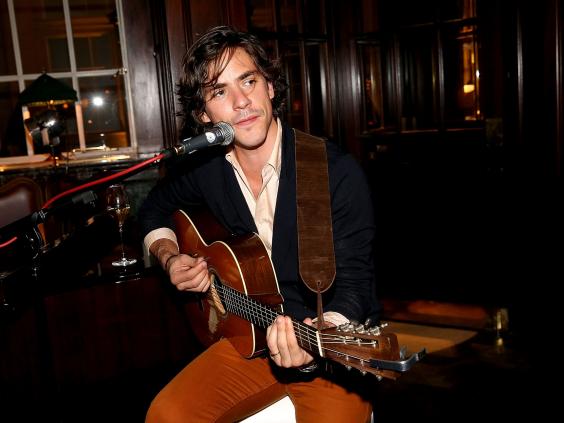 Avalon Stage
Saturday
Neville Staple Band (23:15 - 00:25)
I Am Kloot (21:45 - 22:45)
Dreadzone (20:15 - 21:15)
Yiddish Twist Orchestra (18:45 - 19:45)
The Jive Aces (17:15 - 18:15)
Habadekuk (15:45 - 16:45)
Moulettes (14:15 - 15:15)
Coco & The Butterfields (12:50 - 13:45)
The Drystones (11:30 - 12:25)
Sunday
The Electric Swing Circus (22:55 - 23:55)
Idlewild (21:25 - 22:25)
Seth Lakeman (19:55 - 20:55)
The Zombies (18:25 - 19:25)
Bear's Den (16:55 - 17:55)
Manran (15:25 - 16:25)
Ferocious Dog (14:00 - 14:55)
Keston Cobblers Club (12:35 - 13:30)
KOG. & The Zongo Brigade (11:30 - 12:10)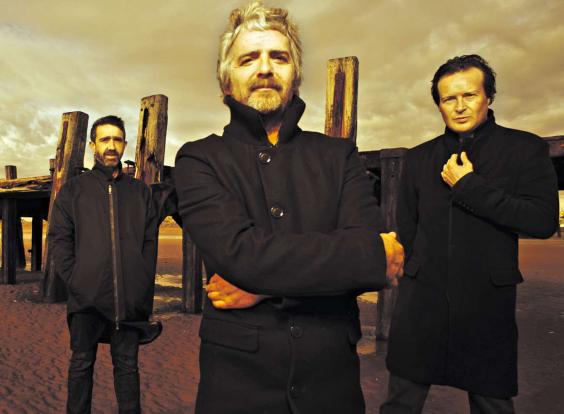 Left Field
Saturday
Enter Shikari (21:00 - 22:00)
Ahala (19:30 - 20:30)
Thee Faction (18:00 - 19:00)
Comedy with Shappi Khorsandi (17:00 - 17:30)
A Radical Round-up Special : Frank Turner with Billy Bragg: "The Road Beneath My Feet" - (15:00 - 16:30)
New Frontiers - Fracking, TTIP, Housing Rights (13:30 - 14:30)
Feminisn Without Borders (12:00 - 13:00)
Sunday
Buzzcocks (21:00 - 22:00)
Sam Duckworth & The Brackets (19:30 - 20:30)
47Soul (18:00 - 19:00)
Comedy with Steve Gribbin (17:00 - 17:30)
Big Bill's Radical Round-up ft. Billy Bragg, Naomi Bedford, Grace Petrie (15:00 - 16:00)
2015 WTF? Trying to Make Some Sense of It All (13:30 - 14:30)
Organise! Workers' Rights (12:00 - 13:00)
The Sunday Assembly (11:00)
Reuse content