Every year at Glastonbury, the rumour mill goes crazy with reports of 'secret sets' by unscheduled acts.
Someone hears something from someone who 'knows' and hundreds of people turn up at a tent or stage in the woods either to find nothing there or a bitter disappointment (think Kaiser Chiefs on The Other Stage last year).
Yes Thom Yorke and Jonny Greenwood from a certain massive festival band called Radiohead did surprise everyone on the Park Stage five years ago but whether an event of that calibre will happen this time around remains to be seen.
Metronomy performed a warm-up gig last summer and 2013 headliners Mumford & Sons rocked up in the Avalon Field for a more low-key appearance, so anything is possible.
Here's who we reckon may be packing their wellies:
Bastille
Bookmakers William Hill are so convinced the pop-rock quartet will be popping up as a Worthy Farm surprise that betting has been suspended. Odds were slashed from 7/1 to 1/2 in just 90 minutes on Tuesday so perhaps someone out there knows something we all don't...like maybe they'll be on before Florence + The Machine in the four hour Pyramid Stage gap?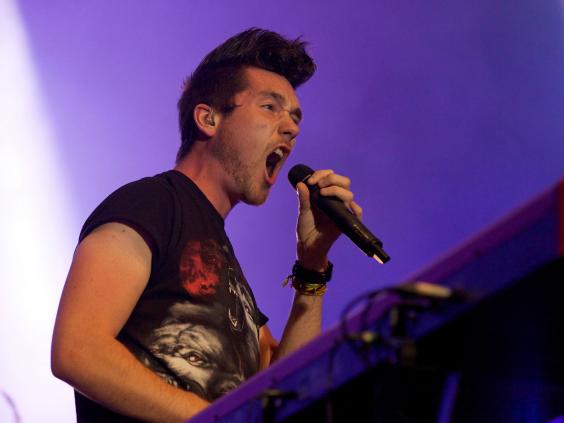 Blur
They said they would have been keen to step in for the Foos had Emily Eavis given them a call before asking Florence but would they ever support her? Probably not, but a low-key set at one of the smaller stages could well be on the cards.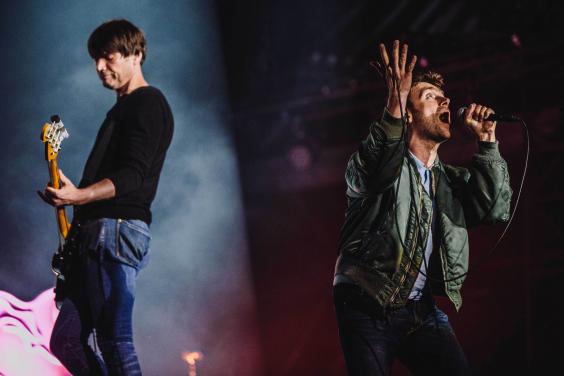 Foo Fighters
Dave Grohl's dream of headlining Glastonbury was just about to come true when he went and broke his leg falling off stage in Sweden. Fairly obviously jumping around the Pyramid isn't going to happen anymore but we reckon there's a solid chance (10/1 at the bookies) that the rockers will perform an acoustic set somewhere instead, albeit with their frontman confined to a chair.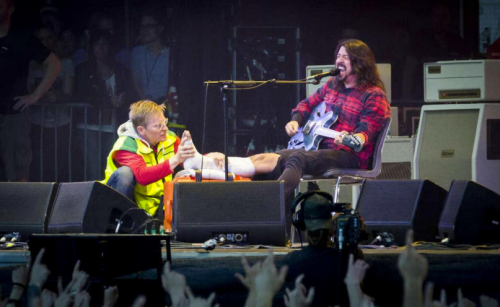 The Charlatans
Tim Burgess could not have been less subtle about this one - he went and tweeted a picture of a pair of wellies and asked his followers if they had 'guessed yet'.
Hope not, but maybe ; ) pic.twitter.com/yzsOmM2gJh

— Tim Burgess (@Tim_Burgess) June 23, 2015
Fleetwood Mac
Yes it's unlikely that this massive band would arrive unannounced at Glastonbury. Any unscheduled appearance would spark a mass detour to wherever Stevie Nicks and co were playing but with only Sunday free in their calendar, they'd have to really want to do it.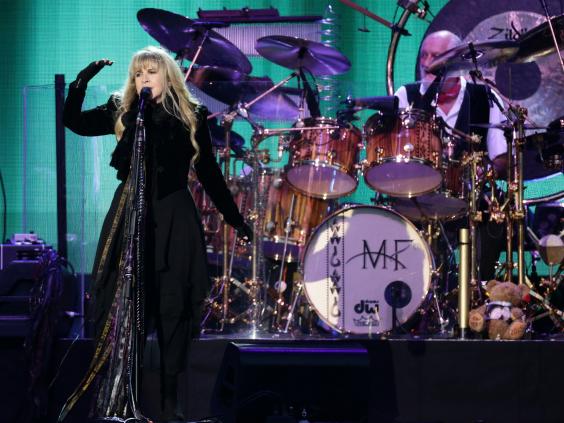 Other outside chances include Taylor Swift who is in the UK for British Summer Time Hyde Park and Prince, following his string of hugely popular London gigs earlier this year.
Noel Gallagher's High Flying Birds are available if called and some punters even reckon the One Direction lads will bring their global hits to Somerset.
Here's who is definitely playing:
Glastonbury line-up 2015
Glastonbury line-up 2015
1/23 Kanye West - headliner

The headliner on Saturday night will perform on the Pyramid Stage, following the footsteps of Jay-Z, who performed in 2008.

Getty

2/23 Florence and the Machine

Florence is performing this year, but not as a headliner.

Reuters

3/23 The Who - headliners

Roger Daltry (left) and Pete Townshend of the Who will bring Glastonbury to a close on Sunday night

PA

4/23 Pharrell William

The 'Happy' hitmaker will return to the stage at Worthy Farm.

Getty Images

5/23 Alt-J

...so will Atl-J.

Alt-J/Facebook

6/23 Mary J Blige

Mary J Blige will be making her debut appearance at the highly-anticipated festival.

Getty Images

7/23 Paloma Faith

Paloma is set to perform on Wednesday 24 at 7:00pm. Stage to be confirmed.

Getty Images

8/23 Fatboy Slim

The DJ will unveil a new feel good 'disco-circus' compilation at Worthy Farm

Getty Images

9/23 Alabama Shakes

Brittany Howard of Alabama Shakes

Phil Bourne/Redferns via Getty Images

10/23 The Waterboys

Singer Mike Scott and violinist Steve Wickham (left)

Getty Images

11/23 The Fall

Band's founder Mark E. Smith

12/23 CleanBandit

The band will return and promise to perform their hit 'Rather Be'.

© Justin Sutcliffe 2013

13/23 Azealia Banks

The American rapper returns to the UK for Glastonbury 2015.

14/23 George Ezra

After perfoming at Coachella, Ezra prepares for the UK's biggest festival.

15/23 Deadmau5

The Canadian DJ, known for his mouse mask, has been confirmed too.

Getty Images

16/23 La Roux

La Roux singer Elly Jackson.

Getty Images

17/23 Ella Eyre

Big-haired Ella Eyre returns to Glasto.

PA

18/23 Hozier

Hozier will please fans with his single 'Take Me To Church'.

Splash News/Corbis

19/23 Jessie Ware

Jessie Ware has legions of fans all over the world and will grace the UK at Glastonbury next.

Getty Images

20/23 The Maccabees

Felix White, Orlando Weeks and Hugo White of The Maccabees.

Borkowski

21/23 Kate Tempest

Kate Tempest, the Mercury Prize-nominated artist and poet is a draw to the festival.

Getty Images

22/23 Jamie xx

DJ Jamie xx returns to Glastonbury's stage this year.

23/23 Young Fathers

Mercury Prize winners Young Fathers

Simon Lewis
Reuse content