If you're pining for Glastonbury sun and have forgotten about the rain, next month is your chance to get your hands on tickets for next year's festival.
Tickets will go on general release at 9am on Sunday 4 October  via the Glastonbury website.
As part of the festival's ongoing mission to be eco-friendly, tickets for those travelling by coach will be released three days earlier from 7pm on Thursday 1 October.
Hopeful festival goers will have to register in advance on the Glastonbury website, or enter their email addresses to retrieve their previous registration details.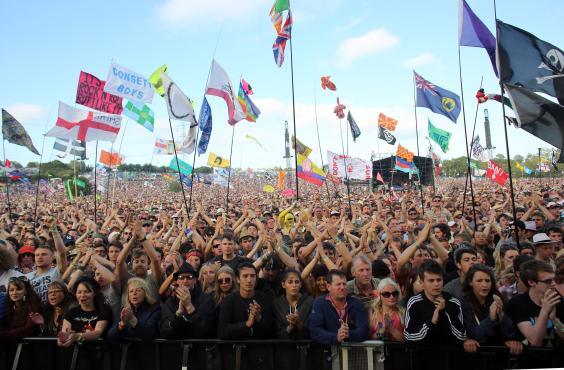 Anyone who has registered before 2010 will need to register again as part of the festival's efforts to clamp down on ticket touts.
Ticket prices will be confirmed in advance of ticket sales. Glastonbury 2016 will take place from 22-26 June 2016.
Glastonbury 2015: Aerial photos
Glastonbury 2015: Aerial photos
1/9 Glastonbury 2015: Aerial photos

Rex Features

2/9 Glastonbury 2015: Aerial photos

Rex Features

3/9 Glastonbury 2015: Aerial photos

Rex Features

4/9 Glastonbury 2015: Aerial photos

Rex Features

5/9 Glastonbury 2015: Aerial photos

Rex Features

6/9 Glastonbury 2015: Aerial photos

Rex Features

7/9 Glastonbury 2015: Aerial photos

Rex Features

8/9 Glastonbury 2015: Aerial photos

Rex Features

9/9 Glastonbury 2015: Aerial photos

Rex Features
Reuse content