Saturated by 16-year-olds fresh out of GCSE hell, this year's Reading Festival seems to have attracted less hardcore rock fans and more of the casual listener, interested solely in getting drunk in a field to Bastille.
A bright start on Friday saw popular indie acts take the chunk of the day. Alt-J, Django Django, and Swim Deep brought healthy sized crowds with Swim Deep's new psychedelic synth-pop song "Fuelho Boogie" seeing a whirling dervish perform hypnotically beside them.
Bastille hit the main stage in the afternoon drawing a huge crowd in the sun. Opening with "The Things We Lost In The Fire", they played new song, "Hanging" that sounded like a UB40 reggae-tinged anthem before singer Dan Smith ended the set with a crowd singalong to "Pompeii".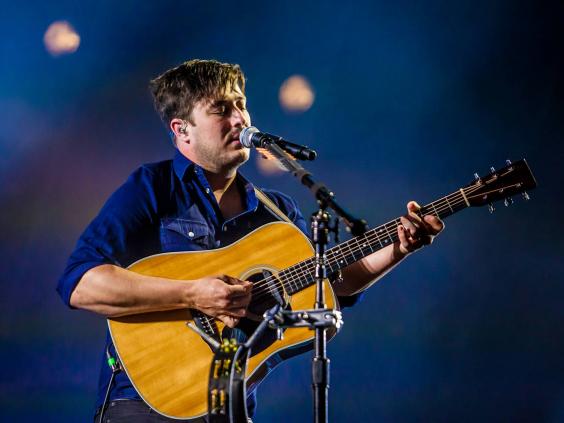 Friday's headliners Mumford and Sons were the folky odd ones out on the Main Stage compared to their rockier co-headliners. Despite this, they came on to cheers and opened the set with their most recent album track, "Snake Eyes". Frontman Marcus Mumford announced "There's fucking nothing like a British music festival" before playing a volley of hits including, "I Will Wait", "Little Lion Man" and ending the show with a spectacular firework fountain on "Dust Bowl Dance."
By Saturday the weather had turned, the rainclouds gathered and there were many hungover festival-goers. It seemed only fitting that Metallica provided the soundtrack for this kind of apocalyptic atmosphere and as the band arrived onstage to Ennio Morricone's "Ecstasy Of Gold", frontman James Hetfield declared to the excited crowd: "We're Metallica and this is what we do!" Before tearing into "Fuel" from their 1998 album ReLoad.
The metal veterans were accompanied on stage by a group of flag-waving fans, including some Game of Thrones actors. Highlights included a grinding "For Whom The Bell Tolls," and "Master of Puppets" before ending the night with "Enter Sandman" in a shower giant black balloons and pyrotechnics. 
Earlier in the day, Royal Blood impressed on the Main Stage, while Foals played a not-so-secret show on the NME/Radio 1 Stage before alternative hipsters Wolf Alice let rip.
Sunday was more of an indie affair with Jamie T, Years & Years, and the Maccabees playing the biggest shows. The latter celebrated the release of their new album, Marks To Prove It but ended the show with old fan favourites, "Latchmere" and "Toothpaste Kisses".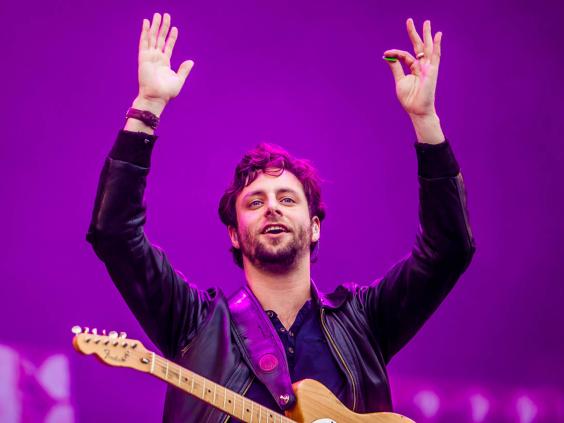 The Libertines' ended this year's Reading Festival with a triumphant and surprisingly tight performance that saw Pete Doherty smash up a mic stand and lift drummer Gary Powell onto his shoulders. Opening with "Horror Show", the band played a series of old hits, including "Vertigo", "Time For Heroes" that ended with an energetic "Don't Look Back Into The Sun" and Powell screaming out, "Don't forget you are all libertines."
With far more popularity with the Rap, RnB and Dance acts this year, Reading Festival attempts to remain loyal to its rock roots but runs the risk of losing some of its rock identity as it continues to broaden its lineup.
Reuse content