Independent Venue Week 2016 is all about the little guys. The dives and clubs where the sweat drips from the ceiling and you find yourself sticking to the floor unless you keep moving...
Small music venues are where you get to see an artist before they go huge, and the bands you stay loyal to even if they don't.
We asked some of the biggest artists in the UK to remember the first gigs they played - from London to Manchester, Sheffield to Birmingham - and why these venues matter.
Sleaford Mods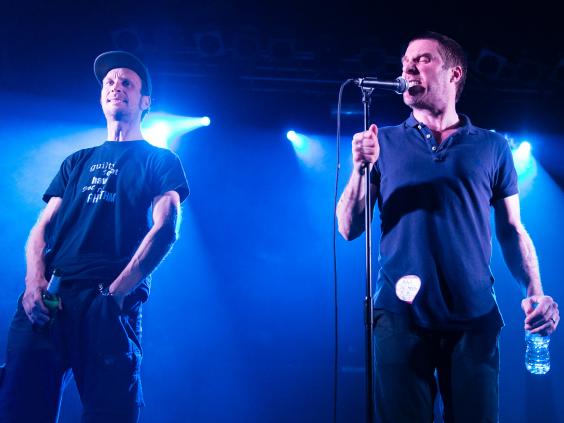 My first gig was at local club called 'The Phoenix' in my hometown of Grantham around 88/89. I'd enrolled to do GCSE's at the local College on a full time basis as I soon learned that the world of factory work was not for me. Here I got into an indie band and an indie mindset. We were called 'Marmalade Jane' and The Phoenix Club housed our first gig.
It was shit obviously and we were kinda upstaged by the Punk band that followed. The lead singer had a white mask on which he ripped off as soon as he flew into the first verse of their intro song. As a band we were about 2 years to late, The Stone Roses were starting to storm the heads of most young people and our Wonder Stuff haircuts and twee guitar lines weren't cutting it at all.
The Charlatans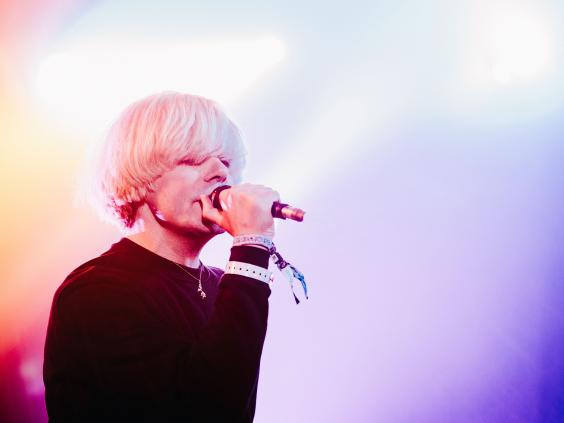 Our first gig was at The Overstrand in Walsall way back in early 1990. We got bigger quite quickly and even that very first gig was crazy.
I remember thinking afterwards that this was definitely what I wanted to do rather than working at ICI. We finished with Sproston Green - a tradition that still stands now.
Don Broco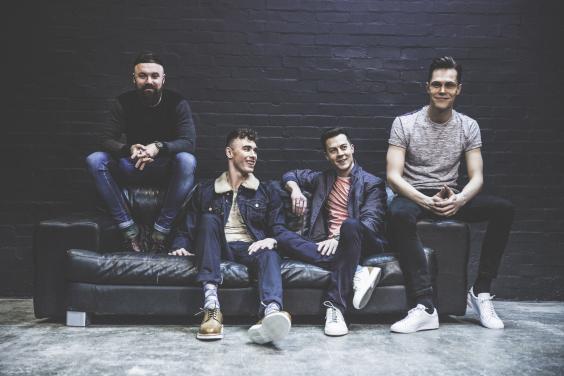 Our first ever show was at our local venue Bedford Esquires. While growing up in our teens we saw so many of our favourite bands here.
When we started our band it was the logical place the kick things off, and as a venue they have always been massively supportive of what we do. We went back and played our album release show at Esquires last year, as it seemed such a fitting place to start our album campaign and celebrate our new record. One of the best Independent venues in the country. Long live Esquires!
Coasts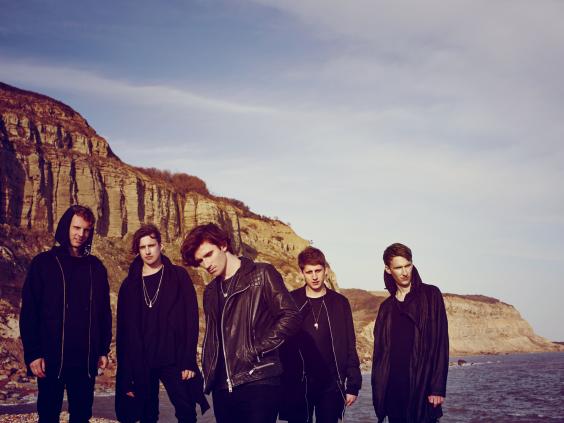 At Moles Club in Bath. It's a sweaty, gritty underground club where we first learned to cut our teeth as a live band.
We went back to play it several times during the first few years and it became such an important part of our bands growth
Eliza and the Bear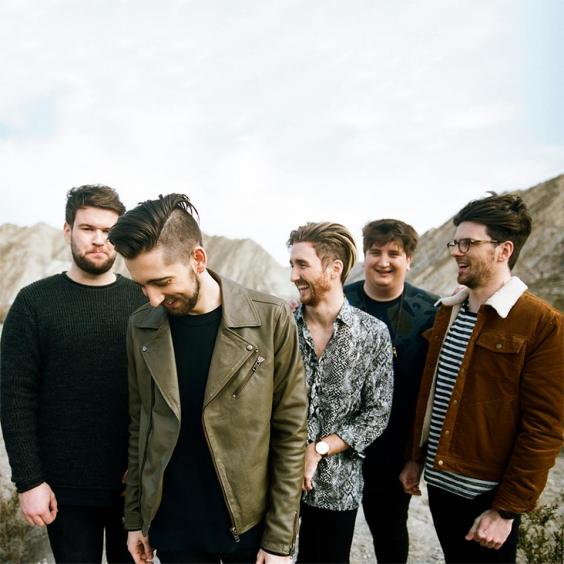 The first gig I can remember playing was the New Cross Inn. I was too young too actually attend / be in there so we were told we had to leave as soon as we finished playing. There must have been about 30 people there, which I feel like is quite impressive for our first show, in reality no one knew or cared who we were.
I thought we were amazing, we probably weren't but it was fun. It gave me a buzz that I couldn't find elsewhere, so I decided I wanted to do it for the rest of my life.
Frank Turner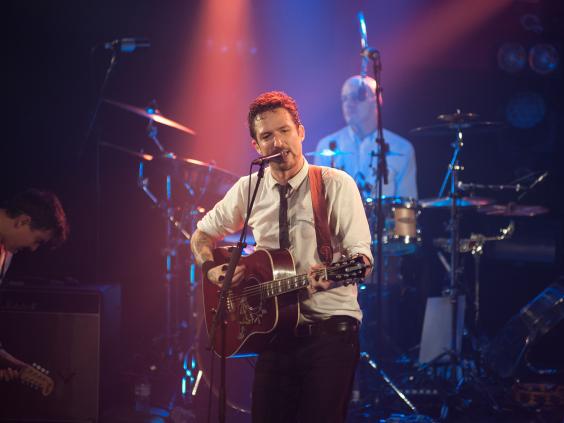 My first ever show (not counting a few house parties) was at The Red Eye, a bar and venue on Copenhagen Street. In the late 90s it was pretty much the only place that would put on small hardcore punk shows in London. Kneejerk, my band at the time, opened for Boy Sets Fire, an American hardcore band.
We got the gig by calling the promoter three times a day for a month. I think we probably sucked. The venue got knocked down some years ago.
Circa Waves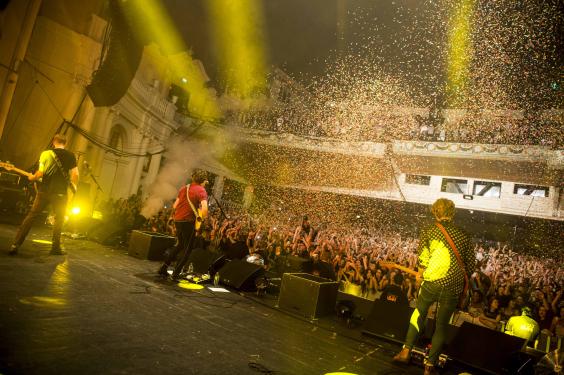 We played Night and Day in Manchester. Everything went incredibly wrong with our equipment. 
No one showed up so we played the show to the sound guy and some dancing drunk woman. 
I remember thinking, it literally has to only get better from here on out. Fortunately it did.
Slowdive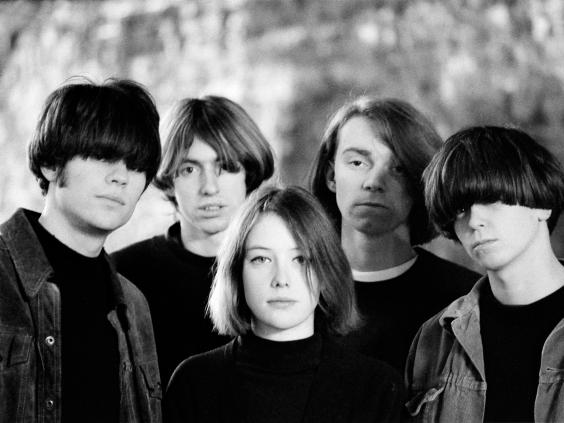 The first Slowdive gig was at the After Dark Club in Reading on 28th December 1989. To be honest I don't remember anything about the gig but the After Dark Club was somewhere that I spent most nights of the week in during the late 80's / early 90's I saw many fine and not so fine bands there during that time. Loop, Red Lorry Yellow Lorry, Daisy Chainsaw, Birdland, Spacemen 3, The Darling Buds... the list goes on. 
A small venue (maybe 200 cap) where my feet used to stick to the floor due to spilt beer (the rider consisted of cans of Red Stripe); grotty toilets and the dressing room was up a little ladder in an attic area with a window that looked out into the venue. I suspect the onstage sound was just a cacophony with nothing very coherent, probably knocking guitars against each other on the small stage and most likely just our mates came along; which would have included the Chapterhouse lads seeing as we were all friends prior to either of our bands being signed. 
Editors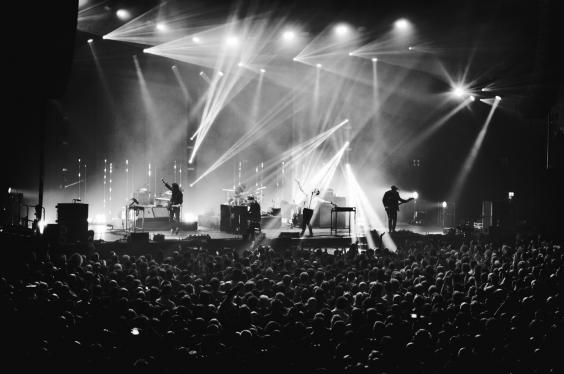 The first guise of Editors, Pilot, played a gig at The Surgery in Stafford in 2001. We marketed around the town with a poster 'Who's the pilot' with a date on, I can't remember what that was exactly. People flocked to the gig, a rammed room of 250 people to our first show. We bombed, we played for too long & needed fine tuning.
After tucking ourselves away in a lock up in Birmingham for two years we played our first gig as Editors at the Actress and Bishop in Birmingham's Jewellery Quarter, we played Munich, Bullets and Open your Arms & things started happening. 
Frightened Rabbit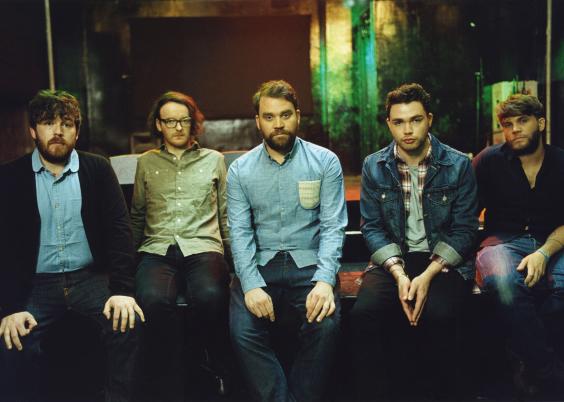 I do vaguely recall the first time my brother and I did anything worth remembering as Frightened Rabbit. It happened in a Glasgow venue called Stereo in 2004. Not the Stereo we know now, which is tucked away in an alley near the station, but the original location in Finnieston-ish. The gig itself was probably shoddy as fuck, but it was to be the first of numerous FR shows at Stereo, and the place became quite special to us over the following two years.
I remember the night we trudged around Glasgow handing out our CD-R demos, stopping for a pint at each place. Stereo was the last port of call on the trudge and after handing in the (probably shoddy) demo CD at the bar we settled there to watch the bands for the night. We got steaming, resolved to check out the singer we had seen, and went home.
I think someone at Stereo got in touch to offer us a slot the next day. Maybe that didn't happen, but who cares it sounds romantic. That was the start of a truly exciting time for the band and Stereo was kind of at the centre of it all. Memorable nights playing with great bands like Shitdisco, Trout and probably Ross Clark. A big record label came to see us there once. They didn't sign us. We used to transport our gear to and from the venue in a shopping trolley. No word of a lie. I tried my first cigarette there. Kisses behind the bike shed. Jumpers for goalposts. I may be getting a bit misty eyed here, but I really do miss old Stereo. 
Bloc Party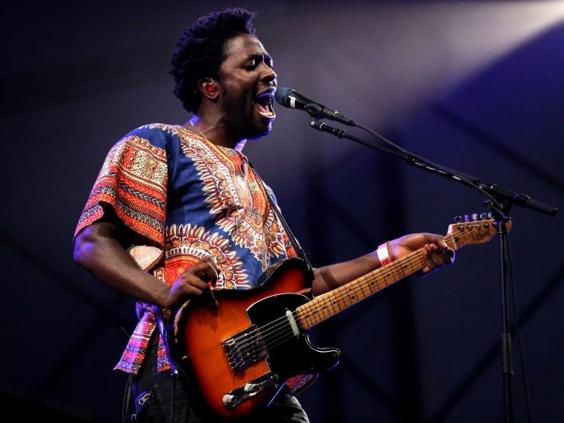 The Standard in Black Horse Square which I don't think exists any more – it was definitely the first place I saw Russell play. It had once a week indie night and an alternative night, like nu metal… you really got the mix. It was fun - we definitely have fond memories of that building.
Drenge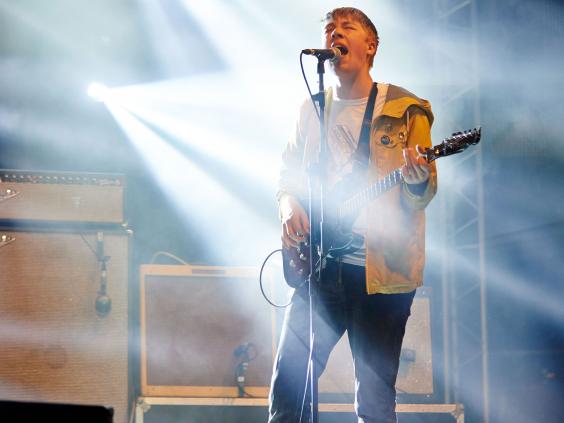 Ours was the Red House in Sheffield in 2010. It was an open mic night because we didn't have any recorded music so no one would let us play. And the only person there other than the sound guy and the manager was a space wizard, who was waiting for us to get off stage so he could go on. It had been snowing, to be fair.
Independent Venue Week 2016 is on now - found out how to support your local venue here