Money and memorabilia from Johnny Cash's family and friends have helped historians restore a significant part of the historic Dyess Colony, a government collective built to pull Depression-era families out of poverty – and the country music icon's boyhood home. And you can visit for $10 (£6).
The home, along with the colony's former headquarters, opened to the public yesterday, with hopes that this slice of life from the 1930s will draw tourists to Dyess.
Before he was the Man in Black, he was J R Cash, a son of Arkansas farmers who took part in a 1930s Works Progress Administration (WPA) experiment. The federal government brought in 487 families, giving them land and a mule.
"Restoring the Dyess Colony Administration Building, and even saving at least one of the typical colony houses, would have been a worthwhile project, even without the Johnny Cash connection," said Ruth Hawkins, executive director of the heritage sites programme at Arkansas State University. "But the project would not have gotten anywhere near the public support that it has, and would not be a major tourism draw."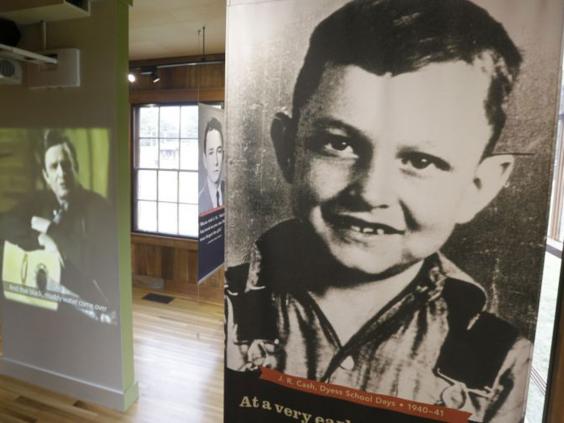 Members of the Cash family were "representative colonists", Ms Hawkins said, so it was appropriate to incorporate their former home into the preservation effort.
The restored five-room house holds items that belonged to the singer's parents – a shaving mug in the bathroom and an upright piano. J R shared a bedroom with three siblings. The home never had running water; electricity arrived in 1945.
At the museum back in town, Cash's 1950 Dyess High School yearbook, given to his daughter Rosanne, rests in a special wing. "It's been one of my most prized possessions. It's yours. Merry Christmas," Cash wrote to Rosanne on personal stationery, with "Johnny Cash" scratched out and "Dad" written in.
Without Cash's fame, it would be a lot tougher to save places like the Dyess Colony, one of nearly 100 proposed resettlement sites nationwide. "We have lost many other such places of historic significance because of a lack of funds, interest or [from] ignorance," said Rosanne Cash. "I am so happy ASU stepped in when they did. My family was saved by the WPA," she added.
The Dyess Colony covered 16,000 acres reclaimed from a swamp and divided into 20- or 40-acre plots.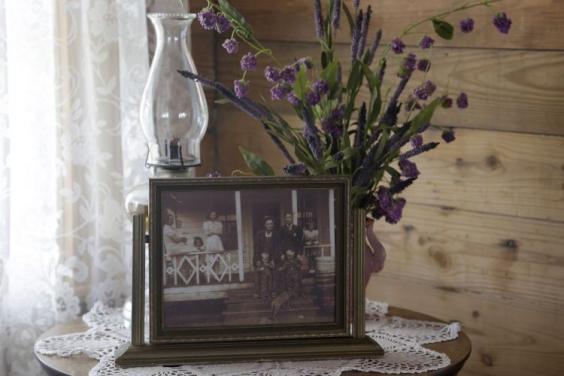 The government cleared two acres to put up a house, a barn, a chicken coop and outhouse. Then it was up to residents to clear the rest, grow a crop and begin paying on a mortgage. Cash's father, Ray, signed his contract in February 1938: for $2,183.60.
Stories about hard times here featured in Cash's songs and also Rosanne's "The Sunken Lands". "I particularly had my grandmother Carrie Cash in mind all through the restoration process, and while writing 'The Sunken Lands', about her and this very area," said Rosanne.
"I wanted my children to know their lineage and that their great-grandparents worked harder to make a good life for their children and all their descendants than anyone could possibly imagine."
AP
Reuse content