British acts including George Ezra, Ella Henderson and Mark Ronson, are to be at the forefront of an attempt by Amazon to challenge Spotify and Deezer by taking a major stake in the UK's booming market for music streaming.
Jeff Bezos's retailing and entertainment leviathan has launched its Prime Music service into the UK, offering over 1m songs and 500 playlists, as a free incentive to customers who pay £79-a-year for its enhanced Amazon Prime service.
The launch comes days after research showing a surge in growth of the British music streaming market with more than 500m songs being streamed every week, nearly double the rate of a year ago. British artists including Ed Sheeran and Ronson – whose track with Bruno Mars, Uptown Funk, is the most streamed of 2015 – are helping to generate a wave of new customers for services such as Spotify, which charges around £120-a-year for subscriptions.
Prime Music's arrival in the UK also comes as Amazon – which some analysts had predicted might never announce a profit on its vast revenues – last week announced a rare quarterly profit of $92m to the end of last June, on phenomenal sales of more than $23 billion, up by 20 per cent. The news sent Amazon's shares up by nearly 10 per cent.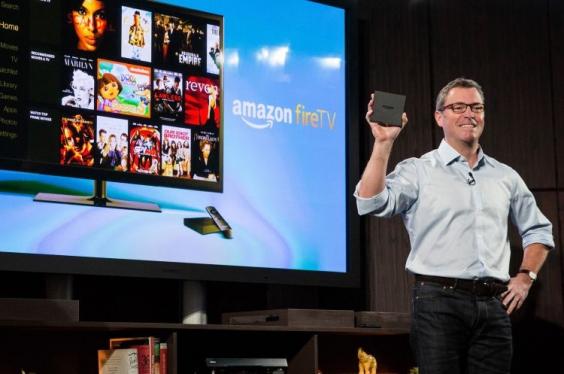 Amazon's free music streaming and downloading service launched in the US last year and has been described by Bezos as "the best bargain in the history of shopping". The company claim it has been "incredibly successful" and already outstripped most of the major streaming services, including Deezer, Rhapsody, Google Play and Beats. Only Spotify is bigger (the initial success of the newly-launched Apple Music is not yet known).
Amazon executives have told The Independent that Amazon, despite its apparent ambition to take over the retail and entertainment universe, is not attempting to go to war with other streaming services.
Steve Bernstein, Amazon's head of digital music in the European Union, said: "Some people might say this is a bit of a crowded space [and] a lot of companies are out there launching streaming services but we are trying to do something a little bit different. We are not trying to go head to head with Apple Music or Spotify, that charge £120-a-year. We are trying to create a special service for Prime customers where they get over 1m songs for free included with a Prime subscription."
He said the American streaming service had doubled its number of active users in six months but that the company had created a bespoke service for UK customers. There will be less Country music on offer and Journey are not expected to be the most popular act.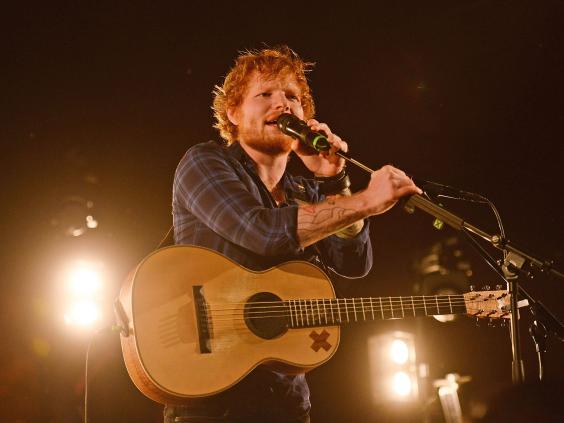 "We didn't just take the exact same service we have in the US and import it into the UK, we actually built a service from the ground up for British customers. We have been selling music for over 15 years in the UK so we have a strong sense of what customers like to listen to and what's popular," he said, speaking at Amazon's London headquarters in a room decorated with pictures of Ronson, and other British music stars including Calvin Harris and Paloma Faith. "The catalogue in Prime Music and the playlists were designed for British music customers."
The 1m songs offering is a fraction of the 30m tracks which Amazon sells through in MP3 format and will be focused on the most popular contemporary and classic artists (including Bob Dylan, The Smiths and Madonna). As such it is designed to appeal to the less fanatical music fans who baulk at the idea of paying a monthly subscription to a streaming service. Paul Firth, who runs Amazon Music in the UK, said that some customers of other streaming services were "paying £120-a-year to access tens of millions of tracks they don't listen to".
The 500 playlists are considered crucial to the Prime Music UK offering and are listed both by genre and "Mood & Activity", the latter including such purported audio therapy as "Acoustic Hangover Cure" and "Chilled Out Morning Commute".
Firth said the panel of experts who had compiled the playlists wanted to remain anonymous. It contains a female Hip Hop mixing champion, a couple of alternative music journalists, a music blogger and former record label staff.
Amazon already has "millions" of Prime subscribers in the UK who have previously been tempted by such offerings as a Prime Now one-hour delivery service, unlimited streaming of 15,000 films and TV shows on Prime Instant Video, and a Kindle Owners' Lending Library which allows Prime members to share for free 800,000 Kindle book titles.
Patrick Clifton, who runs Amazon's Digital Music team in UK, said the Prime Music service would also use Amazon's algorithms, based on previous purchases, to provide a "data driven approach" to creating playlists. Customers who have purchased music previously on Amazon will be able to incorporate that in playlists alongside tracks from the pool of free music, which will be available for downloading so it can be listened to offline.
Reuse content