It took a while but she got there, Azealia Banks has finally released her first album.
"Broke With Expensive Taste" was supposed to be released in March 2014, the last in a long line of release dates that got pushed back which started not long after she released breahthrough track 212 at the end of 2011.
Banks shared the artwork for the LP on Instagram earlier today, and the record is now available on iTunes.
It seems record label troubles played a big part in the delay, with the singer finally being released by Interscope in July.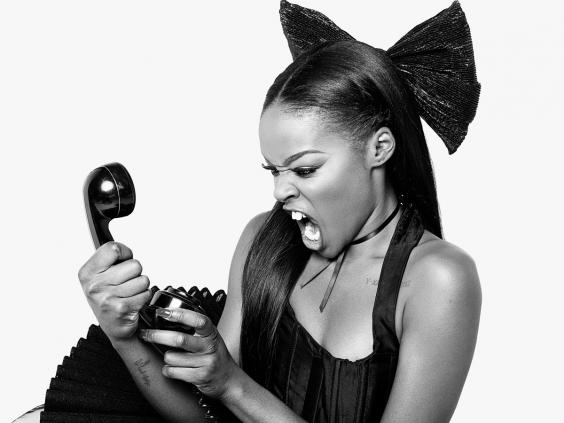 "IM ABOUT TO GET OUT OF MY DEAL!!!!!!!!!!!!!!!!!!!!! THATS THE BIG SURPRISE!!!!! ... I'S IS FREE!!!!!! ... I'm feeling like miss celie at the end of color purple. ... Free at last. ... FUCK IT UP KUNTZ YAAAAAAAAAAAAS ..." she tweeted at the time.
The album release follows a new track she posted recently on Soundcloud called "Chasing Time".
The tracklisting for "Broke With Expensive Taste" is as follows:
1.  Idle Delilah
2.  Gimme A Chance
3.  Desperado
4.  JFK feat. Theophilus London
5.  212 feat. Lazy Jay
6.  Wallace
7.  Heavy Metal and Reflective
8.  BBD
9.  Ice Princess
10.  Yung Rapunxel
11.  Soda
12.  Chasing Time
13.  Luxury
14.  Nude Beach A-Go-Go
15.  Miss Amor
16.  Miss Camaraderie
Reuse content