Songs about self-harm do not feature on the average Christmas playlist, but a track about that very theme appears on a new BBC compilation album.
Some readers may find this article distressing
"Slashed Wrists This Christmas" by Super Furry Animals singer Gruff Rhys appears on An Alternative Christmas, produced by BBC Worldwide division Demon Music Group.
Rhys' song includes lyrics such as: "I walked you to the infirmary, the cuts were deep so they sent you to sleep. It was 1987, you had just been diagnosed with manic depression.
"You said, 'Next time I do it, I'm gonna do it well'. I just told you to go to hell."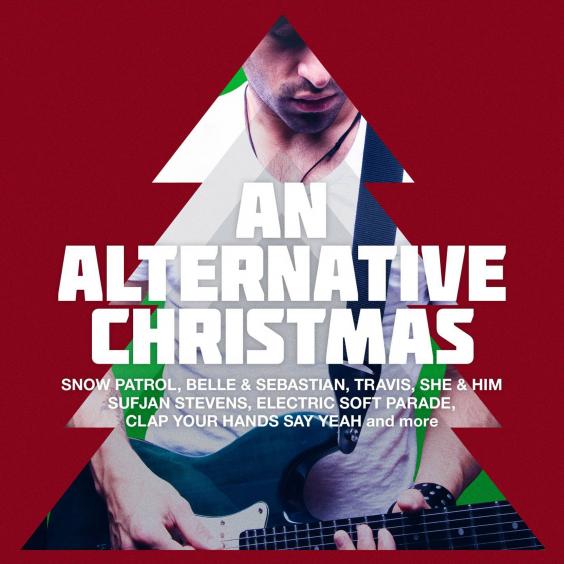 Other tracks on the album include "Yule Shoot Your Eye Out" by Fall Out Boy and "That Was The Worst Christmas Ever" by Sufjan Stevens.
"As the title suggests An Alternative Christmas is a compilation of previously released songs by indie bands," a BBC spokesperson said, adding that Rhys's song was first released in 2011.
"In recent years plenty of indie bands have recorded Christmas songs which naturally tend to have an alternative take, in keeping with the genre. The album reflects the market."
Tracklist:
Disc 1
"When I Get Home for Christmas" - Snow Patrol
"Get Behind Me, Santa!" - Sufjan Stevens
"River" - Travis
"O Come, O Come Emmanuel" - Belle and Sebastian
"Songs for the Angels" - Great Lake Swimmers
"The Christmas Waltz" - She & Him
"Snowy" - Josh Rouse
"Time of the Season" - Isobel Campbell & Mark Lanegan
"Christmas Time Is Here" - Au Revoir Simone
"A Very Sorry Christmas" - The New Mendicants
"Spotlight On Christmas" - Rufus Wainwright
"Just Like Christmas" - Low
"Sante Fe" - Drive-By Truckers
"Happy Xmas (War Is Over)" - The Polyphonic Spree
"Feeling Like Christmas" - Jacob Golden
"The Power of Love" - Feeder
"Christmas Wrapping" - Summer Camp
Disc 2
"Christmas Was Better in the 80s" - The Futureheads
"I Won't Be Home for Christmas" - Blink-182
"Christmas Day (I Wish I Was Surfing)" - Emmy the Great & Tim Wheeler
"Christmas Celebration" - Weezer
"In This Home On Ice" - Clap Your Hands Say Yeah
"Together We'll Ring in the New Year" - Motion City Soundtrack
"Your Christmas Whiskey" - The Minus 5
"That Was the Worst Christmas Ever" - Sufjan Stevens
"Slashed Wrists This Christmas" - Gruff Rhys
"The Friday Before Christmas" - The Electric Soft Parade
"Rockin' Around the Christmas Tree" - She & Him
"I Will Cry at Christmas" - Denim
"Blue Christmas" - Bright Eyes
"Yule Shoot Your Eye Out" - Fall Out Boy
"Merry Christmas, I Don't Want to Fight Tonight" - Asobi Seksu
"No Xmas for John Quays" - The Fall
"Little Drummer Boy" - Low
Reuse content