Bombay Bicycle Club have described One Direction's Radio 1 Big Weekend performance as "bizarre" and claimed Lily Allen's dancers took over their dressing room to rehearse.
Frontman Jack Steadman criticised the X Factor boyband, saying he was "genuinely puzzled" by their set at the free Glasgow festival.
"I wasn't expecting to enjoy the music but I was expecting to enjoy their showmanship," he told Metro. "But they all got on stage and almost just had their hands in their pockets, it was bizarre."
The London indie band were playing among a line-up of predominantly pop acts but, when their tent reached full capacity, they realised that they had been "presumptuous about the type of person" attending the event.
Bombay Bicycle Club's last album, So Long, See You Tomorrow, scored their first UK number one in February and the group are tipped for a Mercury Music Prize nod this year.
1D: Crazy things Directioners say
1D: Crazy things Directioners say
1/20 One Direction

'I'm so jealous of everyone that meets One Direction. Then again if I met Harry I would hyperventilate, suffocate and die so...' - @m_a_g_z_i_e

2/20 One Direction

'If I ever received a tweet from anyone in One Direction I'd literally die on the spot and I want my obituary and tombstone to blame them.' - @aurosan

3/20 One Direction

'When I die, I want the One Direction 'Talk Dirty to Me' video displayed at my funeral, on a screen projected over my casket, playing non stop, thank you.' - @zaynlikespayne

4/20 One Direction

'I cannot speak I want to write the word 'love' everywhere and tell everyone I love One Direction more than anything ever.' - @sneezeharrys

5/20 One Direction

'I'm in the 'I'm gonna die alone with 8 cats and my posters of One Direction don't breath near me or I'll punch you' mood.' - @nouisteenagers

6/20 One Direction

'HARRY. YOU ARE NOT A GOD DAMN MAN WHORE. YOU ARE A CUPCAKE. JESUS.' - @daddyslittlelou

7/20 One Direction

When 1D were on the cover of GQ magazine: 'The GQ pictures make me want to stab myself in the uterus!' - @ziallsafari

8/20 One Direction

'I hope that I die before any of the boys in One Direction does cause I will not be able to even move if they go before I do.' - @pokeniall

9/20 One Direction

Another GQ response read: 'Holy. C**p. The boys on the cover of GQ magazine. Someone shoot me. Push me off a cliff. Stab me!' - @wafaastalks

10/20 One Direction

'Person: Why do you love One Direction? Me: Why do you breathe? Person: If I didn't I'd die. Me: Exactly.' - @idrugsharry

11/20 One Direction

'Don't hate on Louis you f**king a******s or I will shove bleach into your a******s and pull out your eyes with a spork.' - @fxkinlouis

12/20 One Direction

'When are you in public and a One Direction song comes on and your kidneys rupture and then you die.' - @harryhasbooty

13/20 One Direction

'If One Direction were falling off a cliff and I could only save one then I'd shoot myself so we could all die and meet in heaven' - @austinrahone

14/20 One Direction

''One Direction is goin' to be the next to break up'. If you don't shut up I will break your neck and pray for you to die.' - @bubblegumniall

15/20 One Direction

'My friend doesn't like One Direction and I told her that if she said something rude on Twitter she would die.' - @flashing1D

16/20 One Direction

'Do you ever feel like you want to scream and cry and laugh and smile and die because of One Direction. Because same.' - @chenloves1d

17/20 One Direction

'When Niall cuddles someone or something and his cheeks do the thing I die.' - @daintyiero

18/20 One Direction

'My parents always say 'They're gonna die down' and 'You'll grow out of them'. No f**k you I'm getting One Direction tattooed across my face.' - @calumshoran

19/20 One Direction

'Dear One Direction, you stole my heart but that's okay. I like my boys like I like my tea - hot and British with some Irish creme.' - @torii_rakusx

20/20 One Direction

'Imagine Niall barging into the church and saying 'I OBJECT' to your marriage because he loves you.' - @niamhabitat
Nevertheless, the guitar-fronted quartet felt unable to tell Lily Allen's dancers to leave their dressing room when they found it had been taken over for a warm-up routine.
"We were awkwardly standing outside our dressing room trying to get in because it was locked and Lily Allen's dancers were in there," Steadman added.
"They almost hit us. It was that kind of awkward moment where we were just the weird people getting in the way."
One Direction are not the only band to suffer from Bombay Bicycle Club's musical criticism. Guitarist Jamie MacColl hit out at the "disappointing" Glastonbury line-up at the weekend, revealing that he "doesn't think Metallica are a very good booking".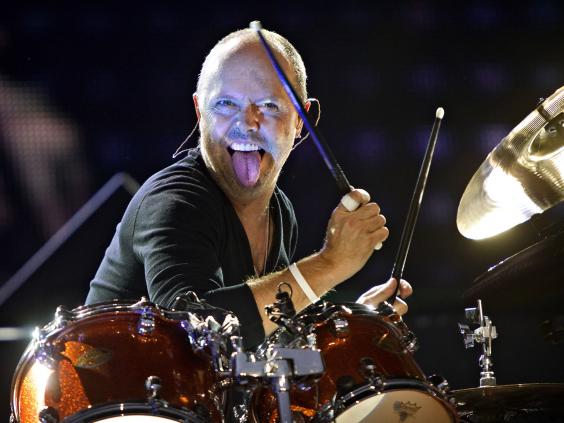 "My ideal line-up was Prince, Fleetwood Mac and Kanye West," he told Digital Spy. "I wanted a left-field Jay Z option again. I'm sure it will be great though."
Bombay Bicycle Club will play Glastonbury's The Other Stage in June, with other confirmed acts including Kasabian, Arcade Fire, Dolly Parton, London Grammar and Lily Allen. Let's hope the latter keeps her dancers in their own preparation space this time.
Reuse content