Away from the main stage at Coachella, where Kendrick Lamar, Hans Zimmer and more performed, a manhunt began.
Over 100 smartphones were stolen from attendees, with Indio Police saying that several of them activated the 'Find my iPhone' app in order to find and follow the suspect.
Imagine the scene: a splinter cell of headdress wearing millennials stalking the thief, desperate to get back their phones to post the Instagram photos that wouldn't upload because of bad signal.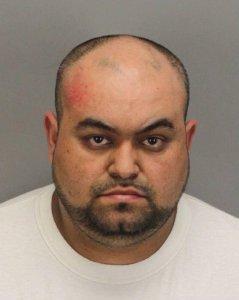 36-year-old Reinaldo De Jesus Henao was later arrested on suspicion of stealing a haul of handsets, which authorities posted a photo of (above).
The New York man faces charges of grand theft and possession of stolen property.
Indio Police advise concertgoers to place their wallets or phones in their front pocket and to put an elastic band around their belongings to stop them sliding out.
Officials also advise using "dummy wallet" to confuse potential thieves and to spread valuables about your person instead of keeping them in one place.
Reuse content