He caused so much outrage with his "laddish" brand of comedy that he was forced to retire his act, but it seems that Dapper Laughs could still bag himself a Brit Award.
The social media star, real name Daniel O'Reilly, faced a flood of sexism and misogyny accusations after footage caught him joking about rape at a gig.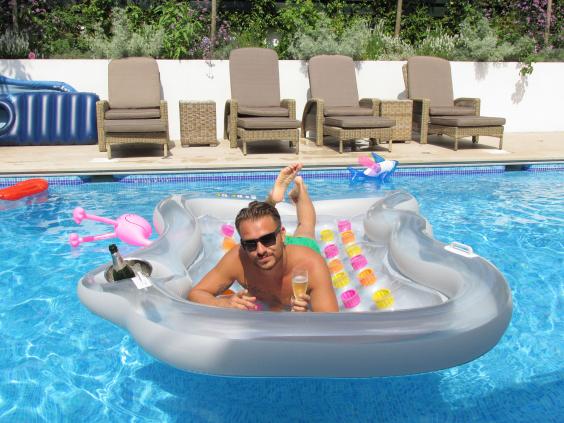 However, because he somehow scored a Top 20 single with "Proper Moist" this year (meaning people actually bought it), he is officially in the running for the Best British Breakthrough prize at the Brits.
"Bands are eligible for British Breakthrough Act category if they have had an Official Charts Company Top 40 single and/or artist album chart success in the current eligibility period," a Brit Awards spokesperson said.
"They are not eligible if they have previously been nominated in any Brit Award category (excluding Critics' Choice) or had an Official Charts Company Top 30 single and/or artist album prior to the period."
Of course, to actually win the award, Dapper must reach the final shortlist of nominees. At this stage he's merely on the longlist along with more than 90 other acts, so there's probably no need to start another online petition just yet.
Dapper's song lyrics include lines such as "If she's lookin' at me but playin' with her hair by the end of the night she'll need a wheelchair" - and you thought Robin Thicke's "Blurred Lines" was as controversial and derogative as it got.
The final five in each Brits category is decided by a panel of music industry experts. As yet, only the Critics' Choice contenders have been unveiled, with George the Poet, James Bay and Years & Years shortlisted. Adele, Sam Smith and Ellie Goulding are among previous recipients.
Tracey Emin has designed the next Brit Awards statuette, which will be pale pink and adorned with her spidery scrawl.
The writing on the statuette reads: "Congratulations on your talent on your life. On everything you give to others. Thank you."
The Brit Awards will take place at London's O2 Arena on the evening of 25 February, with Ant and Dec replacing regular host James Corden who bowed out from the role earlier this year.
Reuse content