David Bowie had an eclectic taste in music, working with everyone from John Lennon to Iggy Pop, Arcade Fire to LCD Soundsystem, and taking inspiration from rapper Kendrick Lamar on his final album.
There was one act it seems he wasn't a huge fan of though: Coldplay.
"We once submitted a song to him because it had this three-part thing that had a sort of David Bowie-type character," drummer Will Champion explained, "and I think Chris wrote him a letter saying "Please will you sing on it?" and he came back and said: 'It's not a very good song is it' (or as Chris Martin tells the story, 'It's not one of your best')."
"He was very discerning – he wouldn't just put his name to anything," Champion admitted, "I'll give him credit for that!"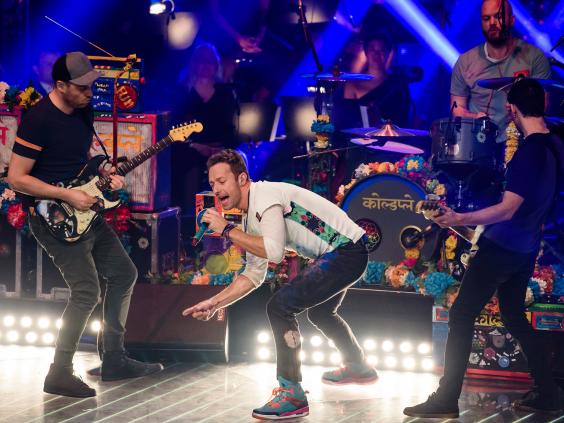 When Bowie returned on the scene in 2013 with the haunting 'Where Are We Now?', it made Martin feel a little inadequate.
When [the song] came out I was staggered, and also annoyed," he said. "Like, 'Come on, it's not fair.' He's already got all these amazing songs and then this instant classic."

Outside of music, Bowie also dipped into acting from time to time.
Labyrinth is the movie that springs to most people's minds, but he also played Nikola Tesla in 2006's The Prestige, with director Christopher Nolan paying tribute to him this week.
David Bowie: A life in albums
David Bowie: A life in albums
1/27 David Bowie

1967

2/27 Space Oddity

1969

3/27 The Man Who Sold The World

1970

4/27 Hunky Dory

1971

5/27 The Rise And Fall Of Ziggy Stardust And The Spiders From Mars

1972

6/27 Aladdin Sane

1973

7/27 Pin Ups

1973

8/27 Diamond Dogs

1974

9/27 Young Americans

1975

10/27 Station To Station

1976

11/27 Low

1977

12/27 Heroes

1977

13/27 Lodger

1979

14/27 Scary Monsters

1980

15/27 Let's Dance

1983

16/27 Tonight

1984

17/27 Never Let Me Down

1987

18/27 Tin Machine

1989

19/27 Tin Machine II

1991

20/27 Black Tie White Noise

1993

21/27 Outside

1995

22/27 Earthling

1997

23/27 Hours

1999

24/27 Heathen

2002

25/27 Reality

2003

26/27 The Next Day

2013

27/27 Black Star

2016
"I've never seen a crew respond to any movie star that way, no matter how big. But he was very gracious and understood the effect he had on people," he wrote in EW.
"Normally when you meet stars, no matter how starry they are, when you see them as people, some of that mystique goes away. But not with David Bowie,.
"I came away from the experience being able to say I was still his biggest fan, and a fan who had the very miraculous opportunity to work with him for a moment."