David Cameron is hoping to make his chart debut after recording a track for a new album on which he will feature alongside the EastEnders star Danny Dyer.
The Prime Minister has recited Rupert Brooke's poem The Soldier for the official First World War centenary album, which also includes contributions from Stephen Fry, Radio 4's Today presenter James Naughtie and Game Of Thrones actor Sean Bean.
Cameron contributed his reading of Brooke's famous poem, with its poignant opening lines: "If I should die, think only this of me: That there's some corner of a foreign field, That is forever England." His performance was recorded on a vintage Neumann microphone at his Downing Street residence.
The First World War album of words and music, called Forever, will also include appearances from the descendants of servicemen who were awarded the Victoria Cross for their gallantry in the war whose voices have been assembled for a version of John McCrae's In Flanders Fields.
Jon Cohen, the album producer, told The Independent: "We offered the Prime Minister a few options and The Soldier was the poem he most identified with and wanted to record. We went to one of the grand state drawing rooms and placed a vintage mic on a sidetable. Mr Cameron clearly knew the poem. He nailed it in two takes. It was possibly the easiest recording of the whole album."
Mr Cohen added: "The Prime Minister didn't ask about sharing an album with Danny Dyer but it shows the breadth of people who wanted to be involved."
The Soldier could top the singles chart when the track is made available for download on iTunes. Cameron's voice was previously sampled on London's Burning, a song about the 2011 London Riots by Australian band The Temper Trap.
The Prime Minister would not be the most unlikely public figure to trouble the hit parade. Pope Benedict XVI released a Christmas album of prayers set to classical music on Geffen Records, Snoop Dog's label, in 2009.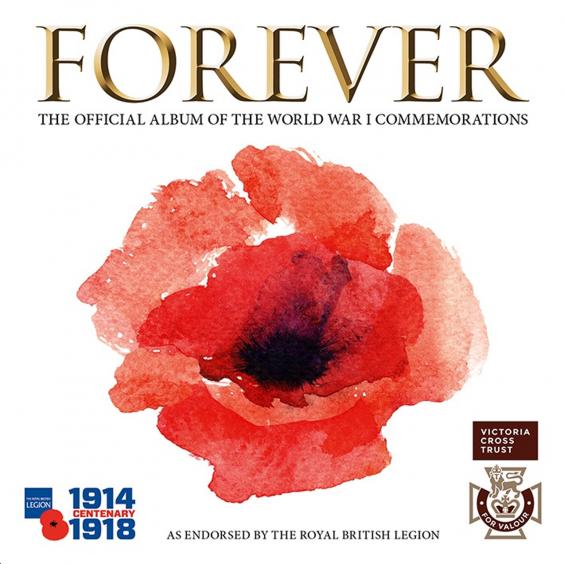 The album, to be issued by Decca Records on 14 July, sees Dyer reading In Memoriam by Ewart Alan Mackintosh, Naughtie reciting For the Fallen by Laurence Binyon, Bean performing Anthem for Doomed Youth by Wilfred Owen and Stephen Fry giving his take on In Flanders Fields by John McCrae.
Comic actor John Thomson recites Owen's Dulce Et Decorum Est and Sarah Millican reads Amy Lowell's sonnet From One Who Stays, and there are wordless performances of Abide With Me and I Vow to Thee, My Country.
Funds raised by the album will go towards meeting the £230,000 daily costs of helping and supporting service personnel and their families.
The Royal British Legion and the Victoria Cross Trust spent months tracking down relatives of VC recipients for their contributions.
They include Victor Harbige, whose heroic great-grandfather Lance Corporal Arthur Henry Cross was awarded the medal for heading alone across "no man's land" to an enemy trench.
Armed with a revolver, he forced seven men to surrender and recovered two captured machine guns, returning with the men and the weapons and then assembling a team of soldiers to man the guns and defeat a counter-attack.
Mr Harbige, 57, from Ashford in Kent said: "I do remember him telling about how he won his medal - he said 'Look, they nicked my guns and I wanted them back. Simple'. It means so much to me and my family to be a part of this.
"We, as a family, are so proud of my great-grandfather Arthur, but we have to remember that he was just one hero - there were millions more who took part in that awful war and each one of them is a hero too."
Charles Byrne, Royal British Legion director of fundraising, said: "The poetry borne of the struggles of World War One captured so hauntingly the trauma experienced by a generation of young men. Poets such as John McCrae and Wilfred Owen express this tragedy in a manner that only those who have seen it first-hand can describe. This album will help keep these moments alive for future generations."
Reuse content