Don McLean fans have long argued over the meaning of "American Pie", the song variously described as an "icon of American music" and an "enduring enigma".
Now all is set to be revealed when the original manuscript is sold at auction in April for up to an estimated $1.5m (about £1m).
McLean, now 69, said he had decided to sell the 16 pages of typed and handwritten notes for the 1971 song on a whim. They are said to explain the meaning of the lyrics, something fans have argued about since its release.
So far all McLean has admitted is that, in the opening of the more than eight-minute-long opus – "the day the music died" – refers to the death of Buddy Holly, who was killed in a plane crash in 1959.
The song features cultural figures such as James Dean, Lenin and Marx, with "the jester" believed to be a nod to Bob Dylan. Fans have speculated that there are also allusions to Elvis Presley, the Rolling Stones and The Beatles.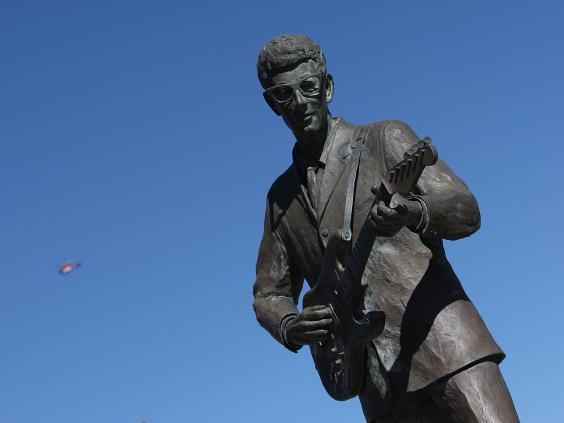 In 1991, McLean joked: "When people ask me what 'American Pie' means, I tell them it means I don't ever have to work again if I don't want to."  But, with the upcoming sale of the manuscript, McLean told Reuters: "The writing and the lyrics will divulge everything there is to divulge."
He said that not only was the song an attempt to examine America's "generation lost in space" but it was "part of my process of self-awakening; a mystical trip into my past".
It was declared Song of the Century by the Recording Industry Association of America and the National Endowment for the Arts, and has been inducted into the Grammy Hall of Fame.
Christie's said: "'American Pie' stood alongside the work of post-war figures including Andy Warhol, JD Salinger and Dylan "in its importance to the American cultural canon".
The best guitar riffs
The best guitar riffs
1/11 The Kinks

You Really Got Me

Getty

2/11 The Shadows

Apache

3/11 White Stripes

Seven Nation Army

Getty

4/11 Pink Floyd

Money

Getty

5/11 Queens of the Stone Age

No One Knows

Getty

6/11 Nirvana

Smells Like Teen Spirit

Getty

7/11 Guns N' Roses

Sweet Child O' Mine

Rex

8/11 Blur

Song 2

Getty Images

9/11 Buddy Holly

Words of Love

Rex

10/11 Jimi Hendrix

Purple Haze

Rex

11/11 Arctic Monkeys

Do I Wanna Know?

Rex
The auction house, which estimates the manuscript will fetch $1m to $1.5m, described it as "arguably the most iconic and recognisable American song of the 20th century".
The only known final draft of Dylan's song "Like a Rolling Stone"sold at Sotheby's for $2m last summer, eclipsing 2010's $1.2m sale of John Lennon's lyrics from "A Day in the Life", from the Beatles' Sgt. Pepper's Lonely Hearts Club Band album.
Reuse content