Rumours surrounding a Drake/Future mixtape dropping at some stage have all but been officially confirmed as several high calibre DJ's, as well as the artists themselves, have all started spreading the hashtag #FBGOVO.
Ebro Darden, a DJ for Beats 1 and WQHT Hot 97, a New York radio station, appeared to officially confirm the news, Tweeting out "#FBGOVO is very real. Confirmed."
#FBGOVO is very real. Confirmed.

— Blame Ebro el Viejo (@oldmanebro) September 16, 2015
Drake and Future have been a little more subtle, with Drake Instagram-ing a picture of himself with the hashtag as a caption, while Future went even simpler and just Tweeted: "#FBGOVO."
September 17, 2015
The hashtag refers to the meeting of the two artists labels: Drakes OVO - October's Very Own - and Future's FBG - Freebandz).
Earlier on this month, fellow OVO artist OB Obrien posted what seems to be the artwork for the mixtape to his Instagram account. The picture was quickly deleted.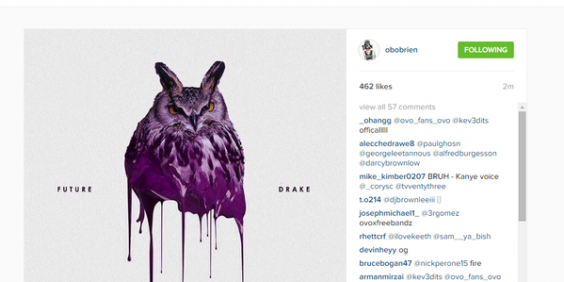 Soon after, many industry people came out saying they knew all about the album but the recent acknowledgement by both the artists, as well as 'confirmation' of some kind all point to the mixtape being dropped at any moment.
If you just can't wait any longer, here are a couple already released collaborations from the two artists.
Elsewhere from Drake's camp, we're still waiting on the release Views from the 6, his upcoming album.
Reuse content