They are often mocked as the "poodle-haired" exponents of bombastic, 80s rock.
But the likes of Queen, Bonnie Tyler and Europe generated £20m for the British economy last year after their classic hits proved the most-popular soundtracks for advertisements.
Income from music placed in popular British TV programmes, films, adverts and video games rose 6.4 per cent in 2014, generating revenues of £20m for major and independent record labels, music body BPI has revealed.
Legendary rockers Queen emerged as the most "synced" (the licensing of music for commercial uses) act of 2014 according to figures published by online-information service adbreakanthems.com.
Five brilliant bands who formed at university
Five brilliant bands who formed at university
1/5 Queen

Farrokh Bulsara (AKA Freddie Mercury), an art and design student at Ealing Art College, met graphics and drawing student Tim Staffell, during the late 1960s. Brian May, an astrophysics PhD student at Imperial College London, and Roger Taylor, a dentistry undergraduate at the London Hospital Medical College, were in a band with Staffell named Smile. Freddie Mercury joined the band in 1970 to become their lead singer, changing its name to Queen and also putting his artistic background to use by designing its logo himself. Staffell left and John Deacon, who achieved a First Class Honours Degree in electronics at Chelsea College, now part of King's College London, joined the band's line-up. Queen went on to become very successful, with anthemic hits such as "Don't Stop Me Now", "We Will Rock You", "Bohemian Rhapsody" and "We Are the Champions". You might have heard some of them. (Photo: Douglas Puddifoot)

2/5 Coldplay

Founding members Chris Martin and Jonny Buckland formed a band in 1996 while studying at University College London (UCL), after they met during orientation week. It was also at UCL that they met future band members Will Champion and Guy Berryman. Coldplay have achieved worldwide success with songs such as "Fix You", "The Scientist", "Speed of Sound", "Viva la Vida" and "Paradise" and their sixth studio album, Ghost Stories, is to be released in May 2014. (Photo: Phil Harvey)

3/5 Alt-J (∆)

Alt-J (∆) formed in 2007 when Gwil Sainsbury, Joe Newman, Gus Unger-Hamilton and Thom Green met at Leeds University. Unger-Hamilton studied English, while the others were art students. Their debut album, An Awesome Wave, was released in May 2012 and contains popular songs like "Fitzpleasure", "Breezeblocks" and "Tessellate". The band's music embodies a unique blend of genres including dub-pop, alternative rock and layered folk.

4/5 Pink Floyd

Pink Floyd formed in 1965 when its members – most of them architecture students – met at London Polytechnic, today's University of Westminster. The band went on to pave a psychedelic and progressive musical path which has seen them inducted into the US Rock and Roll Hall of Fame in 1996, and the UK Music Hall of Fame in 2005. Their most popular hits include "Comfortably Numb", "Wish You Were Here" and "Another Brick in the Wall".

5/5 MGMT

Ben Goldwasser and Andrew VanWyngarden formed the band during their first year studying at Wesleyan University, a private liberal arts college in Connecticut, USA. The name is an abbreviation of "management". The duo have achieved success with songs such as "Kids" and "Time to Pretend". (Photo: Danny Clinch)
The band's hits were used in major television campaigns by Tesco ("I Want It All", "Crazy Little Thing Called Love" and "We Are The Champions"), Furniture Village ("Somebody To Love"), and the holiday operator Thomson/TUI ("Bohemian Rhapsody").
Queen's songs have remained in the public eye after original band members Brian May and Roger Taylor toured with new singer Adam Lambert.
The most-synced song of 2014 in advertisements was the epic 1983 ballad "Total Eclipse of the Heart", by the equally big-haired Bonnie Tyler. The melodramatic song has worked its windswept magic on adverts for Innocent Drinks, Toyota and Cadbury.
The second most-synced song was "The Final Countdown", the apocalyptic 1986 anthem by Swedish "poodle rockers" Europe. The mock-orchestral fist-pumper provided the perfect fit for campaigns from Stride Gum and O2 Priority as well as Tesco's Boxing Day TV spot.
The 80s is favoured by advertisers since a fondly-recalled track prompts instant familiarity with consumers now approaching middle age.
With recorded music sales in steep decline, stars who once relied upon Tesco to sell their CDs now compete to get their songs used in the retailer's adverts. Billy Swan, a 73-year-old US country singer, received a surprise boost when Tesco chose his 1974 song "I Can Help" for its Home Delivery campaign.
Adbreakanthems found that Tesco used more music than any other advertiser, counting 44 "syncs", including re-recorded versions of Queen's "I Want It All" and the disco classic "Don't Leave Me This Way".
The figures were published on the first day of a trade mission to Los Angeles, where more than 40 senior music figures will meet with Hollywood studios, computer-games producers and advertising agencies, to advocate the use of British songs on  their soundtracks.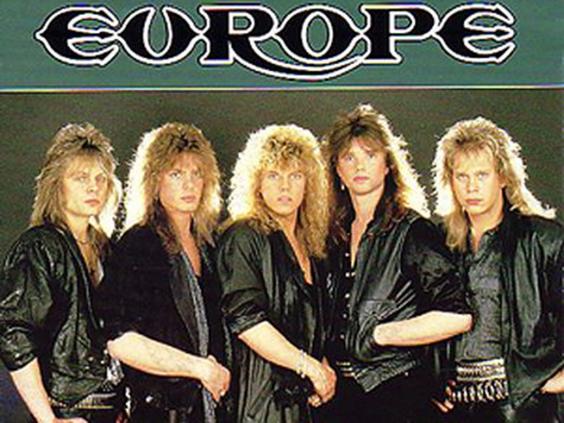 Most synced songs 2014
* Total Eclipse of the Heart  - Bonnie Tyler
(Innocent, Toyota Yaris  Hybrid, Cadbury's)
* The Final Countdown - Europe
(Stride Gum, Tesco, O2)
This Head I Hold - Electric Guest
(Ikea, Ford EcoSport)
* Don't - Ed Sheeran
(Beats, O2 Priority)
The most synced artists
* Queen
* Bonnie Tyler
* Ed Sheeran
* Apparat
* Kool & The Gang
* Lady Gaga & Tony Bennett
* Lily Allen
* Little Richard
* London Grammar
* Lovin' Spoonful
* Run DMC
Europe's 'The Final Countdown' is a favourite among ad agencies
Reuse content