Elvis Presley never fulfilled his dream of appearing in Britain, let alone ever sang with the Royal Philharmonic. But that hasn't prevented a new album uniting the King of Rock'n'Roll's vocals with the London-based orchestra for a selection of beyond-the-grave recordings.
Released in November, If I Can Dream: Elvis Presley with The Royal Philharmonic Orchestra, was recorded at Abbey Road Studios and features new versions of classic hits including Burning Love and Love Me Tender.
Conceived by producer Don Reedman with the backing of Priscilla Presley, the singer's former wife, the Royal Philharmonic add "lush new arrangements" to original vocal tracks recorded by Elvis, who died in 1977.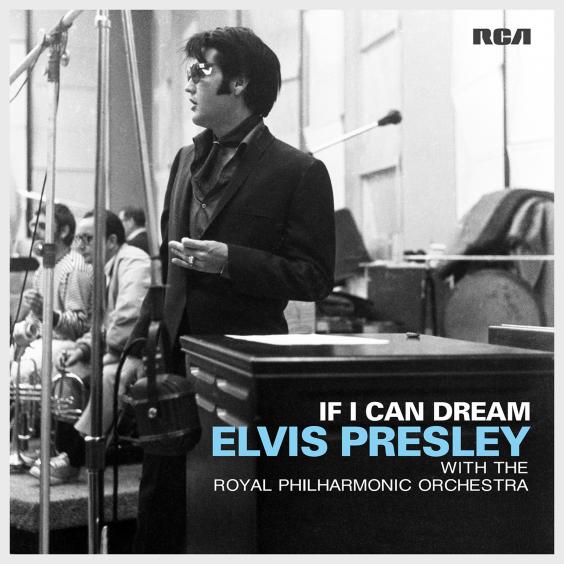 The 14-track album features signature Elvis vocal performances such as Can't Help Falling In Love and In The Ghetto, as well as a duet with Michael Buble on Fever and appearances by the singers Il Volo and guitarist Duane Eddy.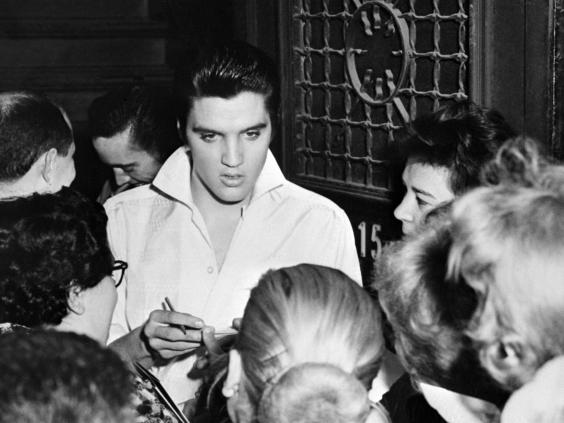 The album might not impress Elvis fans who believe he was at his best performing untamed rock 'n' roll. But Mrs Presley said: "This is right down the alley for Elvis. This is something he would have loved to do."
Elvis's voice has previously been posthumously added to duets featuring Barbra Streisand, his daughter Lisa Marie and even Susan Boyle. Commercial exploitation of the singer helped the Presley estate earn $55 million for the year ending October 2014.
Ms Presley admitted she was initially sceptical about the orchestrated album but was persuaded by a meeting with Elvis's former Las Vegas conductor, who approached her about a similar project. She said: "Elvis was a risk-taker. If we kept everything status quo, how do we bring him into the future? How do we bring him current with this generation? How do we move on and continue the legacy?"
"He would have loved to play with such a prestigious symphony orchestra. The music…the force that you feel with his voice and the orchestra is exactly what he would have done," Mrs Presley said.
Pop music: Good years and bad years
Pop music: Good years and bad years
1/6 Good year: 1963

The breakthrough year for pop. The Beatles and The Beach Boys (pictured) released their debut albums three days and 5,000 miles apart, while Bob Dylan kick-started the folk boom with the single "Blowin' In The Wind" and the album The Freewheelin' Bob Dylan.

Hulton Archive/Getty Images

2/6 Bad year: 1960

It might not have been as bad were it not for what happened in 1958, when Elvis Presley was drafted into the US Army. He was replaced by prefabricated teen icons like Fabian, Pat Boone (pictured) and Frankie Avalon, and pop again became the province of Middle of the Road novelty pap.

Hulton Archive/Getty Images

3/6 Good year: 1975

The high watermark of pop's diversity: stadium rock (Born To Run); stadium prog (Wish You Were Here); Krautrock (Neu!'s 75 and Kraftwerk's Radio-Activity, pictured); confessional songwriting (Blood On The Tracks and Tonight's The Night); proto-punk poetry (Patti Smith's Horses); art-rock sophistication (Steely Dan's Katy Lied and Joni Mitchell's The Hissing Of Summer Lawns).

AFP/Getty Images

4/6 Bad year: 1985

Some measure of how bad the year was can be gleaned from knowing that of the year's top 10 best-selling albums four were Now That's What I Call Music and Hits compilations. Anthems abounded: "We Are The World", "Shout" and "I Want To Know What Love Is" were the biggest singles, while album were dominated by Dire Straits' Brothers In Arms and Phil Collins' (pictured) No Jacket Required.

AFP/Getty Images

5/6 Good year: 1997

The last great heave of BritPop saw the mandatory No 1 albums for Blur and Oasis. But the genre was bursting at the seams, struggling to accommodate the huge success of Radiohead's (pictured) neo-prog milestone OK Computer and the soundscaping innovations of The Prodigy and The Chemical Brothers.

Hulton Archive/Getty Images

6/6 Bad year: 2011

2011 really stands out for the cumulative impact of Cowellism, as the album charts were littered with the output of his telly talent shows, such deathless innovators as One Direction, Susan Boyle, JLS, Alfie Boe, Olly Murs (pictured), Joe McElderry, Matt Cardle, Rebecca Ferguson and Will Young.

Getty Images
The album will be accompanied by an ITV special, Joanna Lumley: Elvis and Me on ITV, in which the actress travels to Graceland to meet some of Elvis' closest surviving friends and family. Ms Lumley also joined Priscilla Presley at Abbey Road during the recording of If I Can Dream.
Sony Music, which will release the album, said the release "highlights Elvis Presley's diverse musical tastes and appreciation for great vocalists spanning a variety of genres from standards to opera."
If I Can Dream forms part of an ongoing Elvis "80th birthday celebration" which includes the largest exhibition of Elvis memorabilia ever mounted in Europe, currently running at the O2 Arena in London.
Reuse content