If anyone were to doubt the popularity of Canadian singer/songwriter Mac DeMarco then the fact that a "stinky" pair of his trainers sold last week for more than $21,000 would surely put them right. Now, he has been announced as the latest artist set to perform at Field Day 2015.
The multi-instrumentalist, whose second album Salad Days was released last year, completes the line-up so far at the two-day Field Day festival alongside headliners Ride and Patti Smith.
Described by The Independent's music critic as "the gap-toothed poster boy for melodic, lo-fi rock 'n' roll," DeMarco initially began performing and recording under the name Makeout Videotape. He will perform on Sunday 7 June at the festival in London's Victoria Park.
Field Day regular Caribou (otherwise known as Dan Snaith) will headline on Saturday night with other confirmed Saturday acts including Chet Faker, Mercury Prize nominees Django Django, German techno DJ Ben Klock and British DJ Andrew Weatherall.
Newly reunited Ride and Patti Smith are the biggest acts set to perform on Sunday with other names confirmed including Jane Weaver and Outfit. More acts will be confirmed on Monday 19 January.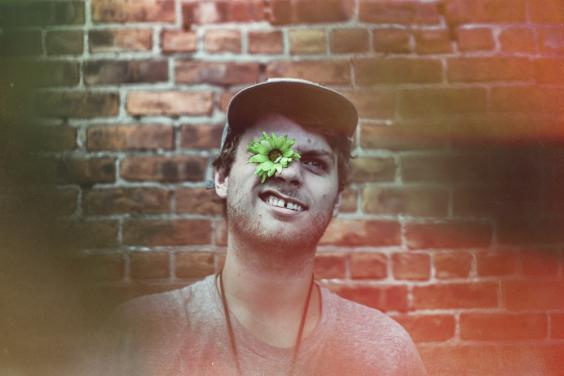 Last week a pair of DeMarco's dirty old trainers sold on eBay for $21,100 (£13, 798) with proceeds donated to a non-profit music and mentoring programme for women.
"Will anyone buy an old stinky pair of shoes? I don't know," the singer wrote on the shoe's eBay listing. "If you're one of those kids who tried to take them off my feet while I was crowd-surfing at some point this year, nice try jackass. But hey, here's another opportunity for you to have them."
Field Day line-up
Field Day line-up
1/8 Field Day

Patti Smith will perform at Victoria Park on Sunday

Getty Images

2/8 Field Day

Ride will reunite for three UK gigs in 2015

3/8 Field Day

Dan Snaith will perform at the London festival for the fourth time

Rex Features

4/8 Field Day

Django Django

5/8 Mac DeMarco

The Canadian artist will perform on Sunday

6/8 FKA Twigs

The producer and singer-songwriter will perform on Saturday 6 June

7/8 Run the Jewels

The hip hop superduo will perform on Saturday 6 June

Getty Images

8/8 Philip Selway

Philip Selway of Radiohead will perform on Saturday 6 June

Hand out press photograph provided by Duncan Jordan
Field Day will be held in Victoria Park on 6-7 June. Tickets are on sale now (www.fielddayfestivals.com).
Reuse content