Music videos on YouTube and other websites will be given age ratings from October to stop children seeing "graphic content", the Prime Minister has announced.
David Cameron said new filters will replicate rules that exist "offline" by using existing age restrictions.
The increasing availability of graphic and sexualised videos to children on the internet has prompted efforts to crack down with parental controls in recent years but the policy is the first specifically for music videos.
Aside from the song's questionable lyrics, Robin Thicke's Blurred Lines provoked outrage when the uncut video was released showing models wearing just skin-coloured thongs parading on the screen next to fully-dressed male singers.
In the infamous Wrecking Ball video, Miley Cyrus outraged parents of her largely teenage audience by appearing naked and suggestively licking a sledgehammer.
Speaking at the Relationships Alliance Summit in London on Monday, Mr Cameron said he had stopped his own children watching some videos online but acknowledged it was getting harder for parents to control children's access to contect.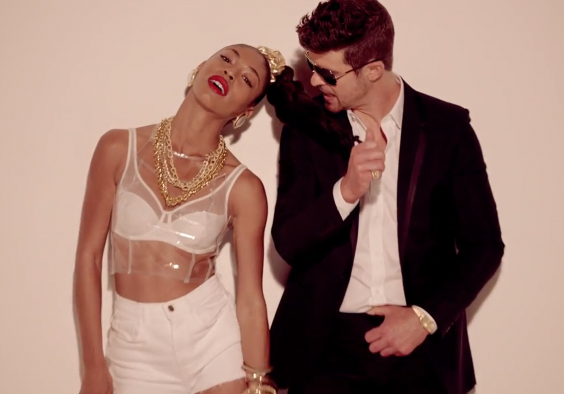 "Bringing up children in an internet age, you are endlessly worried about what they are going to find online," he said.
 "We're making family friendly filters the default setting for all new online customers, and we're forcing existing customers to make an active choice about whether to install them.
"And today we're going even further.
"From October, we're going to help parents protect their children from some of the graphic content in online music videos by working with the British Board of Film Classification (BBFC), Vevo and YouTube to pilot the age rating of these videos."
A BBFC consultation with more than 10,000 people conducted last year found widespread anxiety about explicit content in music videos - including sexual scenes, drug-taking and self-harm.
The watchdog announced in January that it favoured a ratings system for online videos, with guidance stating: "The classification of a music video will take account of any elements which are of concern to parents, including glamorisation of behaviour which they consider inappropriate."
Music videos sold on DVD and other physical media will also be required to have age ratings under the Video Recordings Act.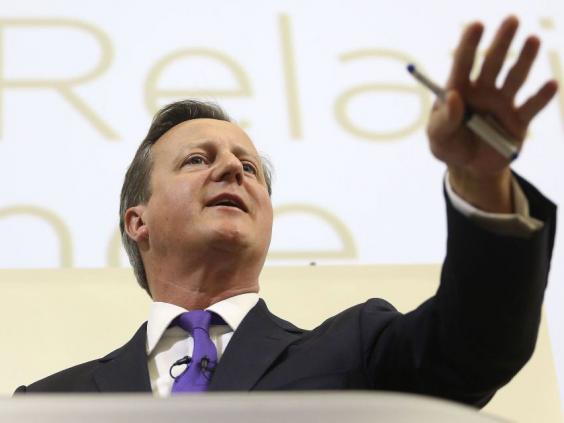 Campaign groups have long called for action against sexist, racist and violent content in music videos and celebrities including Annie Lennox have announced their support for the move.
Rewind Reframe, which works against sexism and racism, wrote a letter to the Prime Minister in November supporting age ratings alongside the End Violence Against Women Coalition, Imkaan and Object.
Arguing that the sexualisation of women and girls in music videos fuels violence by portraying them as "constantly sexually available", it said age ratings would not be an issue of censorship but provide consistency.
Mr Cameron did not outline the details of the new rating system but it is likely to follow the current BBFC system of 12, 15 and 18 categories.
The BPI, which represents the recorded music industry in the UK, said labels would voluntarily submit material likely to be restricted to the watchdog.
"The BPI agrees with Government that, with so many more music videos now being released online through such sites as YouTube and Vevo, it is important this content is made available to the public in a responsible way, that is sensitive to the needs and concerns of younger viewers and their parents in particular," a spokesperson said.
A pilot is expected to start on 1 October and run for three months, coinciding with changes to the Video Recordings Act introducing ratings for music videos in physical formats.
Additional reporting by PA