When the pioneering folk guitarist Richard Thompson joined musical forces with his wife Linda, they recorded a series of acclaimed albums which soundtracked their turbulent marriage.
Now their folk dynasty is set to continue with Kami, the couple's daughter, launching a singing duo with her husband – although she hopes this partnership will not end in the divorce courts.
In a tradition famous for passing talent down through bloodlines, the Thompsons are staking their claim to become folk's first family.
Kami, 30, joins her sibling Teddy Thompson, a singer-songwriter who has already enjoyed a top 10 album.
Zak Hobbs, Richard's grandson, helped Kami out on guitar, when she unveiled The Rails, her new duo formed with husband James Walbourne, who has played with Ray Davies and The Pogues, at a West London pub on Wednesday.
Kami recognises that The Rails may not necessarily be a recipe for domestic bliss. When Richard Thompson left the groundbreaking British folk-rock group Fairport Convention, he recorded six albums with wife Linda. Their marriage crumbled following the release of the Shoot Out The Lights album (below) in 1982, which contained tales of domestic discord.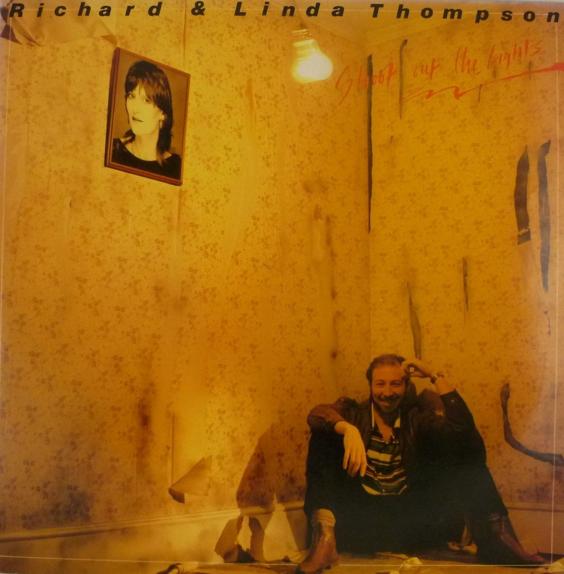 Afflicted with dysphonia, a rare vocal disorder, which she believed was a psychological reaction to the break-up, Linda Thompson was unable to sing for several years and is still only able to perform sparingly, following a Botox injection in her throat.
However Linda joined The Rails to sing a harmony vocal at their London performance and welcomed her daughter's marital duo. "I can't remember the last time I performed. I don't do it very often because I have vocal issues," Ms Thompson, 66, told The Independent. "It's great to sing with my daughter because families make a very good sound."
Husband-and-wife duos have a unique creative spark. "It works when you're super together and also when you're falling apart," said Ms Thompson, who expressed frustration by kicking her husband in the shins on stage during their bitter final tour. "Ike & Tina Turner did it too. They had a much quieter divorce than we did."
Kami Thompson said: "When The Rails play we like to come out fighting and show when we're at each other's throats." She joked: "The duo is our future now… until the acrimonious divorce."
Asked what connects the Thompson dynasty musically, Linda, who has since reconciled with her ex-husband, said: "It's a kind of rampant uncommercialism that goes right through the bloodline."
Her daughter hopes a younger audience will respond to The Rails' debut album, Fair Warning, a mixture of traditional and original songs, released next month. "People want to listen to music with real instruments at the moment and that now gets called folk," she said.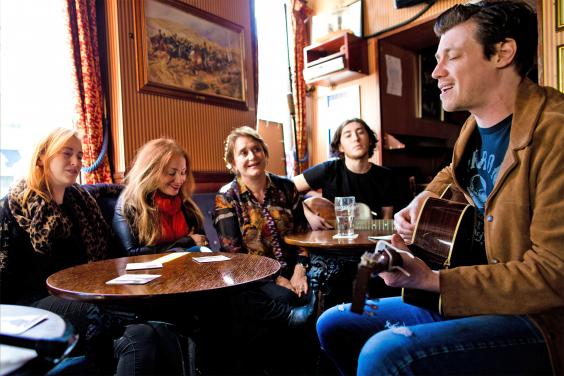 Eliza Carthy, daughter of folk guitarist Martin Carthy who sings with wife Norma Waterson, plays fiddle on the Rails album, continuing the dynastic theme.
The Thompson clan have joined the prolific McGarrigle/Wainwright family on stage. Rufus and singing sister Martha Wainwright are the children of Canadian folk singer Kate McGarrigle, who died in 2010 and American singer-songwriter Loudon Wainwright III.
Reuse content