Foo Fighters have announced their eighth studio album, Sonic Highways.
The album, out on 10 November, includes eight tracks each recorded in a different location and featuring a different local act. 
Rumoured guests include Joe Walsh from the Eagles, Rick Nielsen from Cheap Trick, Chuck D from Public Enemy, and Paul Stanley from Kiss.
The artwork, revealed on Monday, follows a similar theme with the nine different fronts coming together to form a post-apocalyptic city scene depicting landmarks from each of the eight locations.
Grohl issued a statement explaining the scope of the album saying: "I think that these cities and these people influenced us to stretch out and explore new territory, without losing our 'sound'."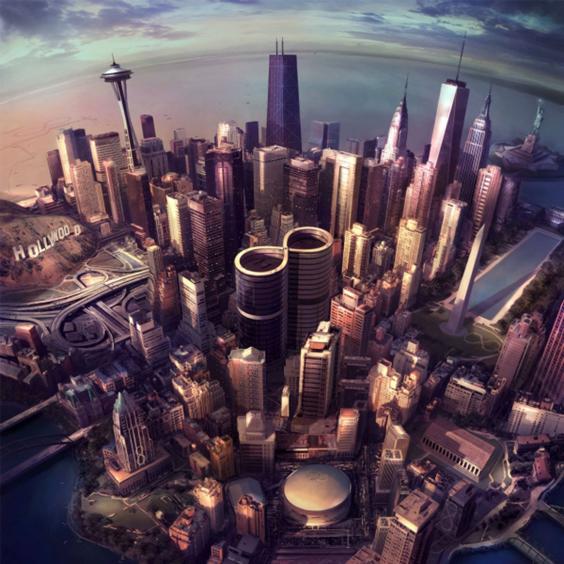 Sonic Highways will be produced by Butch Vig who also worked with the band on their last album Wasting Light which went on to win the Grammy for Best Rock Album.
Foo Fighters have entered the UK's top 10 chart with every one of their previous albums, selling over 25 million copies across the world.
The new album will be marked by an eight-part HBO miniseries which will start on 17 October. The band is due to start their UK tour on 17 August at TribFest.
Reuse content