Compared to other internationally famous pop-star, Frank Ocean is somewhat of an anomaly: no active social media presence, few public appearances, and limited music releases.
However, following the long-awaited release of both Endless and Blonde, Ocean has given his first extensive interview in years, speaking about his time with Def Jam, the possibility of touring, and working on more new music. Here are 17 things we learned from the New York Times write-up, all extracts from the original article.
1. Frank lives in hotel rooms
It's been more than a year since he's had a steady home — most of his beloved cars are in storage. He moves from city to city, hotel to hotel. In a couple of days, he'll be in New York, looking for an apartment. A day after that, he'll turn 29.
2. Frank still can't grasp how famous he is
"Sometimes I'm fascinated with how famous my work could be while I'm not so famous. Super-envious of the fact that Daft Punk can wear robot helmets and be one of the most famous bands in the world, while also understanding that will never be my situation. It's too late. It's hard to articulate how I think about myself as a public figure. I've gotten used to being Frank Ocean.
3. Frank hates clutter
After bouncing around hotels in London, he moved into a furnished apartment that he eventually stripped bare of all but the essentials: "I just wanted to be able to walk around and not run into an end table or some useless piece of furniture."
Frank Ocean's greatest artworks
4. Frank had writers block for a year
He'd begun recording at Electric Lady in New York, but after he took a pause away from the studio, the rhythm of writing was gone. "I had writer's block for almost a year," he said. During that time, he would go to the studio, "stare at the monitors and come up with nothing, or nothing that I liked."
5. Frank wrote Channel Orange in two weeks
He decided that he wanted Blonde and Endless to be more autobiographical than his earlier releases. "I wrote Channel Orange in two weeks," he said. "The end product wasn't always that gritty, real-life depiction of the real struggle that happened."
6. Frank wrote Endless track "Self Control" about one of his relationships
"That was written about someone who I was actually in a relationship with, who wasn't an unrequited situation," he said. "It was mutual, it was just we couldn't really relate. We weren't really on the same wavelength."
7. Frank used voice manipulation for thematic reasons
In places, like on "Ivy," he manipulated his voice to sound younger, to better capture the time he was evoking. Many of the new songs have two or three competing narratives — different points of view participating in the same story. "That was my version of collage or bricolage," he said. "How we experience memory sometimes, it's not linear. We're not telling the stories to ourselves, we know the story, we're just seeing it in flashes overlaid."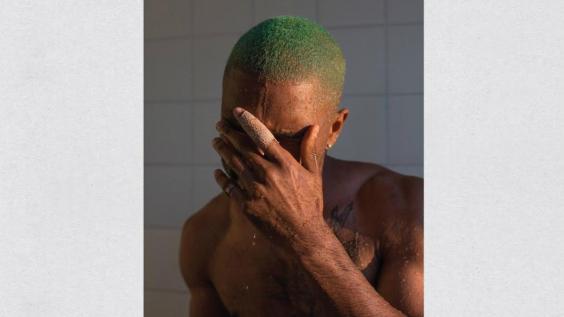 8. Frank has 50 versions of "White Ferrari"
When I was making the record, there was 50 versions of "White Ferrari." I have a 15-year-old little brother, and he heard one of the versions, and he's like, "You gotta put that one out, that's the one." And I was like, "Naw, that's not the version," because it didn't give me peace yet.
9. Frank's dealings with Def Jam was a "seven-year chess game"
He replaced his team — new management, new lawyer, new publicist. And he began negotiations to free himself from his contract with Def Jam, the label that had signed him in 2009 and effectively shelved him until his self-released debut mixtape "Nostalgia, Ultra" caused a stir online in 2011. "A seven-year chess game" is how he described the process of buying himself out of his contract and purchasing back all of his master recordings — using his own money, he said.
10. Frank doesn't care how long each record takes
"I know that once it's out, it's out forever, so I'm not really tripping on how long it's taking." 
11. Frank is watching record sales to know where to tour next
I know exactly what the numbers are. I need to know. I need to know how many records I've sold, how many album equivalents from streaming, which territories are playing my music more than others, because it helps me in conversations about where we're gonna be playing shows, or where I might open a retail location, like a pop-up store or something.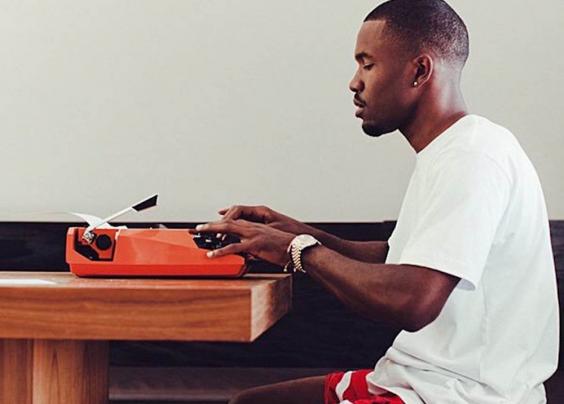 12. Frank's not bothered about the Grammys anymore
"I think the infrastructure of the awarding system and the nomination system and screening system is dated," he said. "I'd rather this be my Colin Kaepernick moment for the Grammys than sit there in the audience."
13. Frank might not release another album
And moving forward, what he may choose not to do is release an album without a visual component, or even release something album length at all. "Because I'm not in a record deal, I don't have to operate in an album format," he said. "I can operate in half-a-song format."
14. Frank knows he is one of the best, but won't rest on his laurels 
"I believe that I'm one of the best in the world at what I do, and that's all I've ever wanted to be," he said. "It's more interesting for me to figure out how to be superior in areas where I'm naïve, where I'm a novice."
15. Frank told his mother not to worry because he's rich
A few weeks ago, he was flying back from Washington with his mother after a White House state dinner, where he had been one of President Obama's guests. Mr. Ocean told her how he'd been poking around the visual arts degree offerings at the New School, thinking about what it would take to begin to learn and refine a new craft. "Oh, you don't have time to do that," she told him. And he replied, "Mom, I'm rich!"
16. Frank's already making new music
After a long drive, the Tesla is parked behind an anonymous recording studio, where he's about to go work on new music. 
17. Frank's back in control
"This has always been my life and no one else's," he said, "and that's how it's always been since the day I came in it."
Reuse content