Mary J Blige loves his shepherd's pie, and One Direction's Zayn Malik swears by his spicy curries. In fact, superstar music producer Naughty Boy has become such an accomplished chef while cooking for the singers he has collaborated with over the past year that he has decided to go public with his skills.
The pop star behind the mega-hit "La La La" will be showcasing his signature dishes – garam masala shepherd's pie and "the best fish finger sandwich ever, with the sauce from the baked beans not tomato ketchup" – when he becomes a trader at the British Street Food Awards final in Leeds next weekend.
Naughty Boy, the alter ego of Shahid Khan, and his team of sous chefs (three old friends) will be cooking up 200 servings at "the biggest street food party in the world" on Saturday. Given that the largest number of people he has cooked for so far is 15 – when he made dinner for the family of his musical writing partner Emeli Sandé – this is a challenge. But Khan, one of the most in-demand producers in the world, is taking it in his stride.
"When I am Naughty Chef, I'm definitely in focus mode, but once the food has been served I'm in a better place to party," he laughs, adding that he will be playing a DJ set after everyone has eaten.
The 29-year-old, the youngest of three, grew up in a Pakistani household in Watford, watching his mother cook a different meal every day.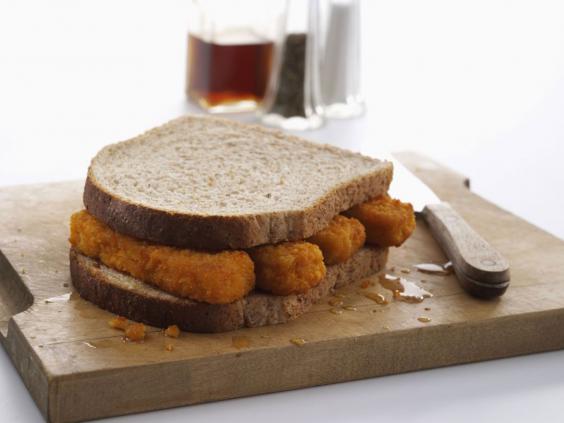 "I'm not talking expensive. It is possible to have fresh food every day and it wasn't always meat. It was lentils, or I used to love black-eyed peas, kidney beans, potatoes and peas. You can do so much with vegetables when you add spice." Now based in west London, he doesn't often get back to Watford – he visited around 20 of the 43 countries in which he was number one last year – he has begun recreating those dishes. "It started off with just curries ... Then I thought, 'How do I make this interesting?' as I started cooking for artists coming in the studio." He began adding his own twists to traditional British dishes, such as tandoori chicken roast dinner. The story behind his cooking is similar to how he started in music. Money was tight at home – his father drove a taxi, his mother was a housewife – and music lessons were not possible, so he taught himself the piano and put songs together on his PC. After dropping out of university, he auditioned for the TV show Deal or No Deal. "I was on a mission to get rich quick. I wanted badly to make music, but had no equipment or money." To his astonishment, he won £44,000.
Around the same time, he received a £5,000 grant from the Prince's Trust (for which he is now an ambassador), and was able to set up a studio in his parents' shed and bring in Sandé (then a Glasgow medical student). The two hit it off and collaborated on Sandé's best-selling album of 2012, Our Version of Events. Sshe sings on Naughty Boy's Hotel Cabana.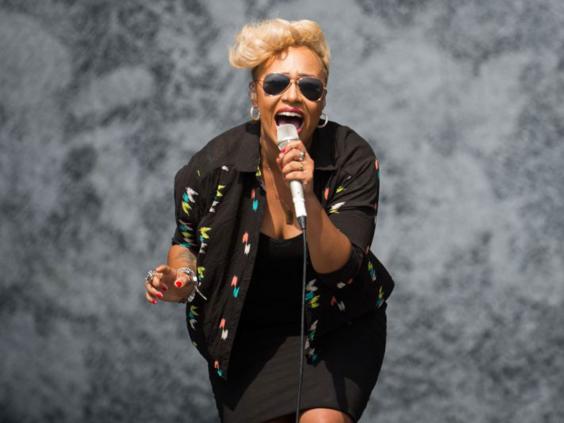 Naughty Boy has been working on One Direction's new album – and on soon-to-be released Mary J Blige: The London Sessions. He most enjoys working with new artists, such as Sam Smith. While making him "a really eligible bachelor", cooking has become part of his creative process.
His father is a huge fan of Khan's fish masala, but his mother fears  he will quit music to be a chef. "She says 'don't give it up, music is in your veins'." He tells her, "Mum, I'm going to be a singing, dancing chef."
British Street Food Awards
Next weekend, 25 street-food traders do battle in the finals of the British Street Food Awards, in association with The Independent on Sunday.
For the past few months, food trucks and stalls have served up hundreds of dishes to the public, who have voted for their favourites to reach the finals, which take place next Saturday and Sunday in Leeds. Food from curries to crabcakes, Mexican veggie food to fish'n'chips with a twist, won plaudits. The regional winners will take on "wildcard" traders from Scandinavia – with a bespoke dish from each entrant ready for visitors to try.
While you're waiting, there's queue-aoke! And all with the backdrop of DJs, crazy golf, children's activities and free craft beer. On Saturday night, Naughty Boy will perform and cook, and on Sunday morning, before the judges – who include IoS editor Lisa Markwell, actress Gaynor Faye and burger entrepreneur Yianni Papoutsis – deliver their verdict on the food, there will be a live paper review!
For more information and to buy tickets, visit fortheloveoffood.co