He might be the man of the moment for all the wrong reasons, but Gary Barlow's tax avoidance failed to stop him rocketing him to number two on the UK albums chart last night.
The Take That star recently appeared with comedian James Corden in popular TV documentary, When Corden Met Barlow, which is thought to be behind his success.
Barlow's Since I Saw You Last jumped from 38th on Sunday, missing out on the top spot by just 10,000 copies to Lily Allen's Sheezus.
His recent track "Let Me Go" also resurged from number 74 to 22 in the UK singles chart.
But the "Patience" singer hit headlines over the weekend after a judge ruled that an investment scheme he used along with some of his bandmates was tax avoidance in disguise.
"Icebreaker is, and was known and understood by all concerned to be, a tax avoidance scheme," said Judge Colin Bishopp. "The predominant purpose of entering the scheme was to achieve a tax saving."
HM Revenue & Customs is expected to demand tax repayment, meaning Barlow, 43, could owe millions of pounds. Along with Howard Donald, Mark Owen and manager Jonathan Wild, he invested £66 million into two partnerships presenting themselves as music industry investment schemes, reports suggest.
"We will not tolerate abuse of the system by people trying to dodge their tax obligations," an HMRC spokeperson said.
"HMRC will continue to challenge in the courts and anyone who engages in tax avoidance schemes risks not only the high cost of these schemes but also lays themselves open to penalties and, potentially, prosecution."
Earlier today, Allen waded into the tax row and criticised Barlow, posting a sarcastic comment on Twitter:
Can't get through to NHSDirect , no midwives in your area ? Well at least the Queen got a nice birthday party/jubilee , whatever @GaryBarlow

— Lily Allen (@lilyallen) May 12, 2014
Since the scandal erupted, there have been calls to strip Barlow of his OBE, awarded to him by the Queen in 2012. But Prime Minister David Cameron has rejected these demands, arguing that removing Barlow's honour would not be "necessary".
"Gary Barlow has done a huge amount for the country, he has raised money for charity, he has done very well for Children In Need," said Cameron.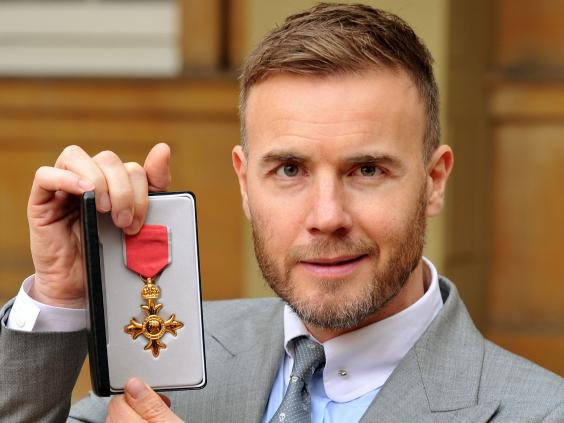 "The OBE is in respect of that work and what he has done. But clearly this scheme was wrong and it is right that they are going to have to pay back the money."
Take That members involved have yet to comment on the recent developments, but past statements have insisted they were not aware of tax avoidance.
Reuse content