It's always tortuous when you see a bouncy castle. The immediate urge is obviously to run and jump on it for a psychically soothing bounce, but this must be resisted lest you dropkick a small child in the head.
Good news though - a giant bouncy castle for adults is opening on the South Bank in London this week, between 3 and 5 March.
It's a stunt for the launch of Candy Crush Jelly Saga but still, don't let this corporate element deter you from gleefully powerbombing your friends on the seven-metre tall castle.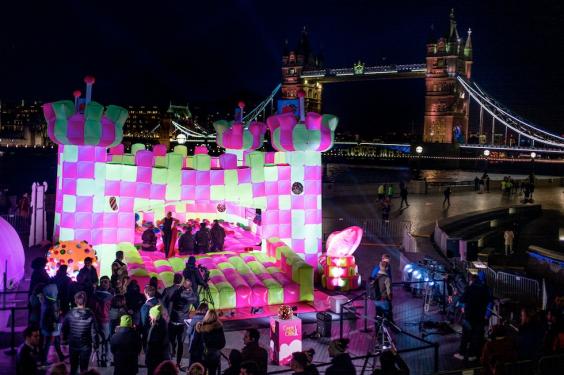 Prizes will apparently be given out for the best bouncers (judging criteria not disclosed).
The installation follows several others aimed at this generation of children who never grow up, including a ball pit for adults (which I went to and was pretty zen) and a giant helter skelter.
The 'Bouncingham Castle' is at 2 More London Place, The Riverside, SE1 2JP. March 3-5. 10am-8pm weekdays, 10am-6pm at the weekend.
Reuse content