It's that time of year again, when hundreds of thousands of music lovers put themselves through the most stressful experience in the festival world and attempt to bag Glastonbury tickets.
It might be known as an even tougher challenge than wading through mud swamps, but that doesn't mean you have to resign yourself to missing out on the Worthy Farm fun next summer.
The first batch of tickets goes on sale this evening, Thursday 6 October, so time is running out to round up your pals and prepare a mass onslaught on those pesky, prone-to-crashing ticketing websites. Be in not doubt, if you want to be singing along in everybody's favourite field from 21-25 June, you'd best get your head in the game. Last year's 200,000 tickets sold out in just half an hour.
Dead set on being there? Here's everything you need to know (you can buy us a beer on site to thank us later):
Failing to register is not an option
Registration closed at 12pm on Monday 3 October. Sorted with that part? Great, read on. If not, you are sadly not eligible to try and buy tickets.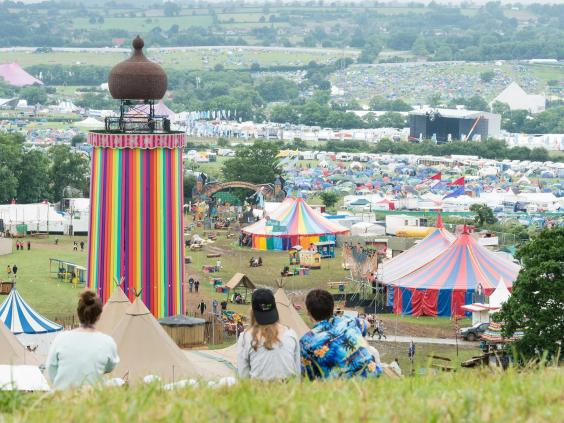 How many chances do I get to buy tickets?
There are 15,000 coach and ticket packages up for grabs from 6pm on Thursday. It is worth considering booking one of these to beat the crowds even if they are slightly pricier and you don't really want to go by coach, but if you're dead set on making your own way there, you can brave the even crazier general sale at 9am on Sunday 9 October, when 120,000 tickets go on sale. Tickets are sold at glastonbury.seetickets.com and you can book up to six in one go.
Glastonbury 2016 - in pictures
Glastonbury 2016 - in pictures
1/10

Festival-goers arrive for the Glastonbury festival at the Worthy Farm site

PA

2/10

Festival-goers wearing matching tie die t-shirts do a star jump in front of the Glastonbury sign

Rex Features

3/10

Festival-goers relax and walk at the top of the hill over looking the tipi village, the Ribbon Tower and the Park Stage

Rex

4/10

Participants arrive for the Glastonbury Festival at the Worthy Farm site, Somerset, where heavy rain over a prolonged period has caused isolated flooding and muddy fields

PA

5/10

Members of the Shakti Sings National Choir sing during a procession from the Stone Circle to the Headling Field. The choir was formed to honour the earth through song

Rex Features

6/10

A reveller carries her belongings after arriving at Worthy Farm in Somerset for the Glastonbury Festival

REUTERS

7/10

Revellers set up their tent after arriving at Worthy Farm in Somerset for the Glastonbury Festival

REUTERS

8/10

Participants arrive for the Glastonbury Festival at the Worthy Farm site

PA

9/10

Festival-goers arrive for the Glastonbury festival at the Worthy Farm site

PA

10/10

Festival-goers arrive for the Glastonbury Festival at the Worthy Farm site

PA

How much do tickets cost?
Be prepared to fork out £238 plus a £5 booking fee per ticket. Children aged 12 and under do not need a ticket (oh to be young again). The tickets include five nights camping and a free programme, miniguide, mobile charging, firewood and more. Fortunately there's no need to face the full whack at once as you can pay a £50 deposit and complete the balance next spring. If you later decide you don't want it, you'll be refunded £30 and lose £20 as an admin fee. If you want to bring a campervan, pitches cost between £100 and £200 and, obviously, you need a festival ticket too.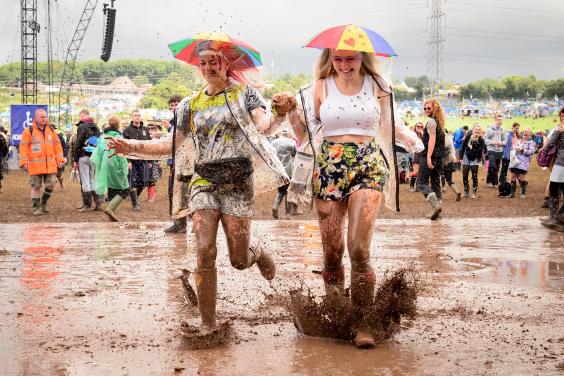 How do I prepare myself for the big moment?
1) Load up the ticketing website ahead of time. Ensure you have the registration numbers and postcodes for everyone you are booking tickets for, as well as the exact address details you entered when you registered. Tickets are not reserved while you enter your details be quick, but accurate.
2) Make sure you actually have enough money on your debit card, particularly if booking for a group.
3) This is controversial, but don't try to book using multiple browser tabs as it can confuse the system. Open one tab and let fate take over. Or, consider buying new app The Refreshinator for £1.49 and letting it do the hard page refreshing work automatically for you.  
4) You might get to a point where your page will not load any further. If this happens, press 'back' once and try continuing again from that point. If that fails, close your browser and start again. Booking page access expires after ten minutes, when your registration number will be released for you to try again.
5) Don't give up – you might be sitting at your computer an hour or more, entering your details multiple times, as there will be more people trying to get tickets than tickets available.
If they sell out, am I doomed?
No. You can always volunteer at the festival, working a set number of hours picking litter, stewarding or on the bar in return for free admission. Oxfam offers a similar scheme. There is usually also a limited resale of cancelled tickets ahead of the festival.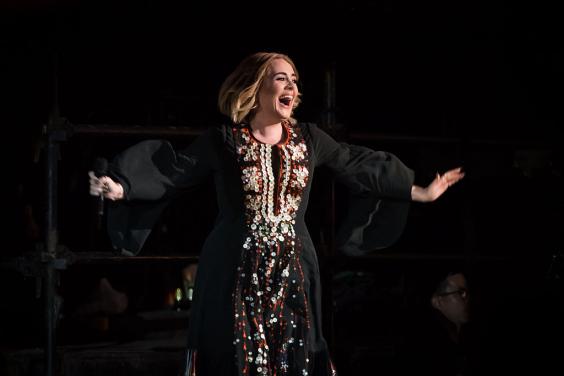 Who is playing?
Rumours are already swirling over which top bands will headline next year's shindig, with The Stone Roses the current favourites after fans noticed a suspicious Glastonbury-shaped hole in their recently-announced run of UK stadium gigs. Daft Punk, Fleetwood Mac, Radiohead and Lady Gaga are also among the hotly-tipped names. Main acts aside, the festival always attracts the hottest fresh talent and most-loved older bands, so while the lineup isn't unveiled until April, you can rest assured that you'll have a blast regardless of who ends up playing.
So I should definitely go, right?
Yes. Organisers Michael and Emily Eavis have confirmed that 2018 will be a fallow year, to give the farm, village and festival staff the traditional year off to recover. Contrary to reports, there are no plans to hold the event in another location, either. So, check out the official FAQs for more information and...go go go!
Reuse content