Elise Boucher, AKA the musician Grimes, has never been afraid to speak her mind, whether on stage, to the media or in blog posts to her fans.
In an interview with The New Yorker, the Canadian artist, who came to fame through her single "Oblivion", spoke out against a male-dominated music industry.
Speaking about her passion for the studio - she both writes and produces her own music - Boucher addressed why she wouldn't use a sound engineer: "I can't use an outside engineer. Because, if I use an engineer, then people start being, like, 'Oh! That guy just did it all."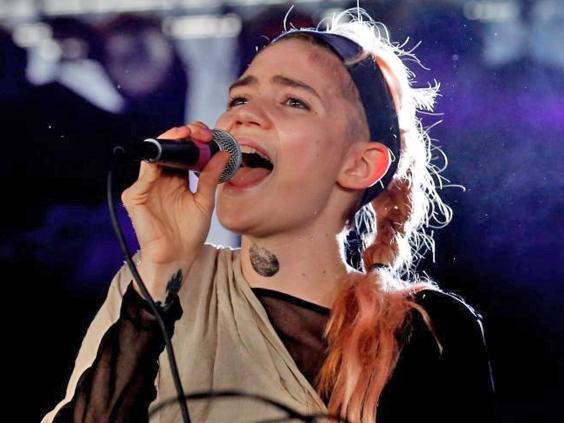 Previously, Boucher has blogged about sexism in pop music, adding to The New Yorker: "It's a mostly male perspective - you're mostly hearing male voices run through female performers. I think some really good art comes of it, but it's just, like, half the population is not really being heard."
As Grimes, Boucher is working on an album. In 2014, the singer revealed she had completed an entire albums worth of music, but later on cancelled the release, saying the music was "too depressing" and that she didn't want to tour it.
However, in March this year, she released the song "REALiTi" along with a self-directed music video, her second release since signing to Jay-Z's Roc Nation.
Of the signing, she said added: "They didn't sign Grimes because they want money: They signed Grimes because they want to diversify. And they're really adamant about me not feeling any pressure to do pop stuff."
Many Roc Nation artists are pop-orientated, such as Rhianna, Kany West and Shakira. Boucher added that she has always been pop obsessed but that she would be pleased if her next album is "a successful indie album."
Reuse content