At Robinson High School in small town Texas, teachers are letting seniors paint their parking spots, and they're getting pretty inventive.
A former student posted a photo of one (above) that's inspired by Drake's 'If You're Reading This It's Too Late' mixtape and shot to the top of Reddit.
One of the senior's peers clearly didn't want to be left out, and gave their spot a '6 God' logo to match: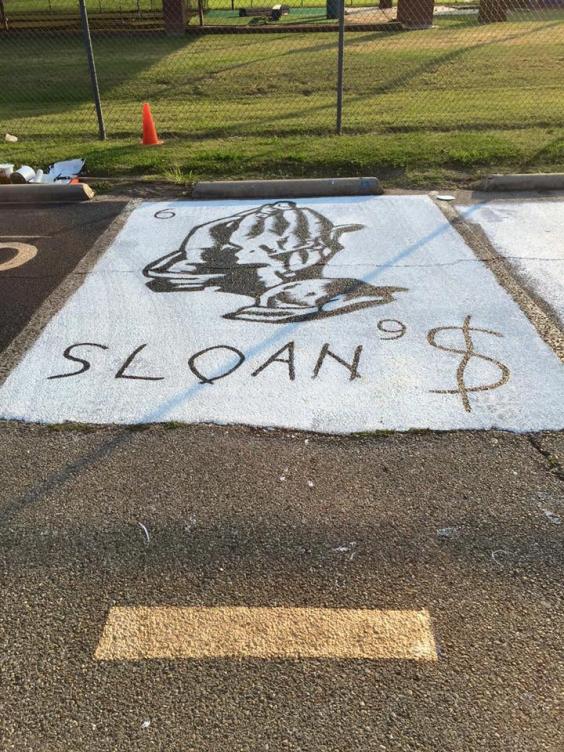 The simplistic, scrawled artwork for Drake's record-breaking mixtape quickly became iconic, with a website even being set up to allow people to draft their own version.
Reuse content