It's been 16 years since Dr Dre last dropped an album, the multi-million selling 2001, and fans have been patiently waiting for his follow-up, Detox, ever since.
Now, at last, the producer is dropping a new album, and very, very soon. According to long time N.W.A collaborator Ice Cube, we should expect a release 1 August. Unfortunately, though, it's not going to be Detox.
"Dre is dropping an album inspired by the Straight Outta Compton movie. He's dropping something on August 1," he said in an interview with Philadelphia radio station Power 99.
"It's mega, it's Dr. Dre, it's what everybody's been waiting for. It's definitely a dope record, and he's dropping it all on the same day."
The forthcoming bio-opic Straight Outta Compton is based on N.W.A's rise to the top. The collective famously introduced the world to gangster rap and featured high profile members including Dre, Cube, DJ Yella, MC Ren and the late Eazy-E.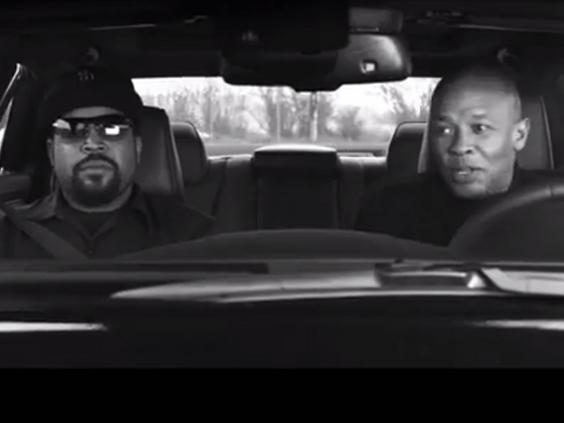 Ice Cube also spoke about the rumours surrounding a possible N.W.A reunion tour, with Eminem filling in for Eazy-E, saying: "It's definitely, definitely possible."
Watch the trailer for the biopic below, starring Jason Mitchell, Corey Hawkins, O'Shea Jackson and Aldis Hodge.
Reuse content