Michael Jackson's family is asking for $290m (£181m) in personal damages from the promotional firm AEG Live following the King of Pop's death in 2009 in the run-up to a series of comeback concerts. The family's lawyer, Brian Panish, has demanded $35m for Jackson's mother, Katherine, and $85m each for the star's three children.
The scale of the damages sought was revealed to jurors in Los Angeles for the first time on Tuesday, as Mr Panish made his closing arguments in the final week of a five-month wrongful death trial, which included emotional testimony from 83-year-old Katherine Jackson and two of her grandchildren, Prince, 16, and Paris, 15.
During a presentation that lasted all day, Mr Panish quoted Abraham Lincoln and the Old Testament, before introducing two videos to support the family's case. The first chronicled Jackson's rise from modest beginnings in Gary, Indiana, via success with the Jackson Five, to the heady heights of his solo career. The montage concluded with a clip from Jackson's 1993 hit "Gone Too Soon", and the singer's voice saying, "I love you".
The second video focused on Jackson's personal life, incorporating home videos of a happy family life at his Neverland estate. After the video ended with Paris's emotional eulogy for her father from his June 2009 memorial service, several fans left the courtroom in tears. "That is the best evidence that Michael Jackson would have sold tickets," Mr Panish said.
Jackson died aged 50 from an overdose of the anaesthetic propofol, during rehearsals for "This Is It", a planned series of 50 comeback shows at London's O2 arena promoted by AEG. The star's family says his personal physician, Dr Conrad Murray, had been inadequately vetted by the entertainment firm, and that AEG executives conspired with the former cardiologist to push Jackson to perform in spite of his ill health.
Murray was sentenced to four years in prison for involuntary manslaughter in 2011.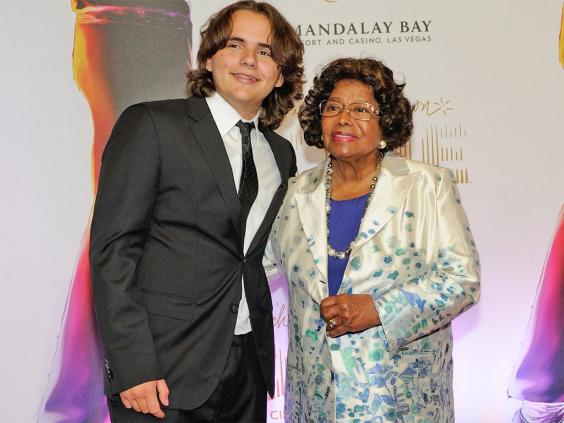 During the trial, Mr Panish presented emails as proof that AEG and not the pop legend himself had hired Murray. "We want to remind [Murray] that it is AEG, not [Jackson] who is paying his salary," read one such email, from AEG Live co-CEO Paul Gongaware. "We want him to understand what is expected of him."
Mr Panish claimed AEG were "so excited about how much money they were going to make" from Jackson's concerts that they failed to fully investigate Murray. "They chose to run the risk, to make a huge profit, and they lost and they're responsible," he said.
As well as personal damages, the Jackson family is also seeking compensation for the star's potential future earnings, which one expert witness put at more than $1bn. AEG denies any wrongdoing.
While Mr Panish acknowledged that Jackson had played some role in his own death, he argued that the singer would have survived were it not for AEG hiring Murray.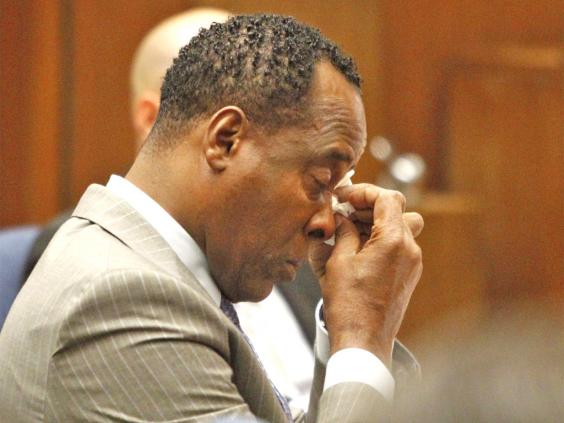 The jury will be given the option to decide that AEG is only partially responsible for Jackson's death, and that a percentage of the damages demanded ought to be paid accordingly.
"We're not looking for sympathy," Mr Panish said. "We're looking for justice. Not partial, but complete justice."
Reuse content