John Lennon's scribbles, letters and poems have proved a hit for Sotheby's after exceeding their pre-sale estimates to sell for almost $3 million in New York. 
The former Beatle's nonsensical poem, "The Fat Budgie", sold for $143,000 (£85,000) despite being valued at the much lower price of $35,000 (£21,000).
Handwritten manuscript "I Sat Belonely" took four times its estimate and went for $137,000 (£82,000), while a corrected typescript called Neville Club surpassed its £12,000 (£7,000) estimate to sell for $100,000 (£60,000).
The auction's highlight came with Lennon's Sherlock Holmes parody, "The Singularge Experience of Miss Anne Duffield", which fetched $209,000 (£125,000).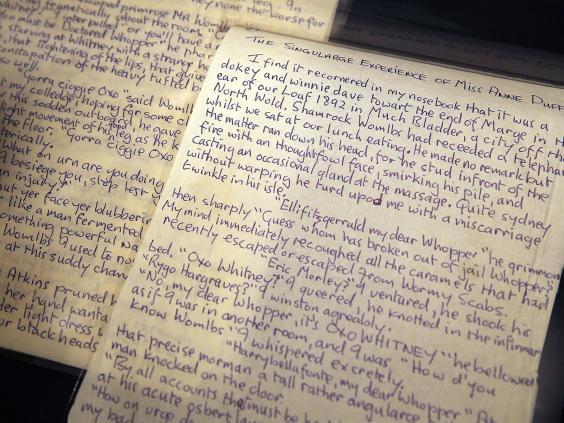 The various pieces came from Lennon's mid-Sixties books, In His Own Write and A Spaniard in the Works. They were auctioned as part of a 89-lot sale after being released by their previous owner, British publisher Tom Maschler, who persuaded Lennon to write the books.
Sotheby's has confirmed that the sale represented the most substantial private collection of Lennon's work ever to come to market. Every lot was sold, making the auction a "white glove sale".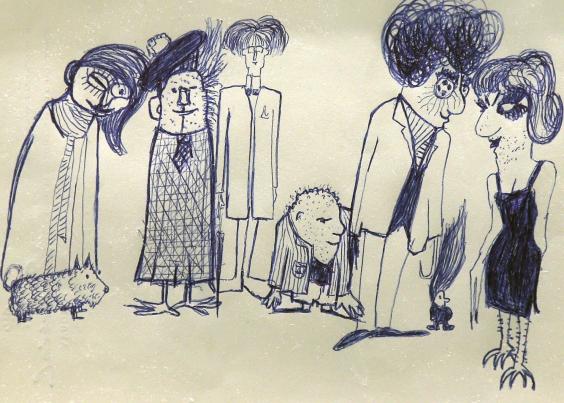 Gabriel Heaton, deputy director of Sotheby's books and manuscripts, said in a statement: "The outstanding result shows that Lennon's nonsense verse, puns, wicked humour and comic drawings continue to resonate 50 years after the publication of (his books)."
Lennon was shot and killed by Mark Chapman outside his New York apartment in December 1980.
Reuse content