In 2013, Kanye West declared a Corbusier lamp his "greatest inspiration", but it seems to have been dethroned by Swedish flat-pack retailers Ikea.
"Super inspired by my visit to Ikea today , really amazing company… my mind is racing with the possibilities…" he wrote on Twitter (sic).
Posted while he was "up late designing in Sweden", the tweet is easy to poke fun at but to be fair, who hasn't felt maniacally excited while shopping in Ikea?
The purveyor of cheap yet reasonably stylish furniture has dizzyingly labyrinthine showrooms, and don't even get me started on the pump-your-own lingonberry jam.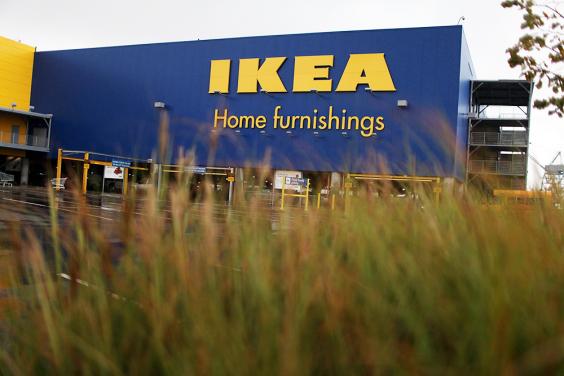 West hwas spotted at Ikea's HQ in Sweden yesterday, causing the nation's media to publish breaking news stories and rolling live coverage of his visit.
"That's right, we can confirm that he is there. I don't want to and can't say more than that he is in Älmhult at Ikea today," press officer Jakob Holmström told Aftonbladet.
Kanye West's greatest self comparisons
Kanye West's greatest self comparisons
1/12 God: "I am God's vessel. But my greatest pain in life is that I will never be able to see myself perform live."

Getty

Getty

2/12 Steve Jobs: "I think what Kanye West is going to mean is something similar to what Steve Jobs means. I am undoubtedly, you know, Steve of Internet, downtown, fashion, culture. Period. By a long jump."

Getty

David Paul Morris/Getty Images

3/12 Walt Disney: "I'm more of a Walt Disney or something. Rap is just a chamber of my thoughts. [They're] something that I really wanted to express as a modern day poet."

Getty

Getty

4/12 Braveheart: "I feel like a little bit, like, I'm the Braveheart of creativity."

Getty

5/12 Willy Wonka: "I want to be as unrealistic as possible. The worst thing about me comparing myself to Steve Jobs in that it's too realistic of an idea. What I need to stay is I'm more like Willy Wonka."

Getty

Getty

6/12 Picasso: "No matter how they try to control you, or the motherfucker next to you tries to peer pressure you, you can do what you motherf**king want. I am Picasso."

Getty

Getty

7/12 Hermés: "Visiting my mind is like visiting the Hermès factory. S**t is real."

Getty

Getty

8/12 Michelangelo: "When I think of competition it's like I try to create against the past. I think about Michelangelo and Picasso, you know..."

Getty

Getty

9/12 The Pyramids: "... the pyramids."

Getty

Getty

10/12 Thomas Edison: "I am Thomas Edison."

Getty

Getty

11/12 Soldiers: "You're literally going out to do your job every day knowing that something could happen to you."

Getty

Getty

12/12 The Police: "This is like being a police officer or something."

Getty

Getty Images
During another barrage of tweets, Kanye also revealed that, like everyone else, he's mostly been spinning Kendrick Lamar's new album untitled. unmastered.
"Playing the new Kendrick…  1 thousand images on the desktop…  Hennessy & what's left of the ice and coke zero…" he wrote, later quoting the 'Untitled 02' chorus: "Get Top on the phoooone!!!!!"
Reuse content