Yeah Yeah Yeah's frontwoman Karen O has given her long-devoted fans a reason to be joyous this bland mid-week work day – she has unveiled the video for her solo single, Rapt.
Taken from her first album as a solo artist Crush Songs, released on 9 September, the style icon slathers the raw, acoustic ode to heartbreak with her characteristic drawl.
Scroll down to see video
The video – showing Karen garbed in a red sparkly dress and ruby-coloured lips floating underwater – and the song are relatively short at just less than two minutes long.
It was directed by her husband Barney Clay and, she tells her Twitter followers, is "about someone who became a habit that was hard to kick."
Real name Karen Orzolek, she wrote the album back in 2006-7 when in her late 20s she "crushed a lot."
She describes it as an "intimate collection of lo-fi, bedroom recordings."
She said in a statement: "I wasn't sure I'd ever fall in love again. These songs were written and recorded in private around this time.
"They are the soundtrack to what was an ever continuing love crusade. I hope they keep you company on yours."
Prior to writing the album she dated Hollywood heavyweight, director Spike Jonze.
The album will first be released as a special edition vinyl "incorporating Karen's own personal drawings, handwritten lyrics and more," the statement says, before being available on CD and digitally.
Rapt is available as a free download with any pre-order of the album.
Lyrics to the song include: "Love's a f**king b**ch/Do I really need another habit like you."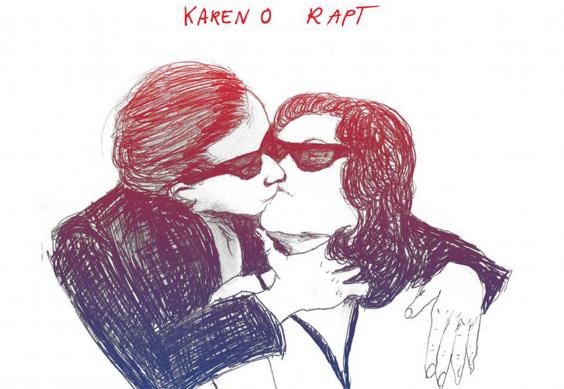 The single and album are being released through Cult Records, a label founded by The Strokes' frontman Julian Casablancas.
Casablancas said of the upcoming release: "So excited, lucky and proud to be involved with such a classic album—I just wanna listen to it all day. Karen is an all-time great."
Earlier this year Karen O's The Moon Song, which was featured in Spike Jonze's 2013 movie Her, was nominated for an Academy Award for Best Original Song.
Reuse content