Led Zeppelin have released two 'unheard' recordings ahead of the reissue of the band's first three albums in June.
"Keys to the Highway" and an early version of "Whole Lotta Love" are among dozens of tracks which the band will officially release alongside the reissues.
The recordings had been carefully catalogued but then locked away in the band's archive for decades.
Guitarist Jimmy Page, 70, spent two and a half years listening to the Led Zeppelin's unheard archival material on quarter-inch tapes before choosing the best tracks to release.
Vocalist Robert Plant, 65, said the decision to reissue the tracks was party inspired by "a lot of recent trumpeting about the sound of older music and how it deteriorates more."
Bluesy track "Keys to the Highway/Trouble in Mind" was first recorded in 1970 at the Olympic Studios in Barnes, south-west London, but was never released.
Page said he wanted to do something with the track that was in the genre of the country blues, but to make it "unnatural and surreal".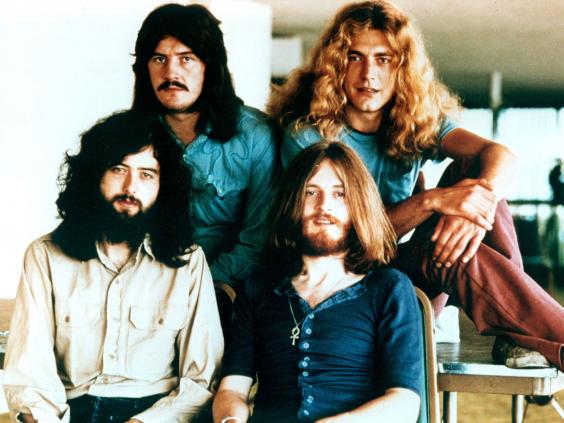 The reissued version of "Whole Lotta Love", an early mix of the famous rock track, bears significant differences to the original.
Speaking to the BBC's Today programme, vocalist Robert Plant said he was using a different "singing personality" in the previously unheard track.
"I was leaning very heavily on Steve Marriott, who was probably the best expressive singer of the time," he said.
The three album reissues are part of plans to re-release all nine of the band's studio albums in chronological order.
But fans hoping the new material could lead to a Led Zeppelin reunion will be disappointed as both Plant and Page denied any chances of the band performing live together again.
Reuse content