Alternative hip-hop band Young Fathers have won the Mercury Prize for Best Album.
The Edinburgh-based trio of Alloysious Massaquoi, Kayus Bankole and "G" Hastings were presented with the award for their first album, Dead, which features the singles "Low" and "Get Up".
In a brief acceptance speech, Massaquoi said simply: "Thank you, we love you, we love you all." The band had been 14-1 outsiders with win the prize.
"We'll take it in our stride," said band member G Hastings afterwards. "We always wanted to make something bigger than the city we were living in."
They received a bronze statue along with £20,000 at the Roundhouse in Camden, north London.
Young Fathers earned a reputation for blending music from their diverse backgrounds – Massaquoi is originally from Liberia, Bankole has Nigerian parents, and Hastings is from Edinburgh.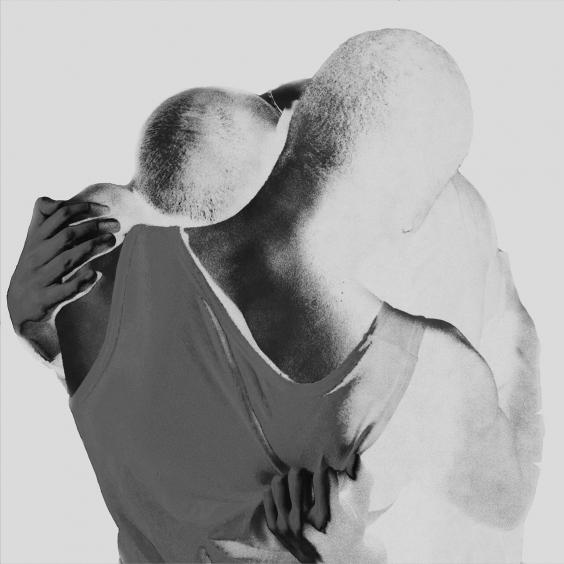 The result was something of a surprise with singer-songwriter FKA Twigs, a 26-year-old from south London, having been heavily tipped to win. Kate Tempest, a rapper, poet and novelist, and soul group Jungle were among the other favourites.
Radio 1 DJ Nick Grimshaw hosted the ceremony, which featured performances from each of the 12 nominated artists. Blur and Gorillaz alumnus Damon Albarn captivated the audience with a song from his nominated album, Everyday Robots.
When virtual band Gorillaz were nominated for the prize in 2001, Albarn requested that the debut album be withdrawn from the list, saying that winning the prize would be "like carrying a dead albatross round your neck for eternity".
This year Albarn was nominated for his solo album.
John Kennedy, a Mercury Prize judge, said: "The aim of the Mercury Prize is to try and highlight albums that might have been slightly overlooked. The winner has to reflect a particular year in music but also potentially to have created a classic piece of work that can stand the test of time."
The Shortlist - Mercury Prize 2014
The Shortlist - Mercury Prize 2014
1/12 The Shortlist - Mercury Prize 2014

Kate Tempest - Everybody Down

2/12 The Shortlist - Mercury Prize 2014

Anna Calvi - One Breath

3/12 The Shortlist - Mercury Prize 2014

Nick Mulvey - First Mind

4/12 The Shortlist - Mercury Prize 2014

East India Youth - Total Strife Forever

5/12 The Shortlist - Mercury Prize 2014

Jungle - Jungle

6/12 The Shortlist - Mercury Prize 2014

Young Fathers - Dead

7/12 The Shortlist - Mercury Prize 2014

Royal Blood - Royal Blood

8/12 The Shortlist - Mercury Prize 2014

FKA Twigs - LP1

9/12 The Shortlist - Mercury Prize 2014

Bombay Bicycle Club - So Long, See You Tomorrow

10/12 The Shortlist - Mercury Prize 2014

Damon Albarn - Everyday Robots

11/12 The Shortlist - Mercury Prize 2014

GoGo Penguin - V2.0

12/12 The Shortlist - Mercury Prize 2014

Polar Bear - In Each and Every One